Quote of the Week: Be excellent to each other. -Bill & Ted from Bill & Ted's Excellent Adventure
Hello friends!
Today's a good day to do something nice. I don't know about you, but this time of year seems to be hard on a lot of people. Maybe it's the shorter days, maybe it's the flu spreading around like crazy, or maybe it's something else. Lots of people seem to be struggling. Maybe you are too.
One of the best ways to give yourself a boost is to do something nice for someone else without them knowing. So, why not try it today? Maybe we can start our own chain reaction of kindness!
I'd love to hear your ideas for random acts of kindness. No act is too small to mention. If you have any ideas, please tell us about them in the comments.
Super Huge, Obvious Calendar
I finally broke down and bought a huge calendar. I wanted to use my 8.5″ x 11″ printouts all year, but it was not working for us.
Appointments have almost been missed. Miscommunications were plentiful.
It hasn't been good.
Our family requires a calendar that's so big it shouts out "LOOK AT ME!" every time you walk by it. Our calendar needs to be a beacon of obviousness.
I bought one similar to the one pictured above for half-off on Amazon. It's probably 50 percent off right now because January is over! Yay!
Our sons are interested in calendars too, so this will be good for all of us.
What's Saving Your Life Right Now?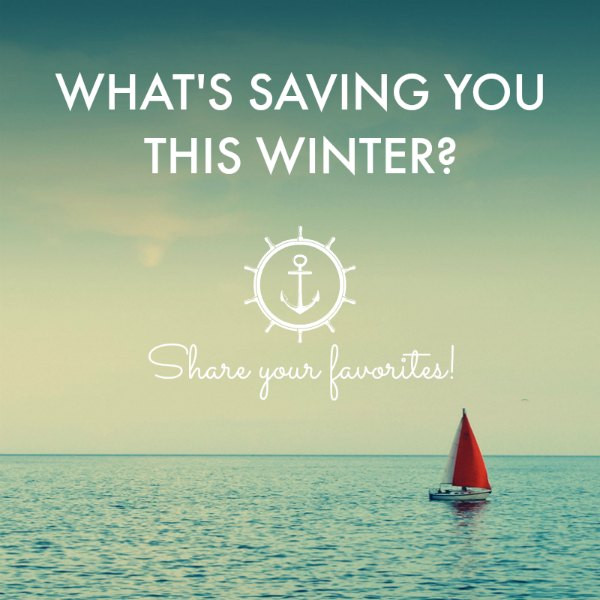 Going along with the idea of winter doldrums, Modern Mrs. Darcy is encouraging us to make a list of "What's Saving Your Life Right Now?" What are the little things that you appreciate, look forward too, etc?
Starting on February 2, share your list of things to social media and check out what others are posting. There are sure to be a lot of good ideas!
Free/cheap Kindle Books That Look Promising
The 21 Day Minimalist Challenge
Make Money By Decluttering Your Home
*Kindle book prices change super-fast, so grab them while you can. Don't have a Kindle? You can download the Kindle app for your other devices and read Kindle books that way.*
Prefer audiobooks? Try Audible and Get Two Free Audiobooks
. They're great for listening on the go!
Cheat Sheet for Your Instant Pot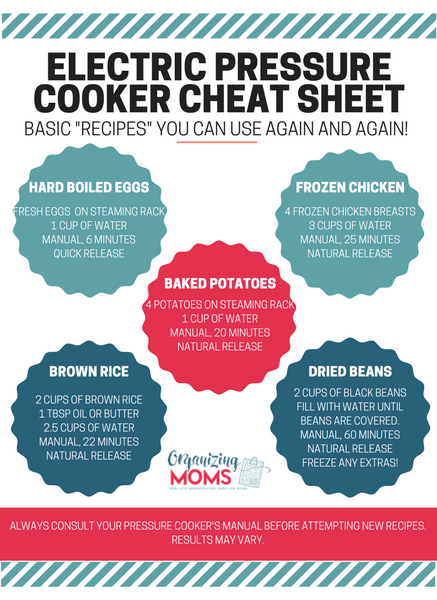 I got tired of always searching around for the basic formulas for cooking things in my Instant Pot. So, I made a free cheat sheet that you can print off and use in your kitchen.
It has "recipes" for hard boiled eggs, brown rice, frozen chicken breasts, dried black beans, and baked potatoes. Click here to get your own download of the cheat sheet.
"Live" 10-Minute Decluttering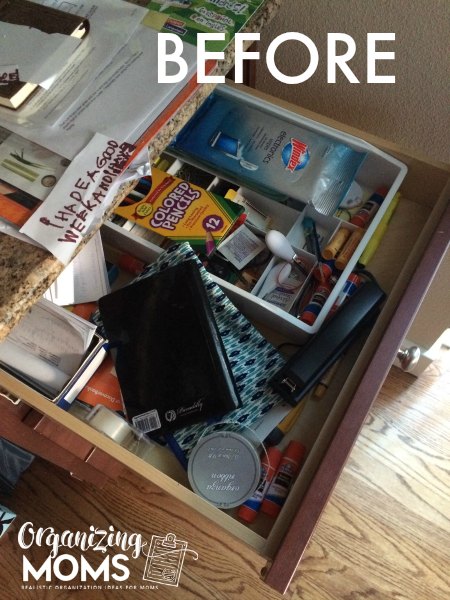 As much as I love looking at pictures of perfectly organized spaces, I love seeing progress even more. That's why I'm showing you some of the messy spaces in my house.
I was hesitant to show some of these pictures, because…who wants to show the messiness of their house online? Especially when you write a blog called Organizing Moms!
But when I started this blog, one of my goals was to empower people like me, who feel frustrated by clutter and disorganization, to see that small steps everyday add up to big changes. So, I'm going out on a limb this week and showing you the crazy that is our junk drawer.
If you have some spaces in your house that look like the picture above, you might want to hop over to the Organizing Moms Facebook page where I'm showing real-life 10-minute decluttering sessions in my home.
You can join in, post your own photos, or just follow along.
Don't worry if you don't see the post when it first goes up. You can still participate by setting your own timer and declutter for 10 minutes. Leave a like or a comment to let us know you decluttered with us!
Click here to go to the junk drawer decluttering post.
Happy decluttering!
❤ Katie
FREE 10-Minute Tasks to Help You Declutter & Organize!

Get realistic, easy decluttering & organizing task checklists delivered to your inbox each week when you sign up for the Organizing Moms newsletter. Join over 5,800 moms who want less stress, less mess, and a more organized life!
New to this community? Start here, friend!