Are you trying to think of a unique, clutter-free gift idea for your dad or husband? Dads can be difficult to buy for, because they often have everything they need! Buying them more ties, mugs, and grilling equipment they don't want or need means they have to find somewhere to store all of their gifts.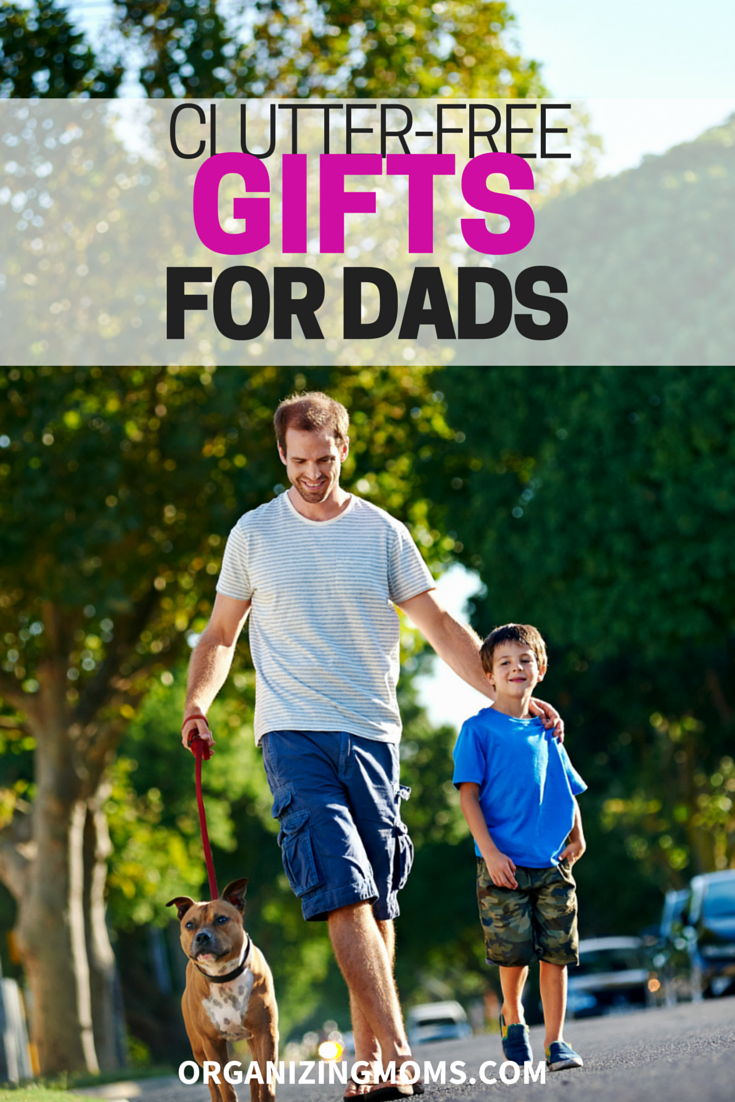 Here are some clutter-free gifts for the fathers in your life:
Clutter Free Gifts for Dads
A framed photo of his family and/or kids. He could put it on his desk at work, or display it in his home office area.
A photo book. You could include pictures of him, his family, and his friends. This is especially nice for dads who travel a lot.
A scrapbook for holding kids' artwork. Kids will make their dads a lot of pictures, drawings, and paintings over the years. Get him an oversized photo album that he can use to store all of the works of art he receives over time.
Favorite snacks. Get him a good supply of his favorite snacks, and vow not to raid them.
Favorite beverages. There are all kinds of Wine of the Month and Beer of the Month clubs that you could gift a dad. You could also gift dad some wine accessories, like a nice bottle opener, or a wine aerator.
Amazon gift cards. These aren't the most original gifts, but they're always appreciated. Dads can use these to guy new books, on-demand movies, or whatever else they'd like to use them for.
Amazon Prime and/or Amazon Mom. If dad ends up doing a lot of the shopping for the family, this is a great gift. Instead of buying diapers on his way home from work, he can order them via Amazon and save a lot of time.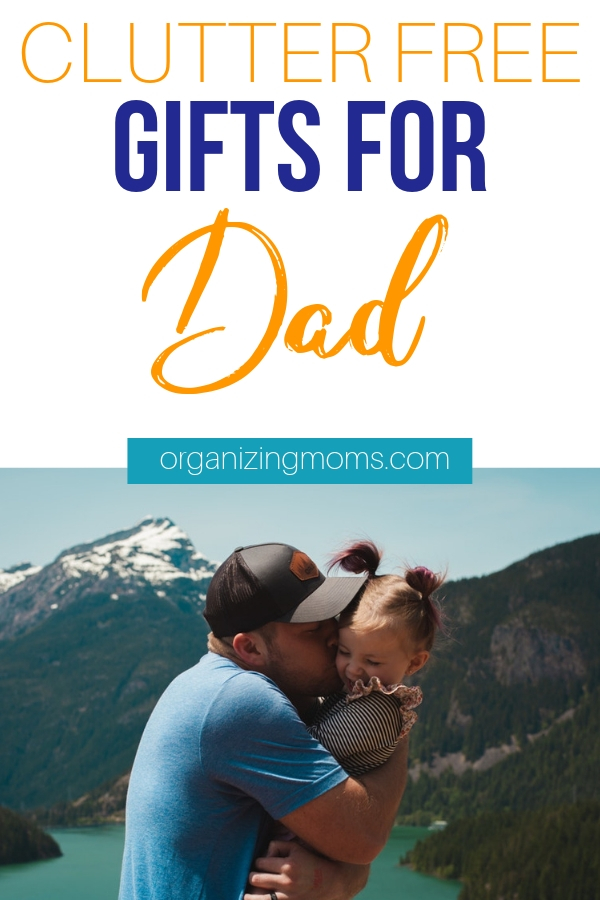 Shopping for Mom too? Check out these Clutter-Free Gift Ideas for Moms.
FREE 10-Minute Tasks to Help You Declutter & Organize!

Get realistic, easy decluttering & organizing task checklists delivered to your inbox each week when you sign up for the Organizing Moms newsletter. Join over 8,000 moms who want less stress, less mess, and a more organized life!
New to this community? Start here, friend!