Garage sales aren't for everyone! They are great for helping you declutter and make a little extra money, but there are downsides too. Here's 10 reasons to NOT have a garage sale.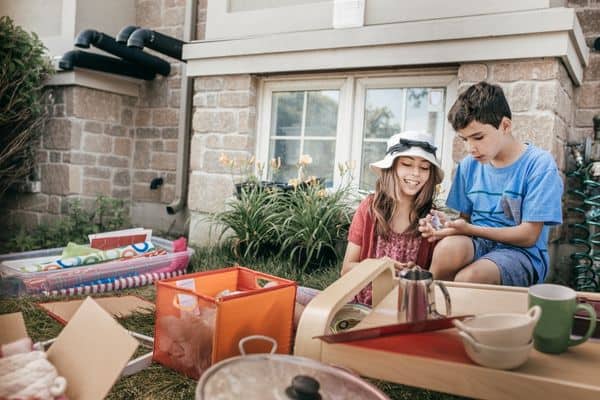 Today's article is from my friend Bridget from Sunshine and Rainy Days. She is a garage sale expert, and always has the best practical tips! Today, she's going to tell us about why you may actually want to NOT have a garage sale. If you've been thinking of selling the stuff you've been decluttering, you'll definitely want to read on for all of the details!
I'm all about garage sales and have had a garage sale every year for as long as I can remember.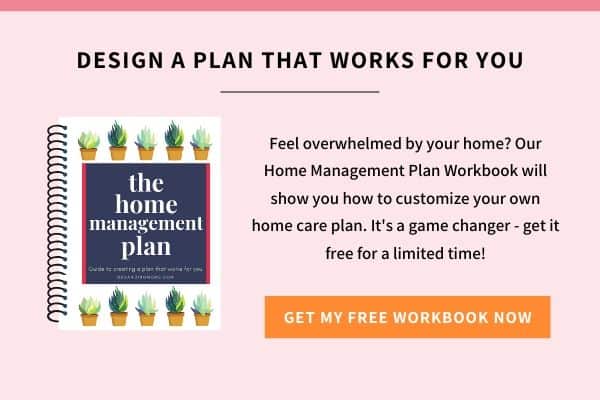 If we stumble across something we no longer want, it goes in a box in the garage, in anticipation of the next garage sale.
Cleaning out a closet?
There's always a garage sale box involved.
Moving a kid out of a college house?
There's likely garage sale merchandise that'll come out of that move.
10 reasons to not have a garage sale.
Your location is far off the beaten path – If you live quite a ways from a major road, your garage sale may not be well attended. No one wants to go to the trouble of setting up a garage sale to only have a few customers. If you don't have a good location to host a garage sale, you may want to combine forces with a friend or family member who does!
The weather has unpredictable extremes – Even if you have enough room in your garage for all of your garage sale items, shoppers will likely not come around in heavy rain or sweltering heat. Wait until the weather is a bit more stable and realize you need to be flexible.
You don't have space to store your garage sale items before the sale – Small home living probably won't allow you to accumulate enough stuff to host a profitable garage sale. Instead, take your unwanted items to a thrift store, sell them online, or join forces with a friend hosting a garage sale, knowing it's more for fun than profit.
You don't have time to set up and host a garage sale – When you're barely keeping up with the demands of life and don't have time to sort, set up, and host a garage sale, let it go! We all have busy lives so only you can decide how you want to spend your time.
You expect eBay prices – Garage sale customers are looking for bargains. They don't care that you spent $100 on that pair of jeans and aren't interested in the fact you have good quality items. They are there because they want a deal. For this reason, your items that are worth more than the low price you'd sell them for at a garage sale, should be listed on eBay or Facebook Marketplace. You'll have better luck getting the price you want, in those places.
People going through your stuff is not your thing – Hosting a garage sale means setting your no longer wanted or used items up in your garage, yard, or driveway in a store like fashion. Shoppers come to do what shoppers do; touch, inspect, ask questions, carry around, set down, and think about whether they really want the item or not. If you know that will bother you, a garage sale is not for you!
You have an emotional attachment to the things you're selling – When the things you're parting with are near and dear to your heart, it may be hard to see them sold to someone that may not have the same feelings toward them. A garage sale is not worth the emotional roller coaster you'll experience seeing the grumpy old man head out with your treasure.
The costs involved in hosting a garage sale are more than what you think you'll earn – You plan to host the BEST garage sale ever and purchase tables, a clothing rack, and make fancy garage sale signs. Then, you're disappointed when the amount you make doesn't match the amount you spent. While all those things are good to have and will probably allow you to make more money, start slow and add one thing to your garage sale collection each year.
You hope to make the same or more than your regular hourly wage – Unless you have a LOT of stuff and high quality items, it's unlikely you'll make your hourly wage. Instead, think of a garage sale as a side gig where you'll make a little money and possibly have fun while doing it!
If your items don't sell you plan to take them back in the house – The main purpose of a garage sale is to declutter while making a little extra cash. If you take things back in the house, you're defeating the purpose of decluttering. It may be easier for you to take your items to a thrift store so they don't linger and give you time to change your mind.
While I appreciate the Your Money Or Your Life way of thinking, when it comes to garage sales I see them as something different and fun to do.
Almost a form of entertainment!
I set my expectations low, as far as how much I'll earn, and take garage sales for what they are … a way to get rid of things we no longer want or use.
What to do if you hate garage sales.
If garage sales just aren't your thing, that's okay! You have options!
Take your unwanted items to a thrift store.
Sell your things online through Facebook Marketplace or eBay.
Gift your items to neighbors through your local Buy Nothing Group.
Leave your items in the front yard with a FREE sign (if you live on a well traveled street).
Garage sales are not the only way to get rid of your stuff. The important thing is that you're going through your things and making room in your home for the things you like most!
More Ideas to Help You Get Rid of Your Stuff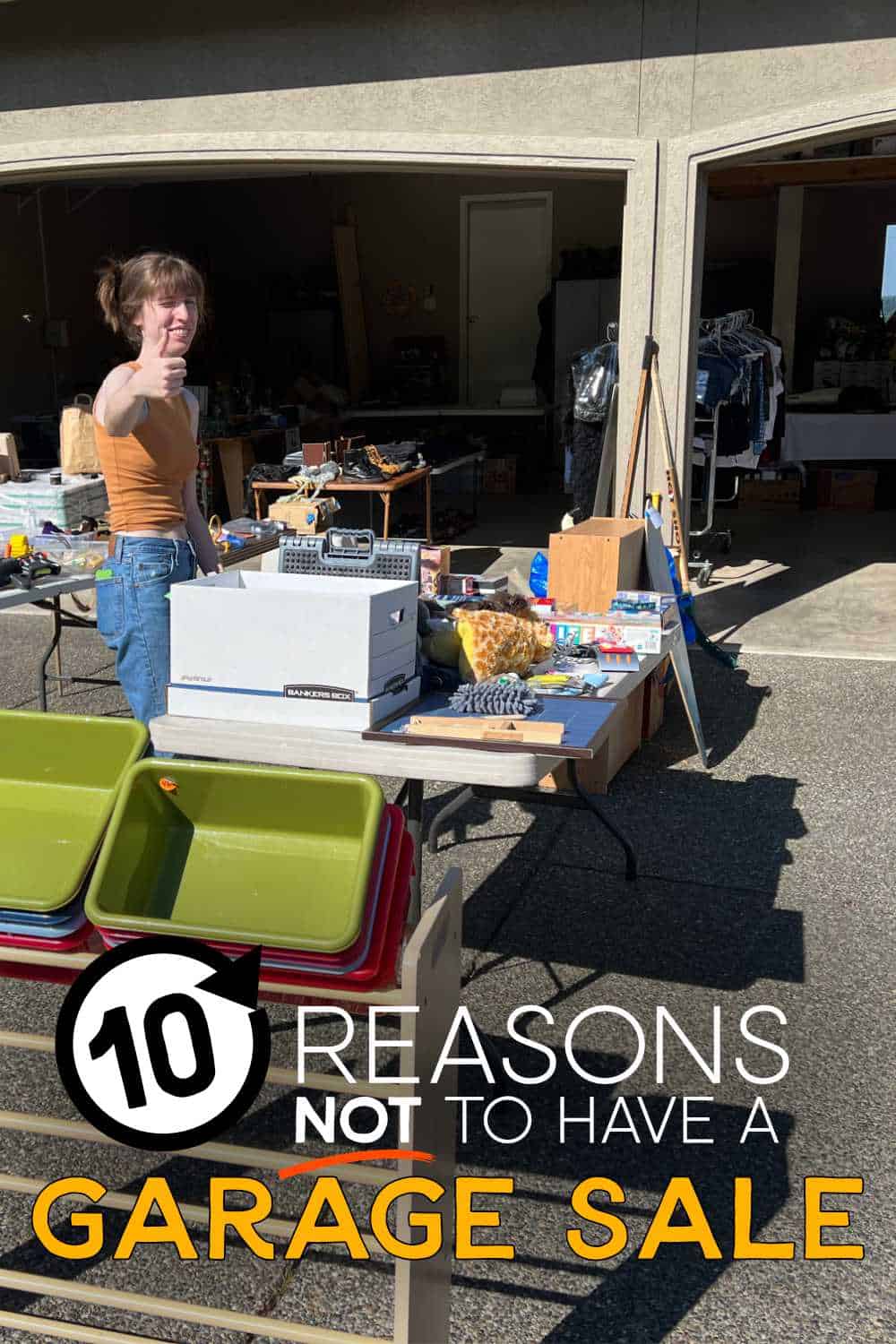 New to this community? Start here, friend!