Are you totally overwhelmed by everything that's going on in your life? Do you have a million things to do? Do you need a break from it all? We could all use some time to rest and recharge, but taking a nice vacation to a secluded island isn't in the cards for most of us.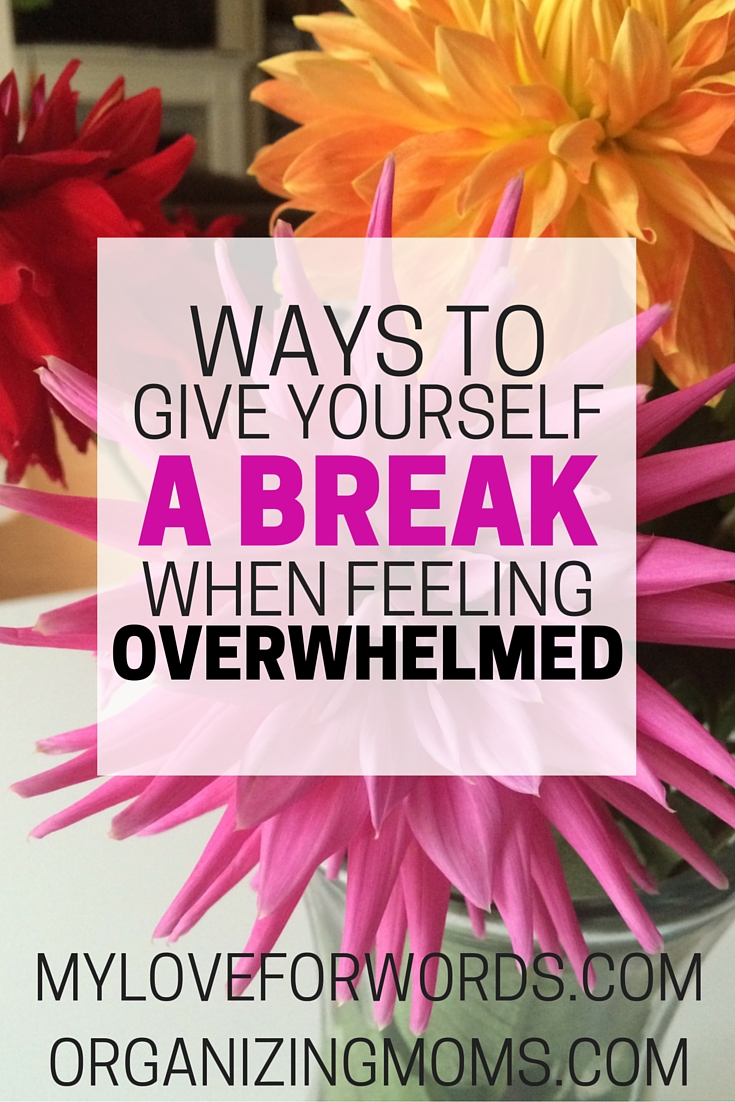 Even though you can't always take a vacation, or even spend a day resting, there are some things you can do to lower your stress level, and make yourself feel more in control of the situation.
Last week I wrote this post about ways you can give yourself a break when you feel totally overwhelmed on my friend Emily's site, My Love For Words. It's got some good ideas for ways you can slow down without dropping everything. Sometimes just making a few little changes can make a huge difference in the amount of stress we feel.
This past week I took a mini-break from blogging to visit my family. I tried my best to stay off my phone and computer as much as possible, and it was so nice! I think I really underestimate how draining being online can be, and it's got me thinking about ways I could better manage time online.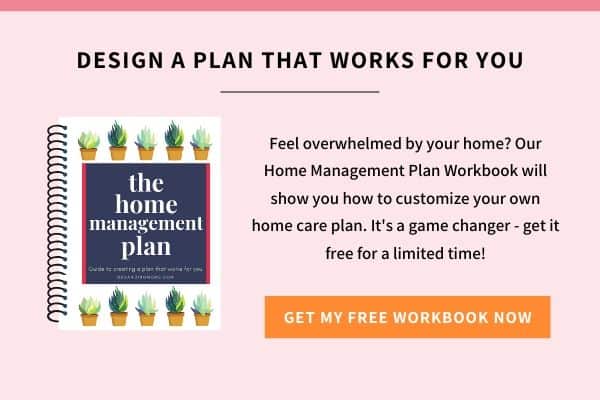 I'd love to hear how you manage your online time. If you've got any great tips, please share them with us in the comments!
Other Resources for Getting Rid of that Totally Overwhelmed Feeling
If you liked this post, you might also like these articles:
What to Do When You're Overwhelmed By Your Home
A Realistic Action Plan for the Overwhelmed Mom
Is There A Link Between Depression and Clutter?
10 Things You Can Do To Feel Less Overwhelmed
A Simple Strategy for Making Your To Do List Less Overwhelming
Be sure to check out my post over at My Love For Words that gives some simple tips for ways to give yourself a break when you feel overwhelmed!
New to this community? Start here, friend!