Need to declutter your kitchen? This guide will show you the areas of your kitchen you should declutter first so you can seriously organize your kitchen.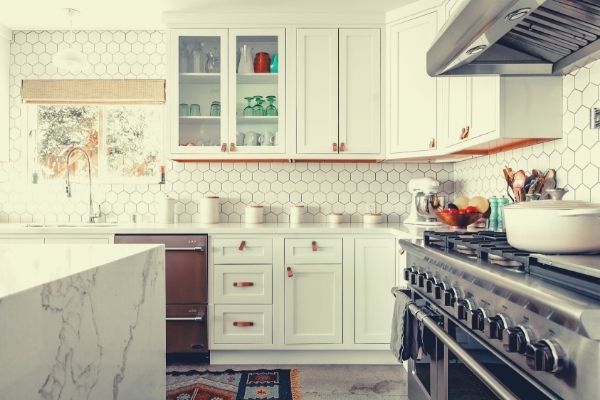 How to Declutter Your Kitchen
For most of us, the kitchen is the heart of the home.
Like us moms, it sets the tone for our whole home.
It's usually a high traffic area filled with possibilities, warmth, and love.
A calm, organized kitchen also has the potential to save you a ton of time!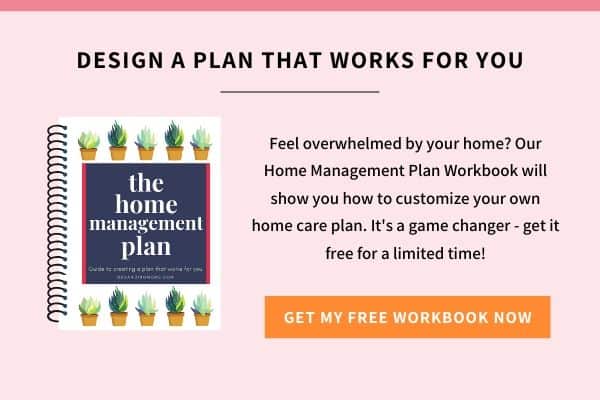 In spite of all that, the kitchen is one of the most challenging places to keep clutter-free for lots of reasons.
The kitchen, by definition, requires messes to be made.
It's location also tends to make it a collection area for paper clutter like mail.
Whatever is creating clutter in your kitchen, if you're like most of us, there's a lot you can part with.
If your kitchen is anything like most people's, you can get rid of a lot there. Keep reading to discover how to declutter your kitchen one and for all.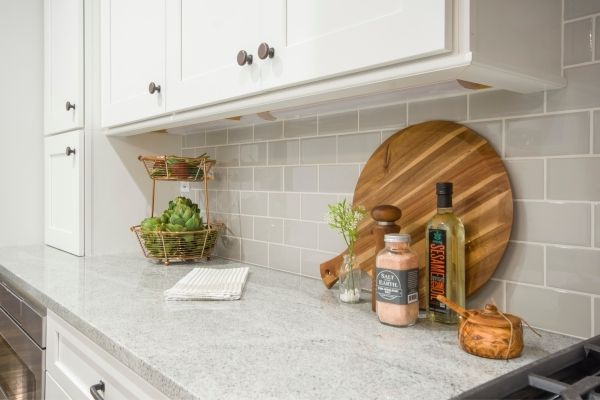 Declutter Kitchen Countertops
If your counters are cluttered, it might be because you've decided to leave all your daily use items out for easy access.
This generally includes toasters, coffee pots, knife block, utensils, cutting boards, and can openers.
Sure, it saves time to have them readily available at the moment of use, but what about all the time they're spending unused on the countertop?
Is saving those few minutes really worth the stress caused by cluttered counters?
Instead of leaving them out, look for space in cabinets or shelves where they can be accessed easily.
As an added bonus, removing these kinds of items will leave more space for prep, creativity, and gathering family in your kitchen.
Read: Decluttering Kitchen Countertops: An Easy, Satisfying Organizing Project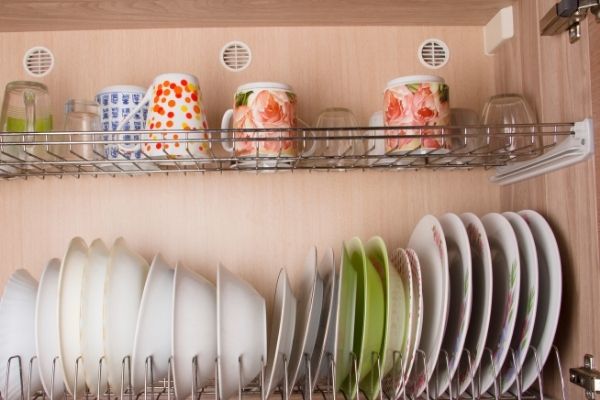 Declutter Kitchen Cabinets
How many coffee mugs are you keeping?
Do you have place settings for 16 when you're only a family of four?
Most of us have way more plates, mugs, and spoons than we actually need (unless, like me, your spoons keep disappearing – where do they go?).
If you have more than a dozen mugs and yet you use the same favorite mug each day, it might be time to declutter your cabinets.
In truth, we really only need enough for ourselves and maybe one or two extras for visitors.
Don't let the "but what if people come over" excuse keep you from organizing your cabinets.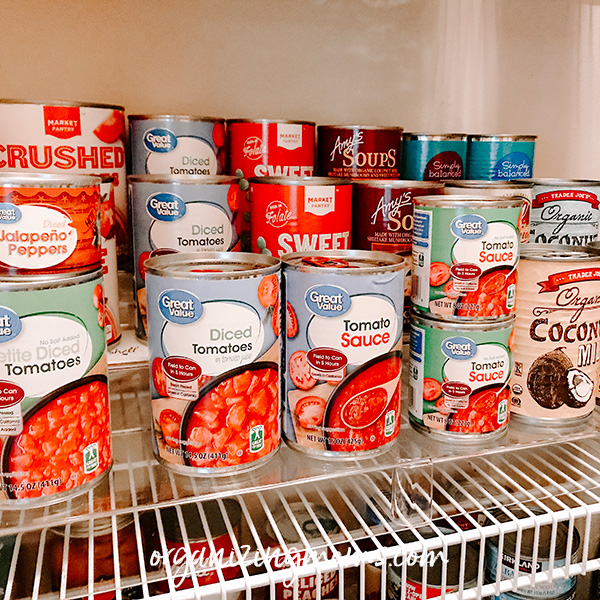 Declutter Kitchen Pantry
As you're decluttering the kitchen, it's easy to forget the pantry.
After all, our houseguests see the countertops, but usually not our pantry.
Spend some time each month tossing out opened items you don't plan on using or anything expired.
Anything else you don't think will be used can be donated to a local food bank.
Related: Simple Pantry Organization Ideas for Every Pantry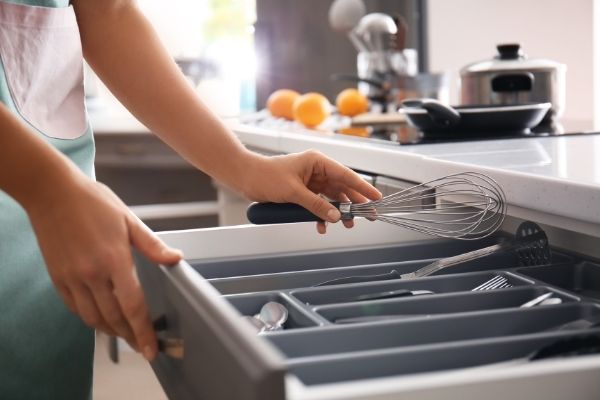 Declutter Kitchen Drawers
Make sure all the items you're keeping in drawers have proper homes.
Designate drawers for cutlery, serving utensils, oven mitts, and kitchen towels.
If there's anything left without a home, truly evaluate whether you need the item before deciding to keep it.
Then, tackle the junk drawer. We all have one. It's filled with miscellaneous items from all over the house: staplers, old batteries, cords for electronics we no longer have, etc.
Spend some times finding homes for as many items as you can. Then, get rid of those items you no longer use.
More Kitchen Decluttering Ideas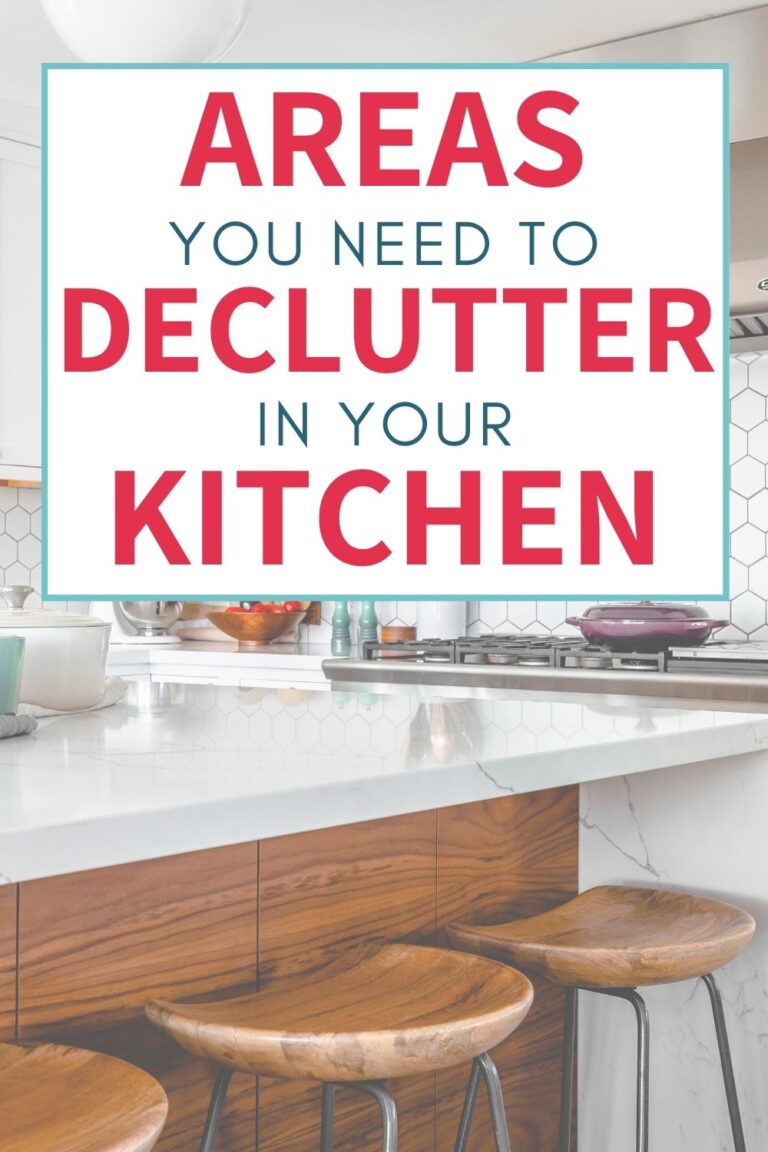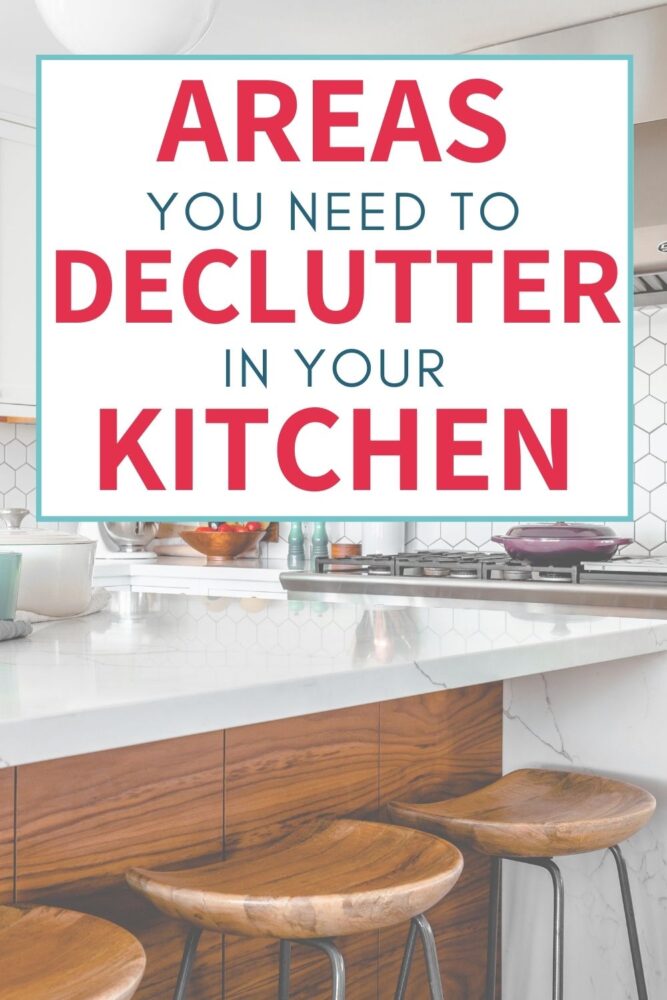 New to this community? Start here, friend!