Would you like to get things done and be more productive? Body doubling can help. This article explains what body doubling is and how to use it.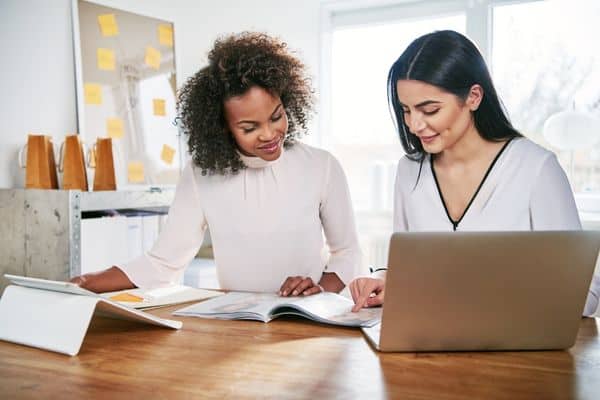 Use Body Doubling to Increase Your Productivity
When I first read the term "body doubling," I thought of stunt doubles, or creating a clone of myself.
Both of those ideas sound like fun, right? I mean, who hasn't wished they could clone themselves to be able to get more done when the work is piling up?
In reality, body doubling is a real productivity tool that people use all the time to help manage their attention and stay on track.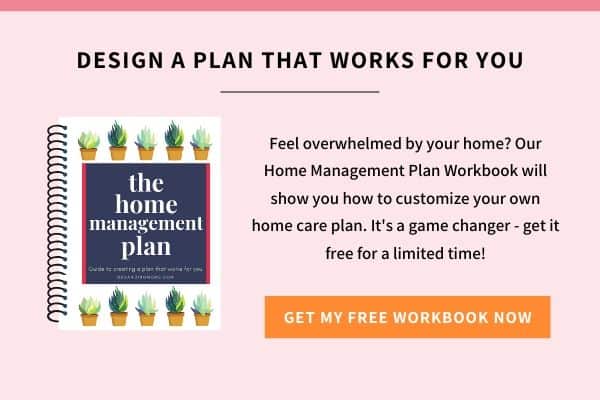 In fact, you've probably experienced "body doubling" before!
What Is Body Doubling?
Body doubling is working alongside someone else in order to stay more focused and productive.
You've probably already used "body doubling" without realizing it!
If you've ever gone to a coffee shop or a library and worked alongside other people, you probably noticed that you were able to stay on track and get more done. That's just one example of body doubling.
If you've had someone help you clean out your garage or declutter your clothes, that was body doubling too!
When we moved into a new house several years ago, my mom stayed with me to help unpack our kitchen. I made all of the decisions about where things would go, but having her there with me helped me stay on track.
I didn't get distracted by other tasks, or put off decisions for later.
Our focus was to GET IT DONE!
I was able to get the kitchen unpacked and organized on our first full day in the house.
Having my mom there as a body double helped me get our kitchen set up WAY faster than if I would have done it on my own.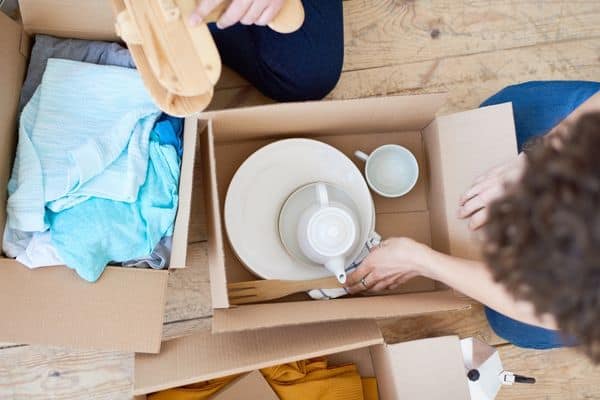 Body Doubling Increases Motivation
Working alongside others can help you stay motivated whether you're working together or independently.
Although it hasn't been studied in depth, some sources say that working with others around increases our dopamine levels, which can increase our motivation.
I experienced this first-hand earlier this year.
I rented a "dedicated desk" in a new co-working space. They were still finishing up the offices, and I was one of the first people to start working there. For about a month, I worked in a big office with ten desks, but I was totally by myself.
I felt like the quiet was helping me be able to concentrate more.
But after a while, I got an office mate.
I was worried that my quiet study spot was going to be a thing of the past.
However, I found that working with someone else in the room actually helped me focus more than before!
She was also working quietly, and just her being there helped me stick with tasks for longer, and made me less distracted.
Why It Works
Body doubling has been getting a lot of attention on social media platforms, but there hasn't been a lot of formal research done on why it works.
I've mostly just seen anecdotal evidence about the phenomenon. But here are a few reasons why so many people have had success with body doubling:
Having another person around reminds you to stay on task. If you're working at the library, get distracted, and then see someone else typing on their computer, it helps you remember why you're there, and what you want to focus on. Another person's presence can also make boring tasks feel more like socializing.
Social motivation. Sometimes, being around others is a motivator on its own. You're able to pair fun social connections with something you want to accomplish. This is why marathon training groups are so popular!
Body doubling makes you set a clear goal. If you invite a friend over to be with you while you clean, or go to a coffee shop to write a paper, you are more clear about what you want to accomplish. Just having this increased focus towards a specific goal makes you more likely to reach it.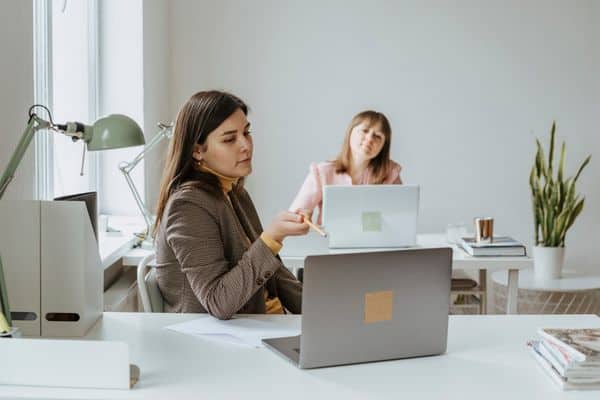 How to Start Using Body Doubling
To start using the body double technique, first decide what you want to get done!
Then, figure out where you need to do the work.
So, if your goal is to pack your suitcases for an upcoming trip, you'll need to be at home so you can get it done.
Next, you'll need to find an "accountability partner." This can be someone in your family, a friend, your spouse, or even someone you can chat with on the phone or Facetime while you work.
For tasks that involve a lot of physical work, I find it helpful to write out a quick list of steps you need to complete to get the job done. That way you can chat or listen to music while you work, and reference your list when you need to move on to the next step.
If you're doing more focused work, you might want to go to a quiet place where you can concentrate.
It's okay to work amongst strangers! 🙂
For focused work, sometimes just working with other who are also concentrating can be a big help.
Libraries, coffee shops, or even office spaces with co-working lounges can be perfect for this kind of work.
If you decide to ask someone to be an accountability buddy, you can go somewhere more solitary, knowing that your accountability partner will be alongside you while you complete your work.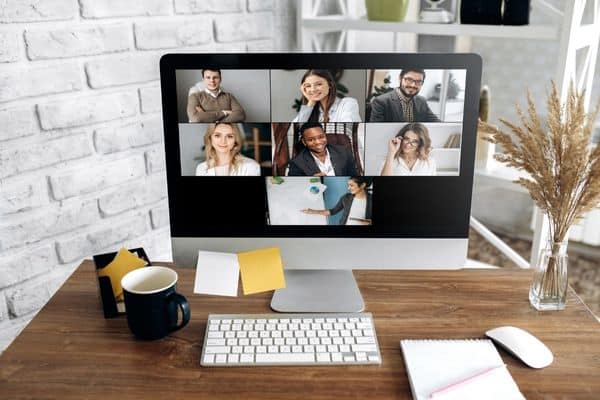 Virtual body-doubling
Working alongside others isn't always possible or necessary.
During the lockdowns, one of my blogging friends put together a co-working group online.
We'd log on to Zoom, talk for a little bit, share what we wanted to accomplish, and then get to work.
After a certain amount of time, we'd stop and check in with each other.
I got SO MUCH done during those co-working sessions.
As a blogger working on my own a lot of the time, working with others was a huge incentive for me to get to work.
If I started to feel distracted, I'd see my friends working away on Zoom, and see the goal I'd written out for the day as cues to keep at it for just a little bit longer.
I think the combination of being able to socialize, set a specific goal for our work time, and knowing that my friends were also working really helped me stay on track and get more done.
How to get the most out of a body-doubling session
If you're working with an accountability buddy, talk about your plan beforehand.
I recommend having some time to chat in the beginning, sharing what you want to work on, and using a timer for focused work.
Set ground rules before you begin so you know what to do, and your accountability partner can support you with sticking to your plan.
ADHD Body doubling
I first learned about the term body doubling when I was researching symptoms of ADHD (Attention Deficit Hyperactivity Disorder).
Here's an awesome Youtube video that explains body doubling from How to ADHD:
Is body doubling only for people with ADHD?
Not at all! Body doubling is a strategy anyone can use.
In the video above, she mentioned that working with a body double is great for tasks that are lengthy, repetitive, or boring.
If you think employing the body doubling technique will help, go for it!
How to incorporate body doubling into your schedule
If you want to work alongside someone, you usually have to plan it out.
Especially if you want them to come to your house or meet you online at a certain time.
When you think of a task you'd like to work on, text or call the person you want to work with and see if you can set up a time.
Get it on the schedule!
If you know you have to do focused reading or work on your computer, schedule some time to go to your library or coffee shop.
This summer my kids went to a half-day camp that was a pretty long drive from our house. I ended up finding a coffee shop where I could sit outside and still be in the shade, and I planned on using that time for focused work. It saved me a lot of driving, and I got a lot done while I was there.
Related: How to Plan Your Week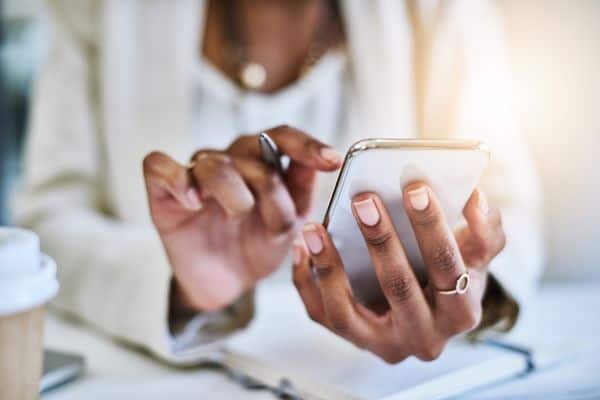 Body Doubling Changes Perspectives About Work
Body doubling pairs something boring, repetitive, or lengthy with being with others.
It makes the work seem less daunting, and you may end up having fun doing it.
Have you ever volunteered to pick up trash with a community group, or clear out brush in a park to make way for a playground?
Those tasks on their own are pretty awful, but when you do them with others, they end up being fun.
Plus, you get the good feelings of being helpful and finishing a project that needed to be done!
Body doubling does the same thing with our own personal projects.
It can turn them from being something we dread working, to something that's at least tolerable (and maybe even enjoyable!).
How It Affects Your Self-Esteem
Anecdotally, body doubling is one of the most effective ways to stay motivated to work towards goals and common tasks.
Having a sense of social accountability makes me feel like a less distracted person, and gives me a little extra motivation.
But after I've worked alongside someone else and gotten a lot accomplished, I notice a tangible difference in the way I feel about my capacity to complete tedious tasks, work through potential issues, and make progress towards my goals.
Simply put, I feel really happy and good about myself after I've been able to reach my goal for the day, and spend some time with others. It has a substantial impact on my mood for the rest of the day.
Being able to repeat this success over and over again raises your self-esteem as you begin to see that you're able to focus and complete the tasks that are important to you.
Ways To Use A Body Double
Looking for ideas or ways you can work alongside a body double accountability partner?
Here are some additional ideas to help you start brainstorming:
Declutter your closet
Plan your week
Organize your paper
Housework
Clean out your car
Make a meal plan for the week
Write a report
Return emails
Pay bills

How Long Should You Work?
This is totally up to you!
There's no magic formula for the perfect amount of time to work together.
I typically like to work for several hours at a time if possible, and use the pomodoro technique to break the time into smaller chunks.
When I am in a solo setting, I typically find that working in 30-minute intervals (25 minutes working, 5 minutes for a break in between each work session) is the best.
But when I have the friendly surveillance that comes with working alongside someone else, I find that I'm able to work in hour-long intervals. I work for 50 minutes, and then take a ten minute break.
At the end of the three-hour session, I am usually maxed out and need to take a longer break.
One of the Best Productivity Hacks!
I think using the body doubling technique is one of the best ways to tackle dreaded tasks.
Whether you're working alongside a virtual support group, in-person, or in a crowded area, good collaborative vibes can help you avoid burnout and exhaustion.
Now that you have this productivity tool at your disposal, make a plan for incorporating it into your life!
More Productivity Ideas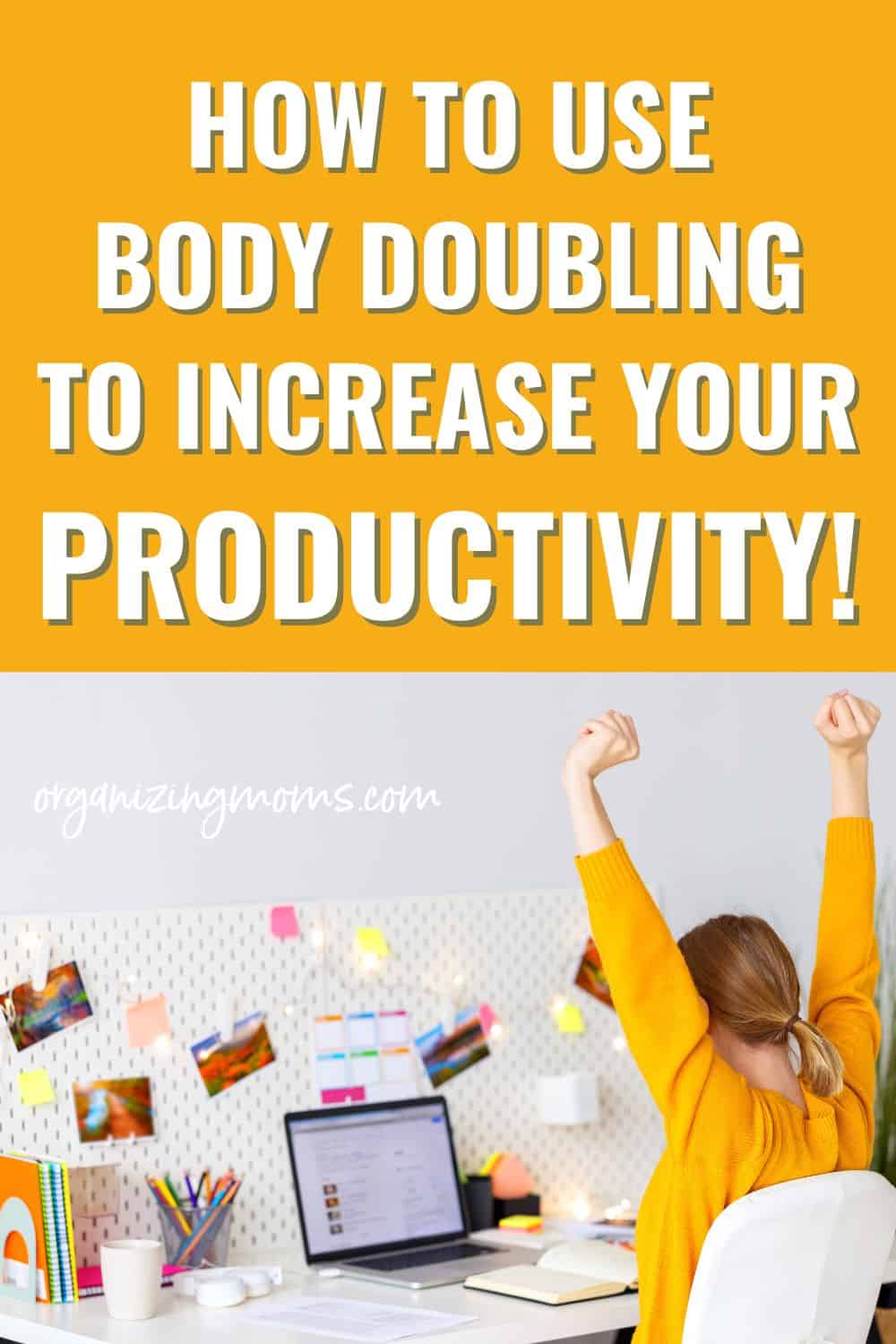 New to this community? Start here, friend!