Looking for the best realistic pantry organization ideas? I hate to break it to you, but keeping a pantry (or cupboards) organized is an ongoing process. Since starting this blog, I can't even count how many times I've had to go into my pantry, declutter, use up, and organize food. It's something I'll always have to keep up with.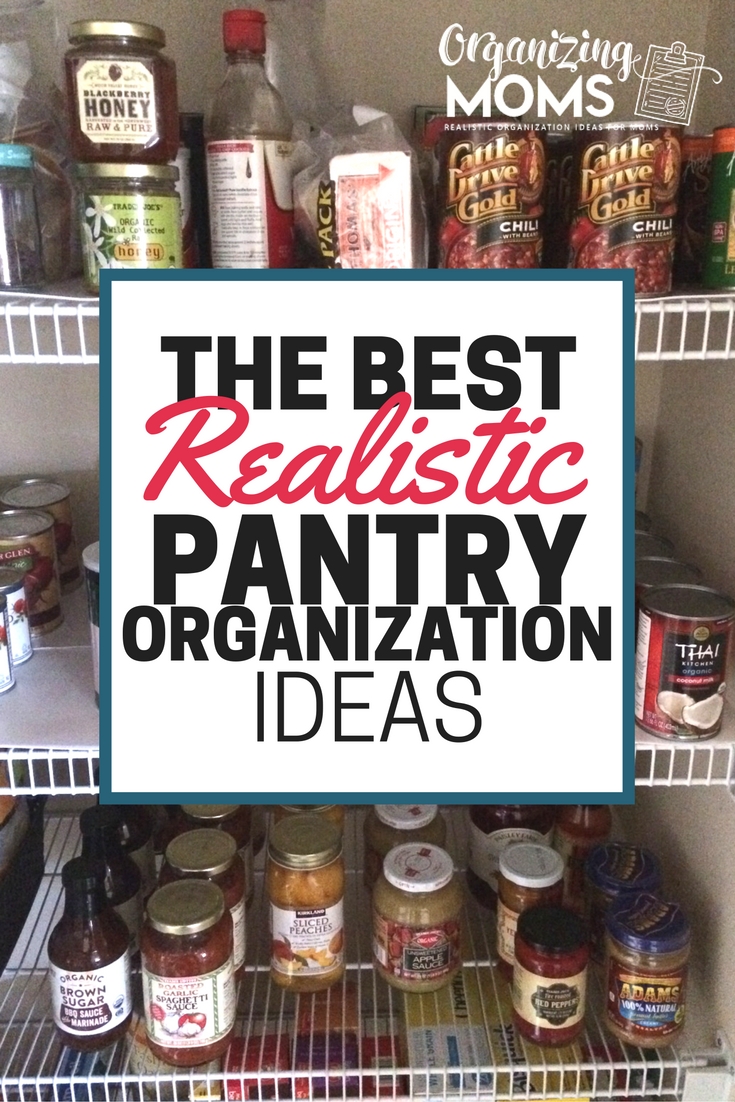 Because I've been organizing our pantry so often, I've written a lot about it, and I've collected the best ideas here.
All of the ideas you'll see here are realistic, manageable, and effective. They won't work miracles, but they will help you keep your pantry more organized.
The Best Realistic Pantry Organization Ideas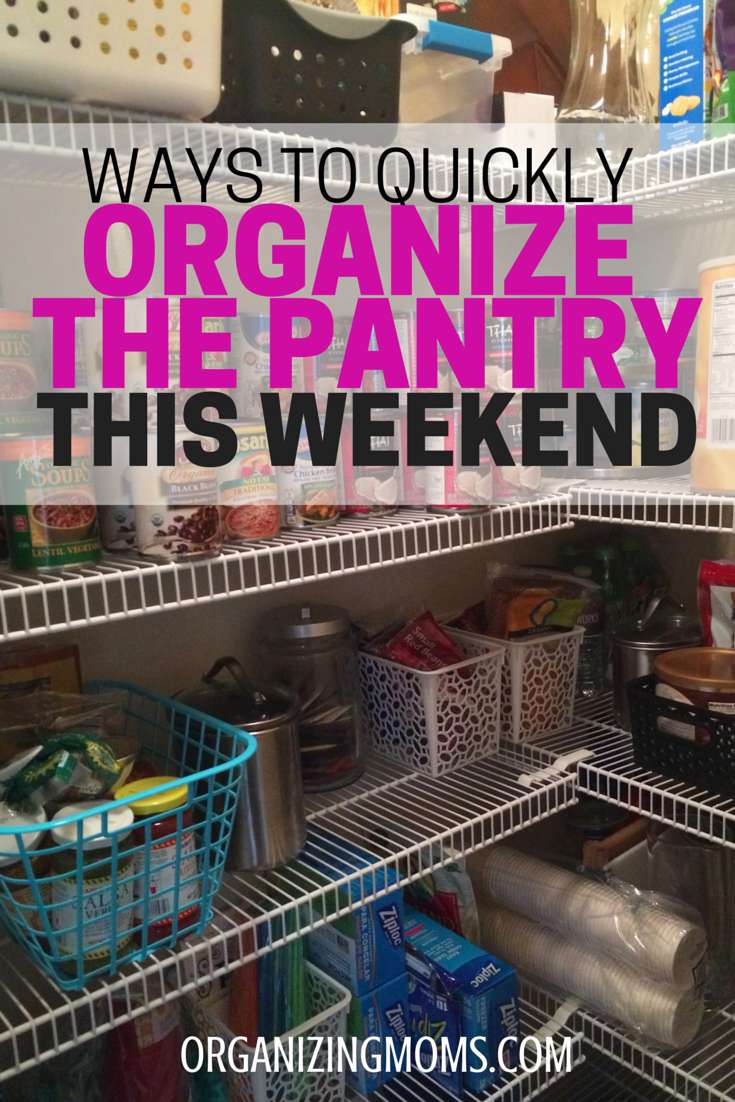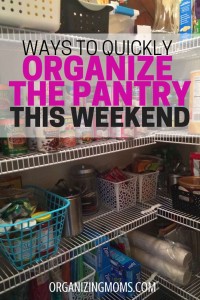 Organize The Pantry This Weekend – Great for a weekend project! Really, you could do this any day of the week, but giving yourself a set amount of time helps.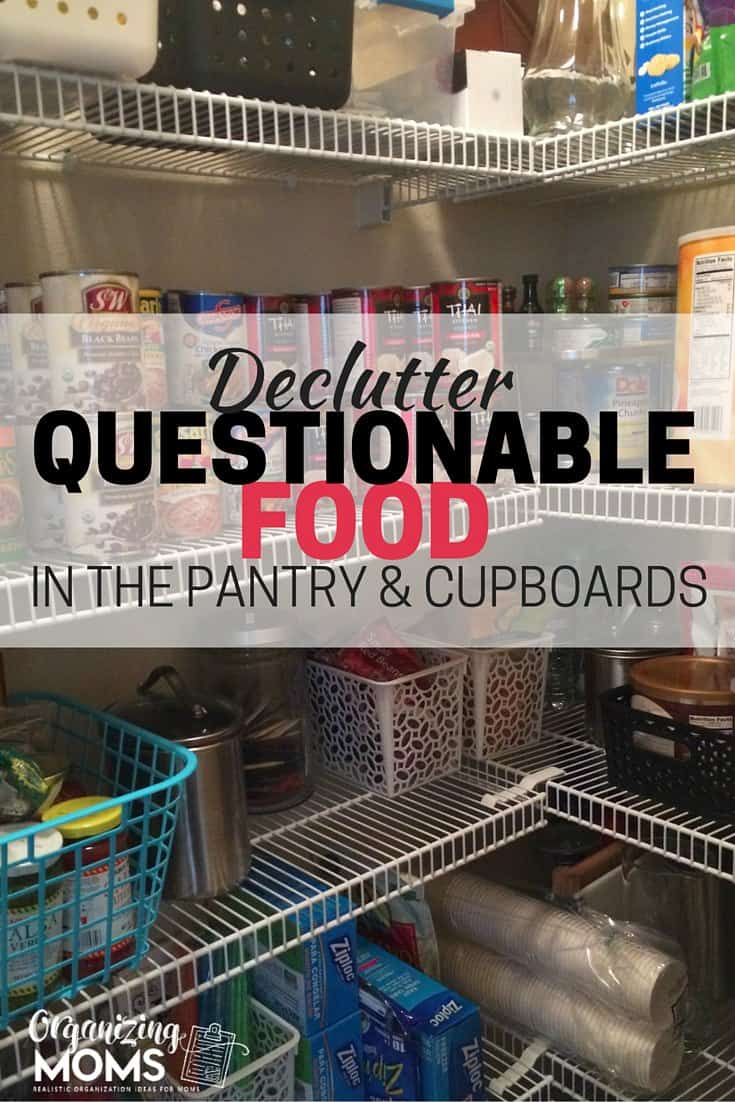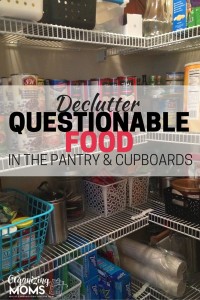 Declutter Questionable Food In the Pantry – You know it's in there… Here's a step-by-step guide to getting the yucky stuff out of your pantry.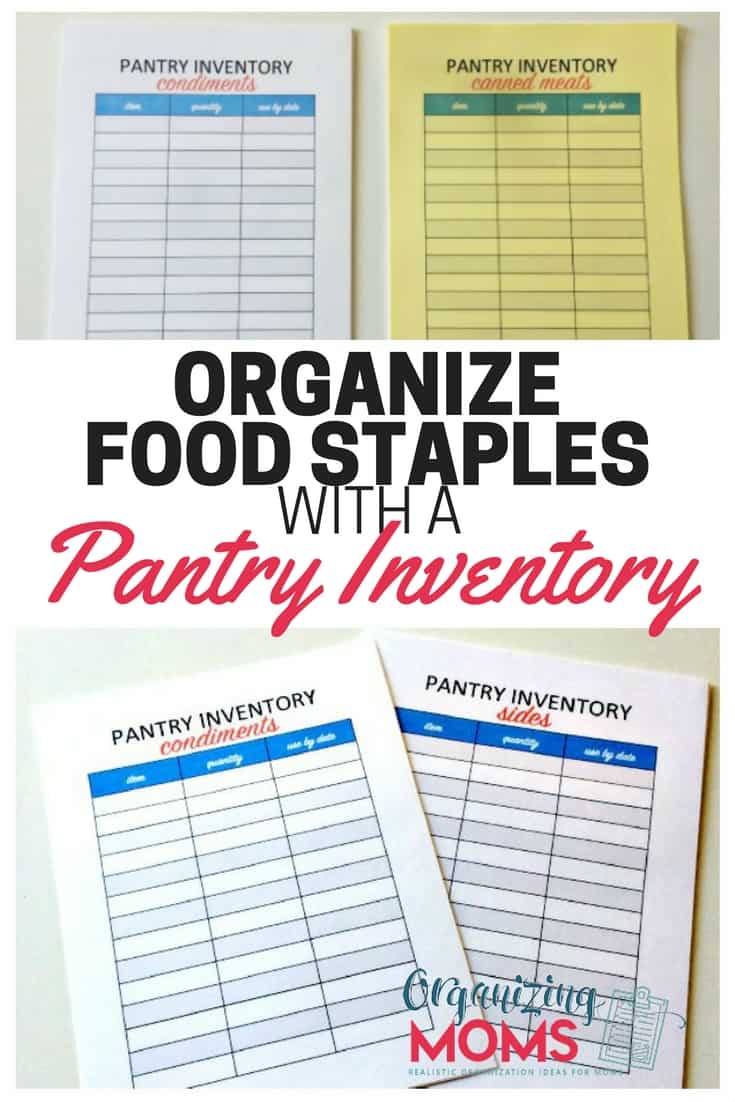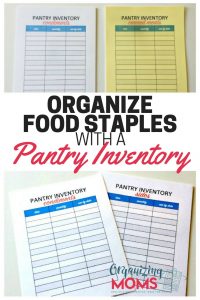 Organize Food Staples With a Pantry Inventory – Once your pantry is organized, you can start a pantry inventory! That way, you'll always know what you have on hand. This makes menu planning and grocery list making a lot easier.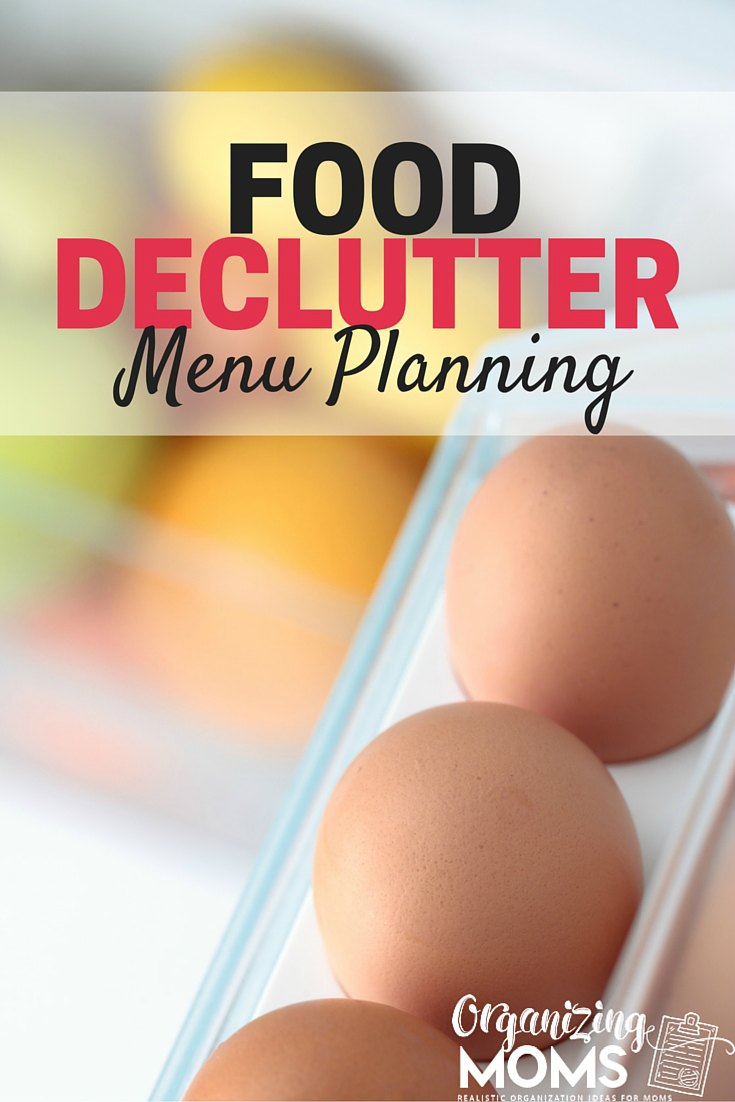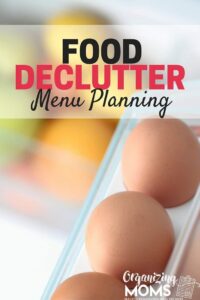 Make Your Own Food Declutter Menu Plan – Use up what you have! This budget-friendly strategy will help you reduce food waste, and it will cut your grocery expenses while you're using up what you have.


10-Minute Pantry Declutter – Before & After – Sadly, I have to do this ALL THE TIME. Here's one of my 10-minute pantry declutters.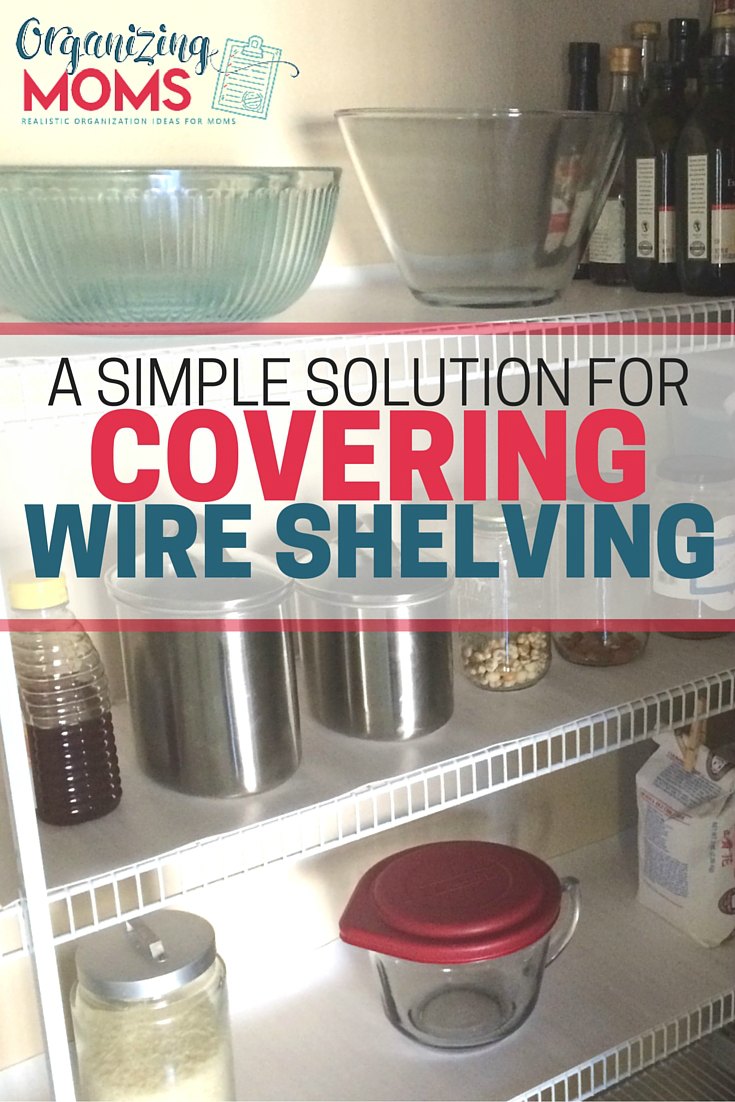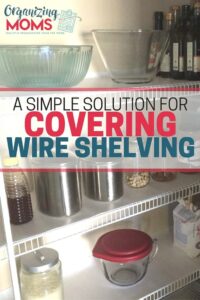 How to Cover Wire Shelves in the Pantry – If you're having a tough time keeping things upright in your pantry because of wire shelving, this one's for you. There are a lot of DIY wire-shelving covering solutions out there, but this one is the easiest. No tools required (except maybe scissors – is that a tool?)
I hope this page has inspired you and given you useful tips for your own pantry organization projects. As I write more about pantry organization, and I'm sure I will, I'll post new material here.
If you want regular updates on new posts on Organizing Moms, sign up for my email list!