It's 2 a.m., and you're awake. You're tossing and turning in bed, thinking about the same problem over and over again. Your to-do list is a million miles long, and you are stressing because you just have so much you need to do tomorrow. You know you should sleep, but you can't.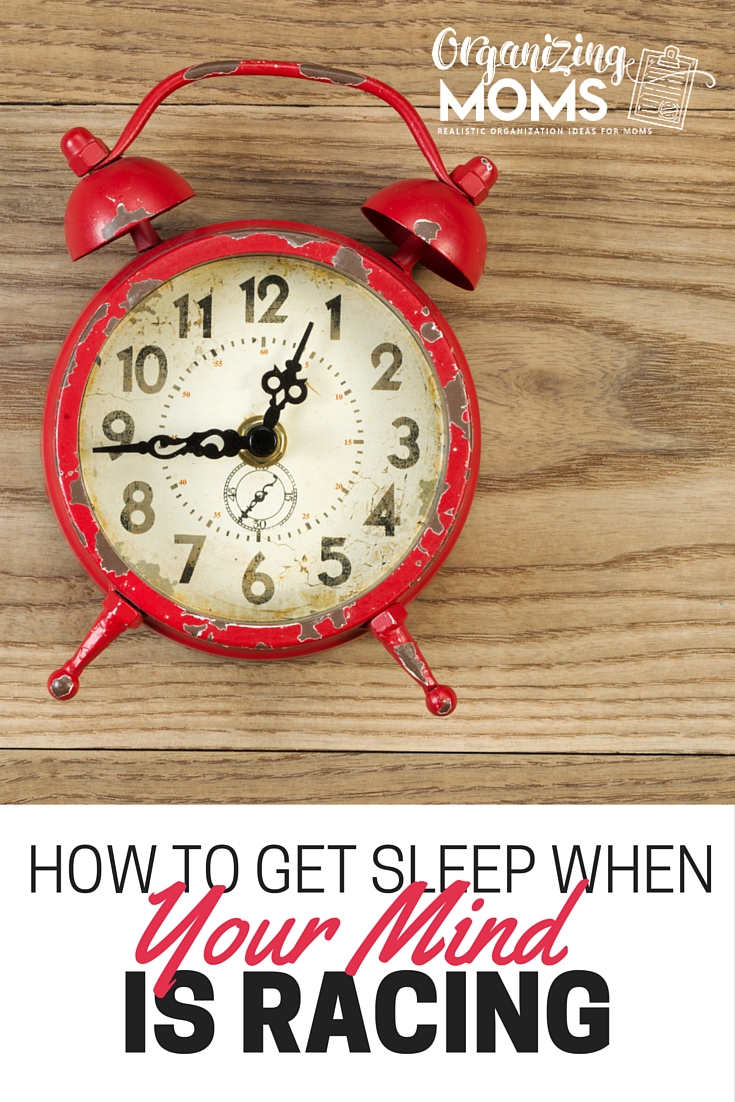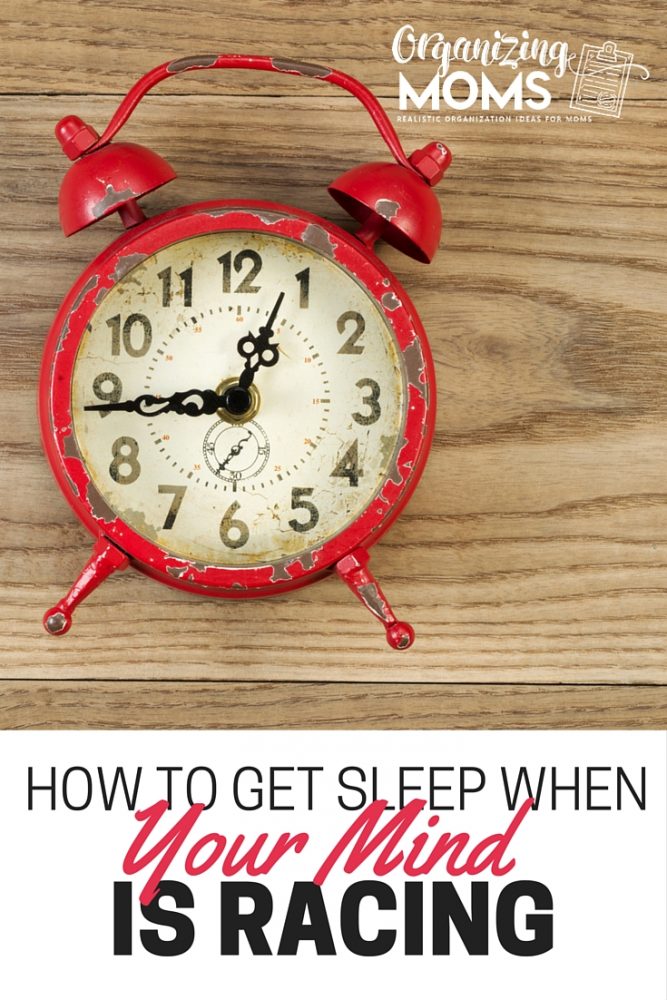 We've all been there before. There are some nights when it seems like our minds will never stop racing. I am particularly bad about waking up in the middle of the night, and it's always tough to get back to sleep. Here are some things that I've done that have helped me to settle down and get some rest.
How to Get Sleep When Your Mind is Racing
Get up and have a drink of water. If you've been tossing and turning for a long time, sometimes a change of scenery will help. Go to your kitchen and have a drink of water.
Make a list. Are you worried that you'll forget all of the stuff you need to do tomorrow? Write it all down. Every last thing. Sometimes just seeing it on paper makes it seem more do-able. And, you won't have to worry about forgetting anything if you have it all written down.
If you think it would help, distract yourself with a good book. It might help to turn your thoughts to something else for a while.
Make a mind map to help sort through bigger issues. Are you worried about something that can't be solved with a to-do list item? Sometimes making a mind map will help you work through a bigger problem.
How to Make a Mind Map
The idea behind a mind map is to get all of your ideas down on paper. People use mind maps for all kinds of brainstorming, but for now, we're going to use it to work through a bigger issue.
Grab a a sheet of paper, and write your big issue in the center of the page. Circle your words. That circle is the center of your mind map.
As you think of things related to that issue, draw lines from the main problem circle, and add new circles. For example, if your problem was "Too Much Debt", some of your new circles could be things like "Credit Card Bills," "Student Loans," and "Too Much Spending."
Add new spokes to each of your sub-problems, and add in details.
Keep going until you've got the whole problem on paper. Include every last detail that you've been worrying about, even if it seems silly to write it down on paper.
Do not try to solve the problem tonight. Just know that you've got all of your ideas out on paper, and you can now visually see the issue you're worrying about.
Acknowledge that you've done all that you can tonight to work through this issue. Think of one thing you could do tomorrow to help you work through this issue. Even if it's something super-small. Write it down on a to-do list and promise yourself that you'll do it tomorrow.
If you haven't already had a drink of water, get one.
Go back to bed.
Usually if I do these a combination of the things above, I'll end up being able to go back to sleep. There's something about writing everything out that helps us process information, and stops our minds from racing.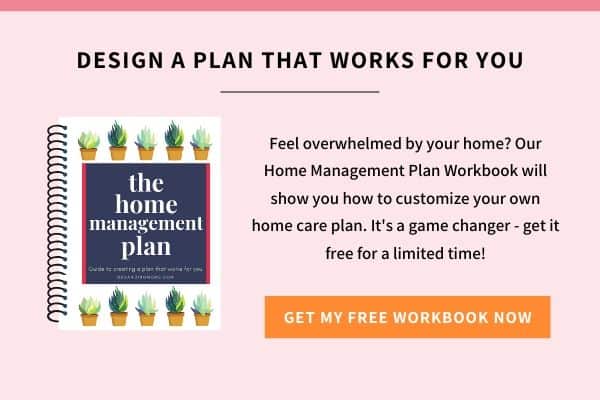 If you find that you're consistently not getting enough sleep, make an appointment to see your doctor. They could be able to help you troubleshoot and see if there are any health issues that might be keeping you from sleeping.
If you're reading this in the middle of the night, try out some of the steps above. After you've processed through what you're worrying about, put away your phone or computer for the rest of the night. The light from your screen could be keeping you awake! If you're worried about not waking up in the morning, be sure to set your alarm, and then put your device on silent so you can get some rest.
Wishing you a more-peaceful night of sleep!
Need More Help Getting to Sleep?
How Busy Moms Get the Sleep They Need
The Simple Breathing Technique That Will Help You Sleep
New to this community? Start here, friend!