Inside: How to start to declutter and downsize your home. Get rid of the clutter, have less to manage, and reduce your stress as you start downsizing.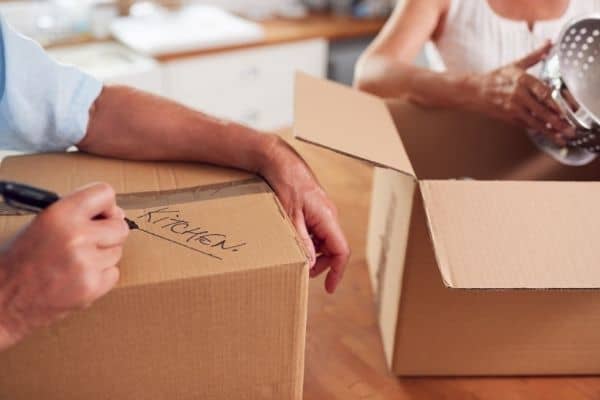 Declutter and Downsize Your Home
Typically the terms downsize and declutter can spark nervousness within people.
They don't know where to start, or how to sort through their items, but they do want to bring clarity into their lives.
It's important to keep in mind that by downsizing, you are making your life neater and more purposeful.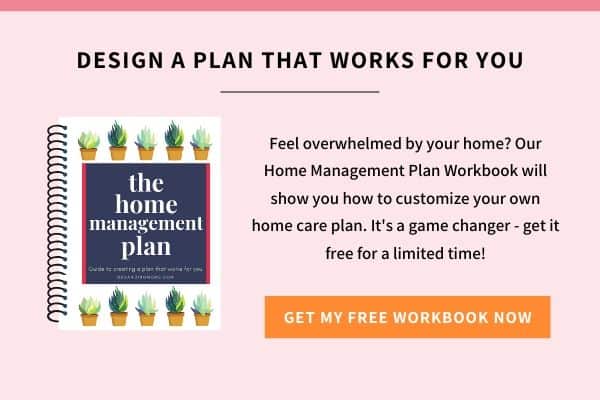 And although downsizing can be a daunting task, getting through it can be easy one step at a time.
You might like:
Preparing to downsize your home
Write a check-list of all the rooms and areas you want to declutter in your house. You can get a free decluttering list printable here.
If you're moving, list out the items you'll definitely need in your new home. That will help you focus on what you need to keep, and it will make getting rid of things easier.
Have three boxes with separate purposes.
Keep Box: what you want to keep.
Toss Box: what you want to permanently throw away.
Find a motivating playlist. Or listen to a podcast.
Find a time with minimal distractions.
Steps to take when decluttering to downsize
Tackle messes on your counters and the floor: sort through things lying around the floor and on counter spaces and create space to sort.
Ask the right questions while sorting:

Does it fit into your life and style currently?
Have you used it or worn it in the past year?
Do you have multiple of this item? If yes, do you need that many?
Where do you want to keep it?
Will you actually use it anytime soon?
Take it one area at a time: designate sections within each room and sort through each. These sections can include the bed, closet, bookcases, tables, bathroom counter, kitchen shelves, etc. Take out everything and evaluate each item to see if it serves any purpose in your life still, and sort through using the boxes (keep, toss, donate).

For a big sections like clothes, make a big pile of everything to see what you need to get rid of. If you have time, it is helpful to try on all items of clothing to check if it fits or just if your style has changed.
For areas like the kitchen, only keep the items that you use everyday and that serve multiple purposes.
For items like books, something that can pile up over time easily, make sure you're keeping ones that are of sentimental value or ones that you want to re-read. By getting rid of excess books, you can create space for new stories.

Sleep and re-evaluate the next day: After finding items you want to toss out, allow yourself to go to sleep and reevaluate the next morning. Having that clear mindset will allow you to sort through without any frustration decluttering may bring.
Create a system: After ending up with only items you want to keep, it's important to put them into place neatly with a system including labels, boxes, or a filing system.

If you tend to collect makeup over the years, you can put like items into separate cute boxes with labels.
Have designated spaces for everything: For the items you want to keep, make sure to return them to an assigned space. This will minimize any future clutter that could pile up, and overall will give your space an organized feel.

For rooms like the kitchen, it's good to assign each cabinet to a certain type of item. For example, one shelf holds plates or bowls, and another holds kids' containers or glasses. By separating like this, you and your family will be able to find items more easily.
Let your family know: Give your family a tour of the newly organized space and allow them to get used to this new system. This way, everyone will know which items belong in certain areas and can prevent future clutter.
Related: Easy Decluttering Tips for a Peaceful Home
Additional decluttering tips:
After decluttering, you can hold a garage sale or sell items online in order to earn some extra cash.
Any items that are in good condition can be donated. The items that have lost value in your life may serve a purpose for someone else.
Invest in a shredder. After sorting through the loose papers and excess mail, shred what you don't need. This way you can have all paper waste in one place and easy enough to recycle.
Try digitizing items like photo albums and music. Rather than hoarding stacks and stacks of CDs, you can create an online playlist. And rather than having multiple photo albums, you can either take photos of each album and save them digitally, or you can hire someone to create an online album for you.
You can incorporate these steps and tips into your routine to fit your style of decluttering.
They are not meant to be something you must follow step by step, pick and choose what works for your lifestyle and incorporate it.
Although the process has a tendency to be stressful, it's important to keep in mind that through this process you are creating a neat and organized lifestyle for yourself and your family.
More decluttering resources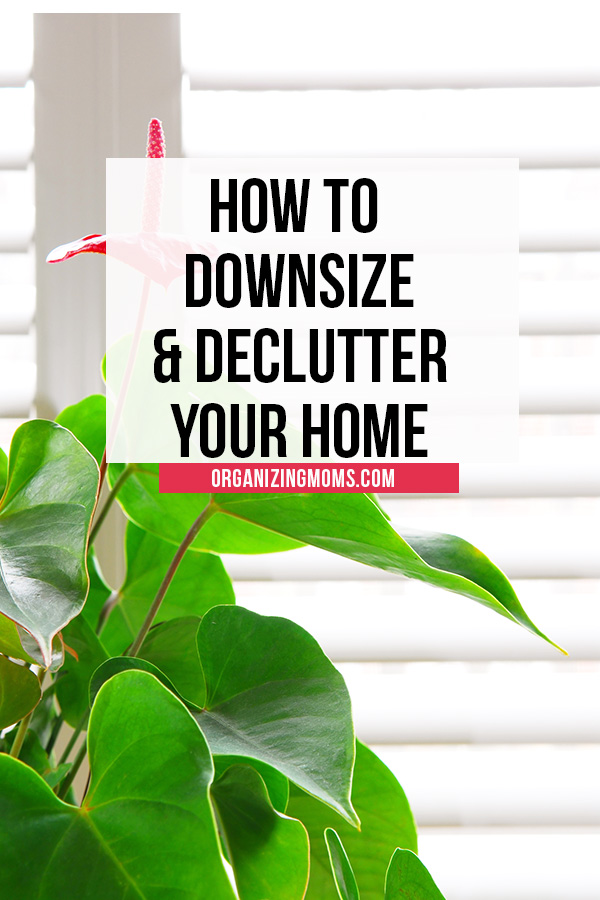 New to this community? Start here, friend!