Looking for ways to save money and be frugal without feeling totally deprived? Wish you could think of more ways to save or earn money for your family? This weekly posting of 5 Frugal Feats and Fails will give you new ideas and money saving inspiration. Be sure to read ideas from others in the comments and leave your own tips too!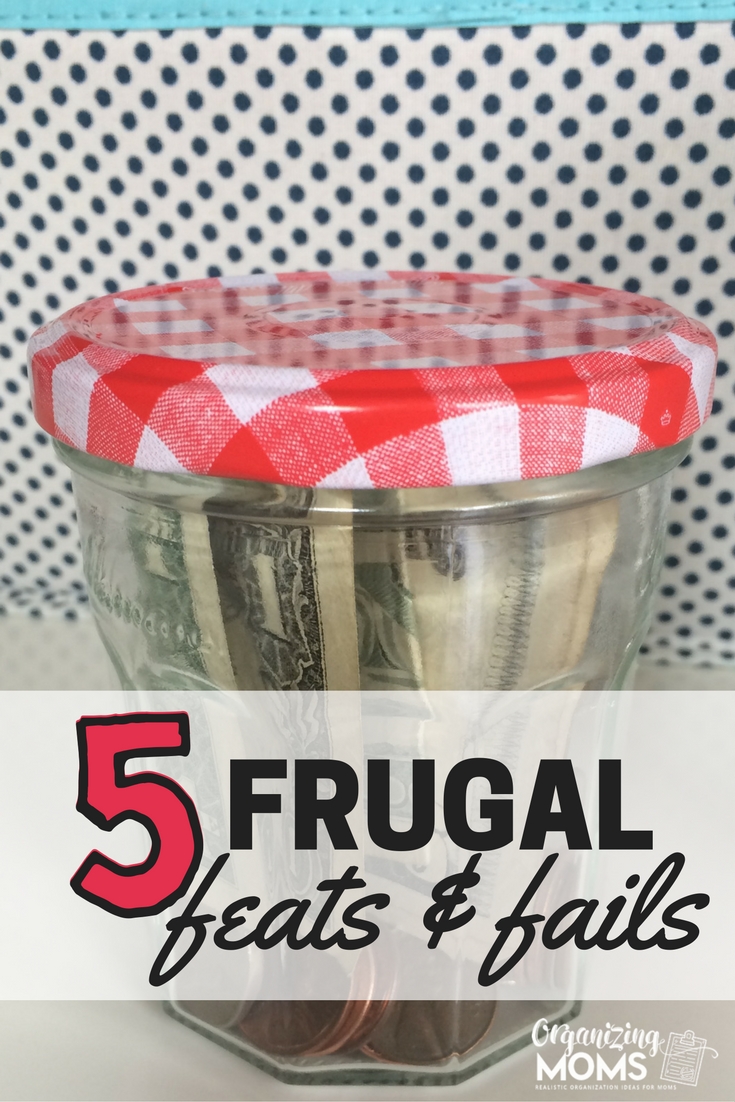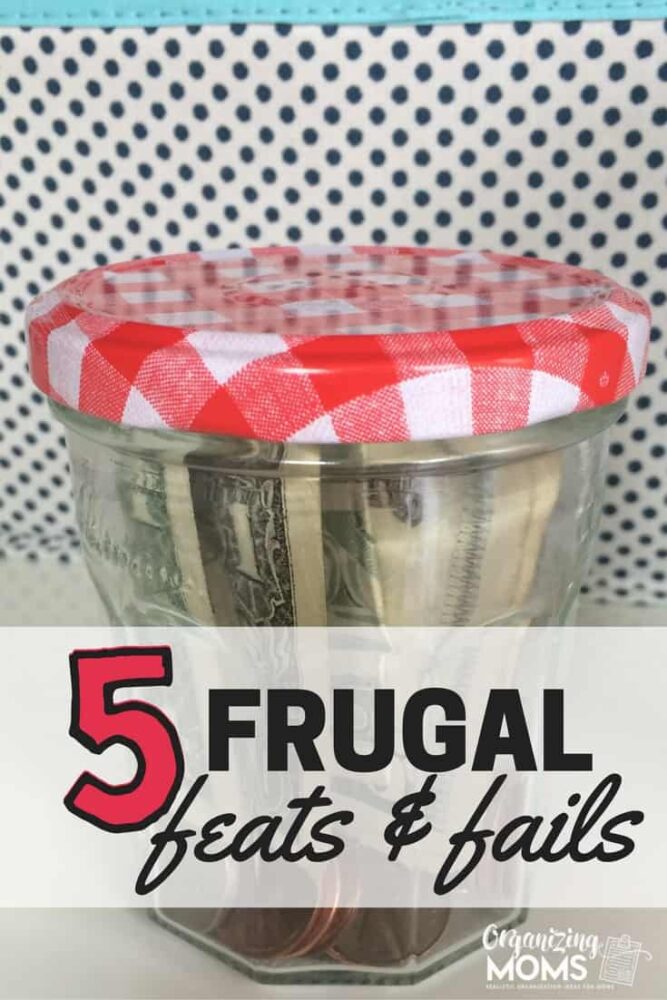 To keep myself accountable, and to open up the chance for us to talk about frugal living tips, I'm going to post 5 frugal feats and fails each week. Please feel free to leave your own ideas in the comments – the more we share with each other, the better off we'll be! We can learn a lot from each other's feats AND fails.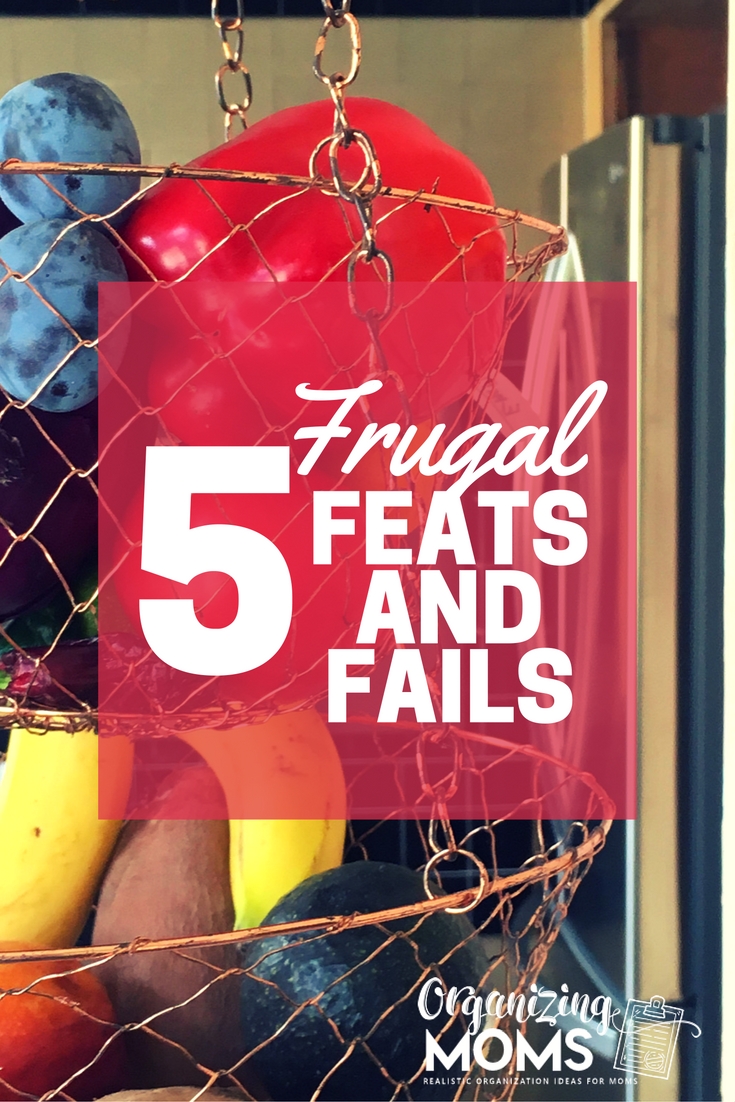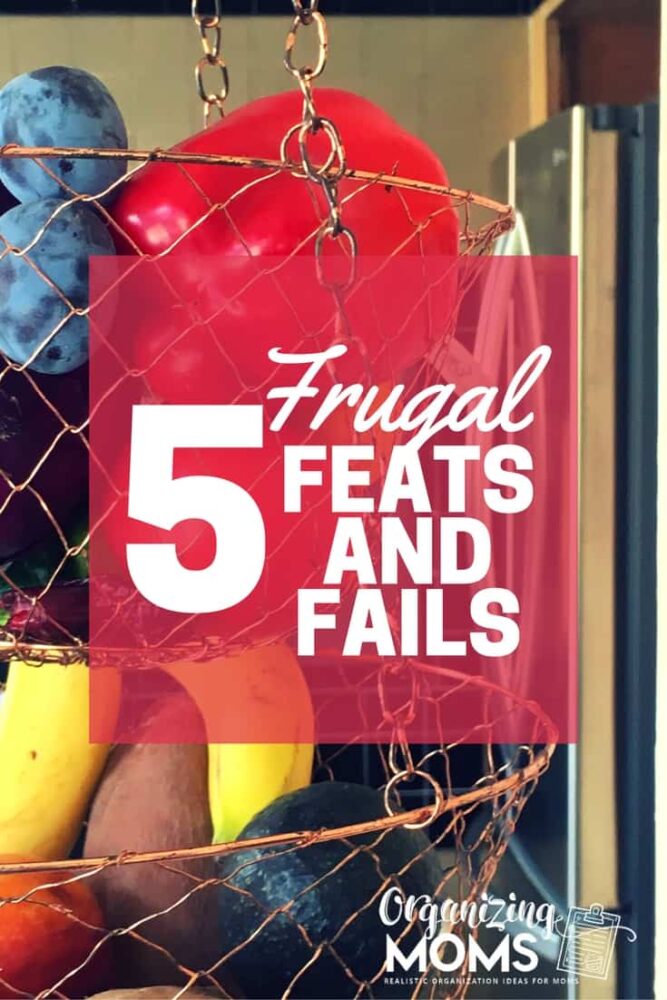 What does frugal living have to do with organizing? Pretty much everything! Check out this post about how being frugal can help you be organized, and being organized can help you be frugal. Now, on to the frugal feats and fails!
Frugal Feats
I really wanted to buy a "W" flag because – THE CUBS WON THE WORLD SERIES! Then, I realized I had a ton of blue painter's tape, so I made my own gigantic "W" on our garage door. I expect to hear from the homeowner's association at any moment, but this big "W" makes me smile!
Swap.com. It was time for me to replace one of my white tank tops, so I checked to see if I could buy it secondhand before purchasing it new. Swap.com had the exact tank top I was looking for, and it was half the price of what I would have paid for it if it were new. Best part? It's new with tags! If you use my referral link, you can get 20% off and free shipping on your first order with swap.com. It's worth a try!
Combining errands. Yesterday, I had a big errand day. I planned out my route so there would be minimal driving back and forth. I'm thinking this saved us some gas!
Frugal Fails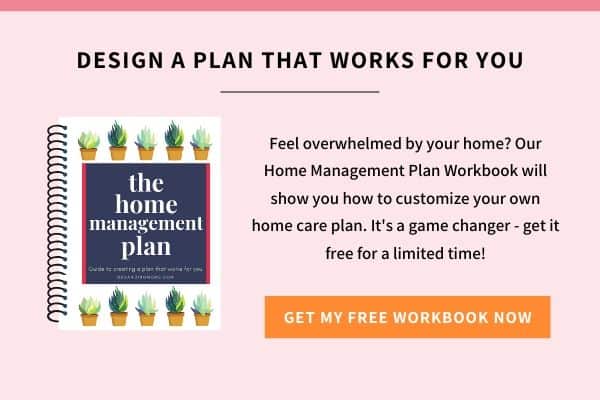 Marshall's. This place gets me every time. I went in to buy myself a cute poncho as a "Treat Yo Self" birthday present. I ended up leaving with the poncho and yet another black turtleneck. But this one is really good. Still, not frugal!
Ceramic mugs from the Dollar Spot at Target. I've had a ceramic travel mug that I bought at the Dollar Spot for a couple of years now. It's my favorite! I was so excited to see that they were selling them again that I bought two. They both lost their little plastic plug thing, and they have water in them after I put them in the dishwasher. I didn't save my receipt, so I can't return them. Six dollars down the drain…
New to this community? Start here, friend!