Are you looking for new ideas to help you save money? We've all seen the tips about skipping the coffee shop, eating at home more, and setting up a budget. But, sometimes, it's the day-to-day decisions we make, the frugal feats and fails, that can really add up over time.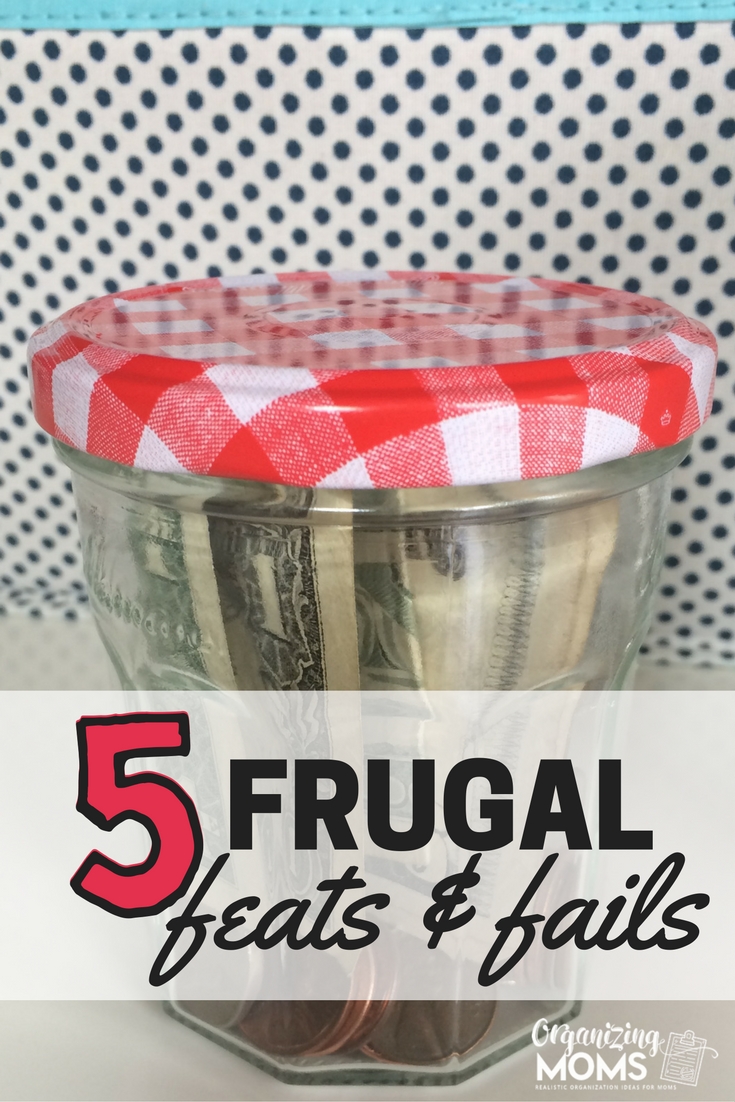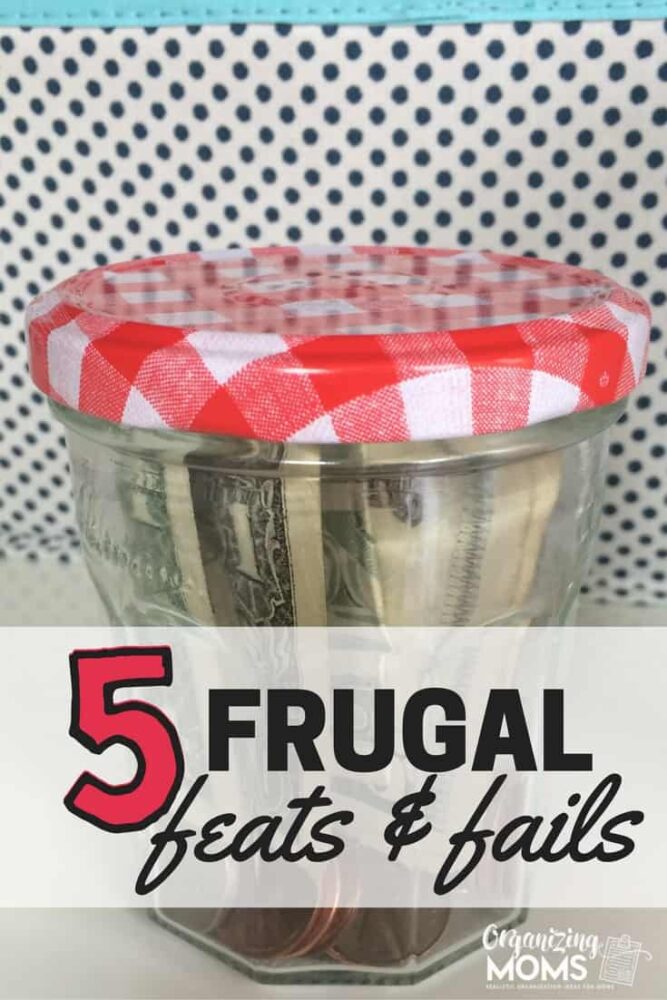 When we take a good look at our budgeting wins and losses, we can gain information and insight that will help us make better spending decisions in the future. It's always a good idea to examine your own spending habits, but sometimes it's nice to see what other people do on a regular basis.
That's why I created the Frugal Feats & Fails series. We've been on a mission to save money for a while now, and we've run into little roadblocks and wins that have helped us make progress (or lose traction). I'm sharing them with you here now so you can get some ideas of your own, and come up with new, creative ways to save.
In the articles below, you'll see our different Frugal Feats & Fails posts. If you have any tips you'd like to share, be sure to leave them in the comments! We can all learn from each other!
Frugal Feats and Fails Articles
I'm putting it all out on the Internet for everyone to see. Read the articles below to find out what dumb things I did with our money, and some of the good things that helped us save:
Frugal Feats and Fails 1 – Like your applesauce with a little jalapeño flavoring? Me neither. A very disappointing frugal fail.
Frugal Feats and Fails 2 – The kids were sick, and I tried to solve it by spending. 🙁
Frugal Feats and Fails 3 – Made a purchase that might save us money in the long run…maybe.
Frugal Feats and Fails 4 – I thought I needed to buy a poncho. And it lead me down a path of consumer crazy…
Frugal Feats and Fails 5  – I found a frugal lipstick that's way better than the stuff I buy at the department store!
Related Articles
How Being Organized Can Save You Money
20 Smart Ways to Save on Groceries
How Freezer Cooking Saves Us Money Each Week