Use up your leftover ham with one or more of these delicious recipe ideas. Make the most of your leftovers by using up what you have!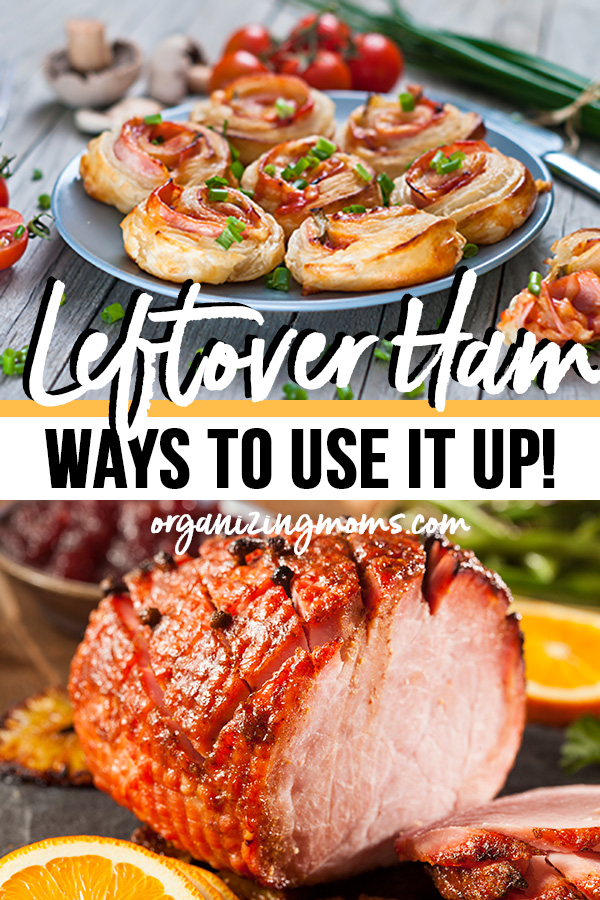 You've had the big meal, cleaned the dishes, put away the table decorations, and now you're left with a ton of leftovers.
What can you do to make the most of them?
This article is full of ideas for using up leftover ham, and it's got a ton of delicious recipes.
It makes me want to cook up an extra ham just so I'll have the leftovers to play with!
You May Also Enjoy:
More Meal Planning Resources for You
FREE 10-Minute Tasks to Help You Declutter & Organize!

Get realistic, easy decluttering & organizing task checklists delivered to your inbox each week when you sign up for the Organizing Moms newsletter. Join over 8,000 moms who want less stress, less mess, and a more organized life!
New to this community? Start here, friend!