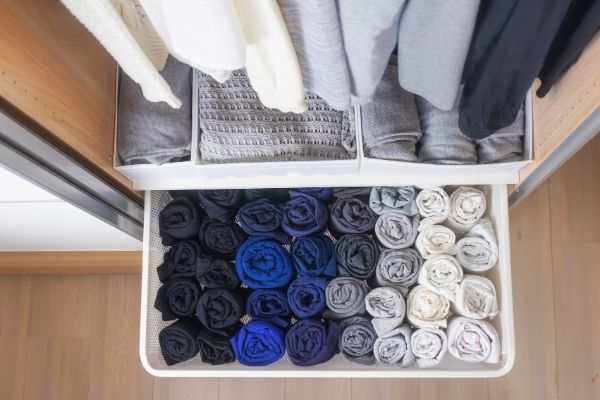 Do you need a little extra decluttering motivation to help keep you on track as you tackle all the extra "stuff" the holidays bring?
Decluttering your home can be stressful.
Getting organized will help you to feel more relaxed in your space, but sometimes it's a challenge to achieve that goal when our homes are filled with clutter and we aren't sure how to begin.
Decluttering Motivation
If you're searching for decluttering motivation to get you started on the journey towards an organized home, then you don't want to miss these practical tips for getting motivated while tackling the clutter in your home.
Why is decluttering so stressful?
Did you know living in a cluttered or messy home actually raises your cortisol levels?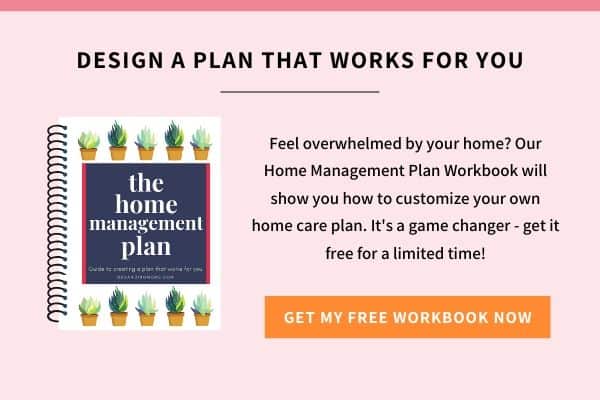 Decluttering your home doesn't just organize your space, it's great for your mental and emotional health.
Clean spaces allow us to relax. We know decluttering is important, but it's easy to get overwhelmed.
Often, I begin with zeal.
Then, I start to lose steam as I realize there are many more areas of my home that need to be decluttered.
That's when it's time for some decluttering motivation.
How will decluttering help me organize my home?
Decluttering is incredibly helpful when you're working to clean and organize your home.
It's much easier to organize your space if you aren't simply shifting clutter from one room to another. Purging excess items you no longer need or want will help free up space for the things you actually want in your space.
Plus, it cuts down on time spent cleaning by a lot!
Practical Decluttering Motivation
The more you declutter, the less you have to keep clean.
So how can you get some practical decluttering motivation?
Keep reading for our favorite tips.
Know Your Reasons Why
It's easy to start feeling overwhelmed and think of reasons to give up on your decluttering mission.
Find some easy decluttering motivation by listing your reasons for getting rid of the clutter. If you're struggling to think of specific reasons to declutter, imagine your dream house.
When visualizing your ideal space, think about all the things that aren't there.
Voila! Instant decluttering motivation.
Related: The Best Decluttering Quotes for Instant Motivation
Have A Plan For Decluttering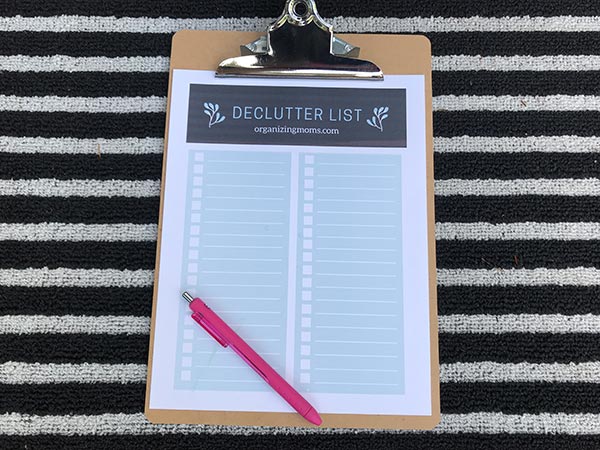 Don't just think of all the places that you need to declutter in your home.
Instead, focus on decluttering goals.
Begin with small manageable goals and work your way up to big organization goals.
You'll be surprised how quickly your progress will add up!
Related: How to Make a Decluttering List You'll Actually Use
Schedule Time to Declutter
Make decluttering your home a regular part of your routine.
When decluttering is a habit, it's easier to begin and less overwhelming to think about tackling day to day clutter.
Consistency Is Important
It's more important to declutter every day, than it is to finish lots of decluttering jobs in a single day.
When it comes to decluttering motivation, slow and steady wins the race.
Start with Quick and Easy
One easy way to find decluttering motivation is to begin with a task that is quick and easy to do.
Checking more manageable decluttering jobs off your list will help motivate you to tackle the really big decluttering projects.
Read: Easy 5-Minute Decluttering Tips
Make It Fun!
Create small rewards for yourself as you work to declutter your home.
This will give you something to look forward to and that's incredibly motivating. Another fun idea? Get some extra decluttering motivation by tracking your progress.
If you're a person who loves crossing items off lists or coloring in a chart, this is definitely going to be an easy decluttering motivation tool for you. Grab the free decluttering tracker in this article and get started today!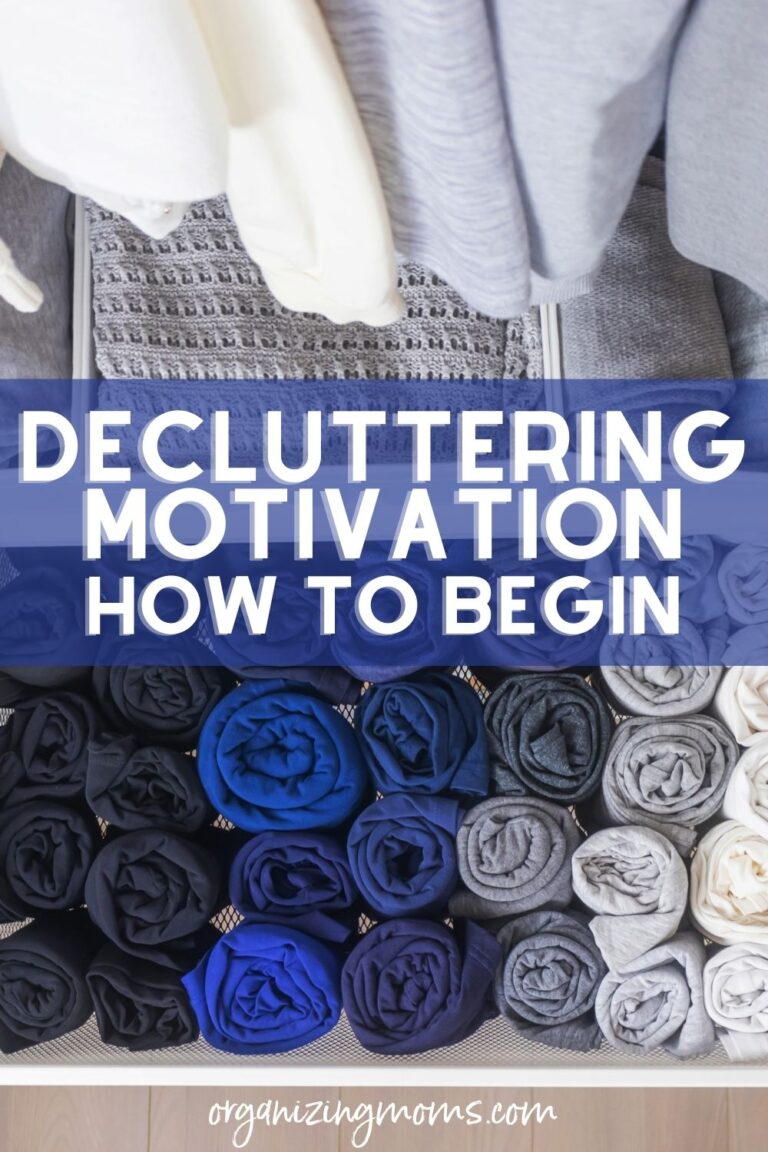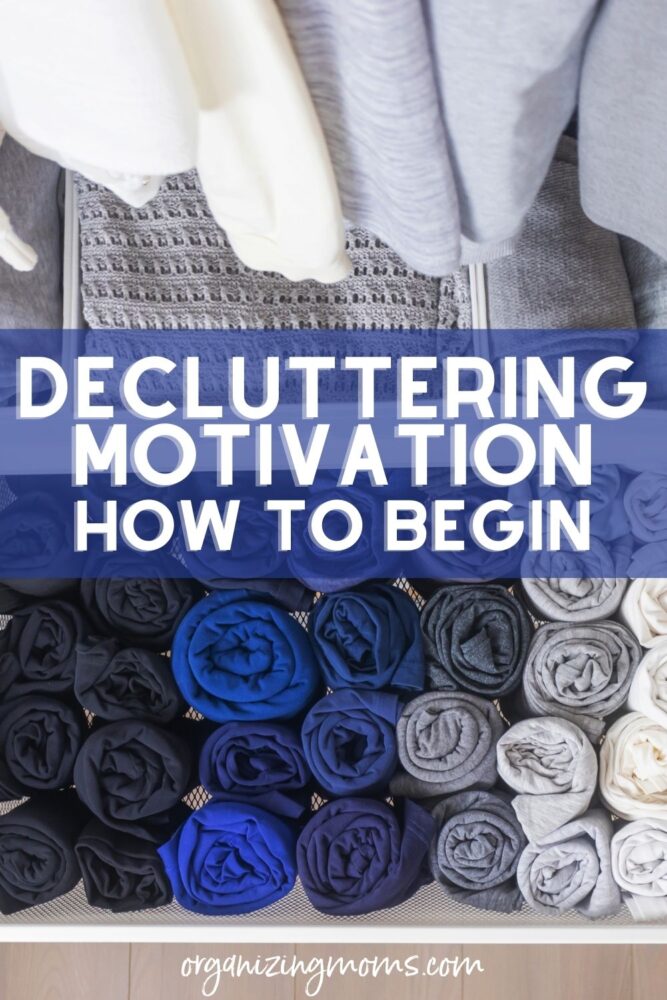 New to this community? Start here, friend!