Do you love looking at pictures of organized spaces? Images of how people organize their stuff can be so inspiring – even when it's not all that realistic! It's just fun to look at how different people manage their belongings.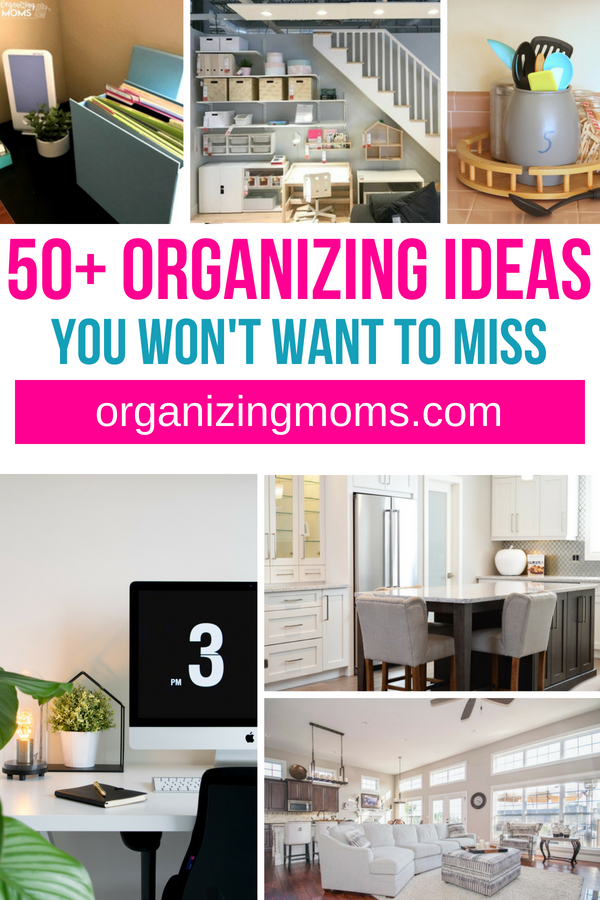 Recently I noticed that I'm way more motivated to declutter and organize after I've found some ideas on Pinterest that are similar to our space. Even if you don't use someone else's method exactly, seeing how someone else organized a space can spark your creativity and give you great ideas.

So…to give you some organization inspiration, here are 50+ organizing ideas:
50+ Organizing Ideas You Won't Want to Miss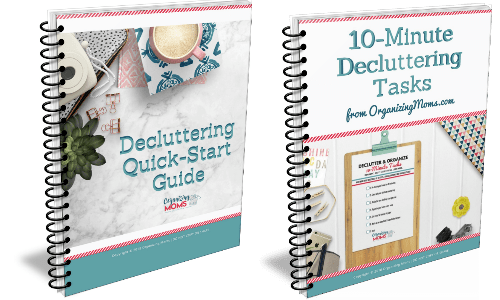 Need to declutter first? The Decluttering Quick Start Guide will get you started with simple, easy-to-follow steps that will help you build decluttering momentum. For a limited time, the guide is on discounted 75% – discover more here.
FREE 10-Minute Tasks to Help You Declutter & Organize!

Get realistic, easy decluttering & organizing task checklists delivered to your inbox each week when you sign up for the Organizing Moms newsletter. Join over 8,000 moms who want less stress, less mess, and a more organized life!
New to this community? Start here, friend!