Wow!! November sure did fly by fast. The Christmas season is right around the corner, and lots of us are gearing up for the holidays.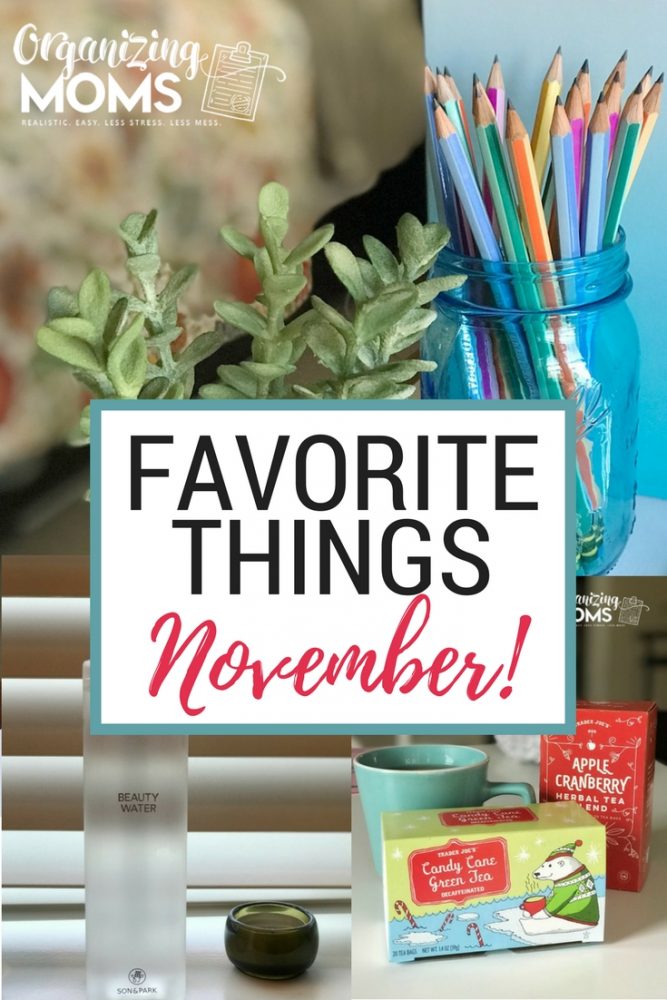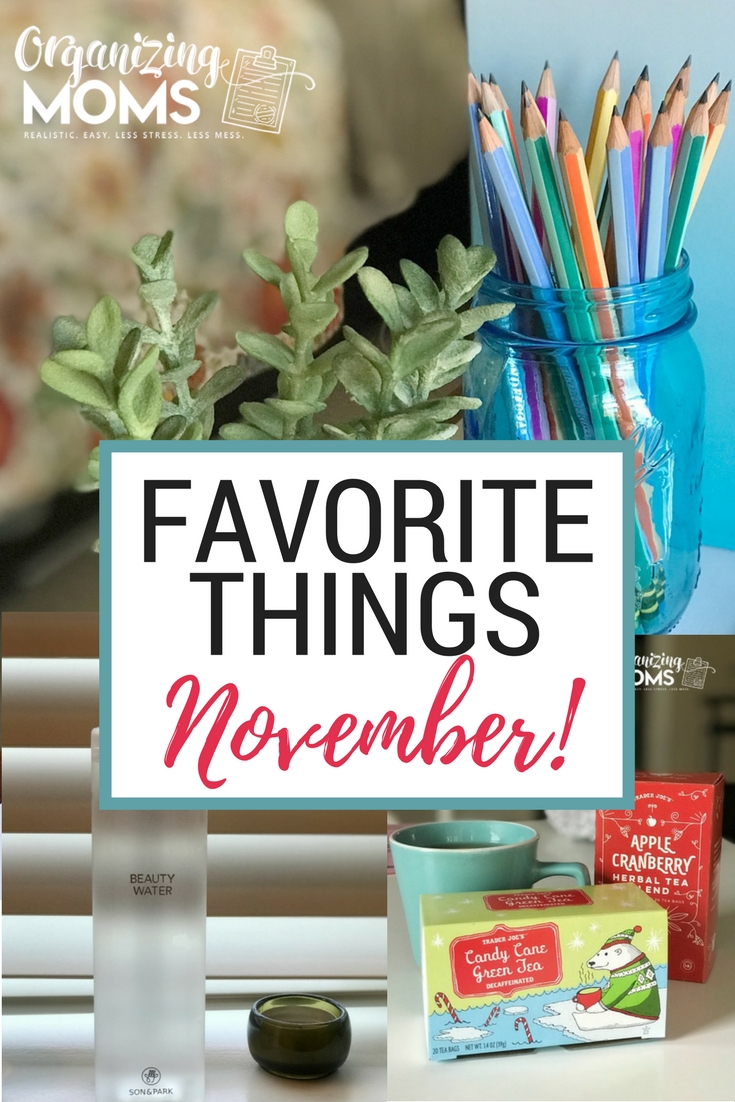 Even though November went by quickly, it was filled with fun events, memories, and things!
I'm always curious to see what things other people like, and what products they use, so I thought I'd share what's working for me lately.
Favorite Things for November
Julia Child's White Sandwich Bread Recipe
My sweet neighbor gave me a loaf of bread that she made, and it was eaten within 15 minutes of being in our house! Luckily, she was willing to help me try to make the same bread recipe on my own, and it worked out great.
It really tastes like sandwich bread that you'd buy from the store, but better.
Usually when I try to make bread, I can use it for things like garlic bread, but it's always been too dense for sandwiches.
But this recipe worked out perfectly. If you have a stand mixer, making it is super easy. It can also be made by hand too (or with a dough attachment in a blender, which is what I tried the first time and don't recommend!).

Fun Teas from Trader Joe's
I'm always on the lookout for new teas to try out. The cold, damp weather we've had lately makes me want to carry around a warm drink with me all the time. Unfortunately, my heart is not happy when I drink coffee all day long.
Trader Joe's has a few new seasonal teas that will get you in the holiday spirit. The Apple Cranberry tea is fruity, but it also warms you up. The Candy Cane Green Tea is minty, and it gives you a little pick-me-up, even though it's decaffeinated.
You can pick up both of these teas for $2-$4 a box at Trader Joe's.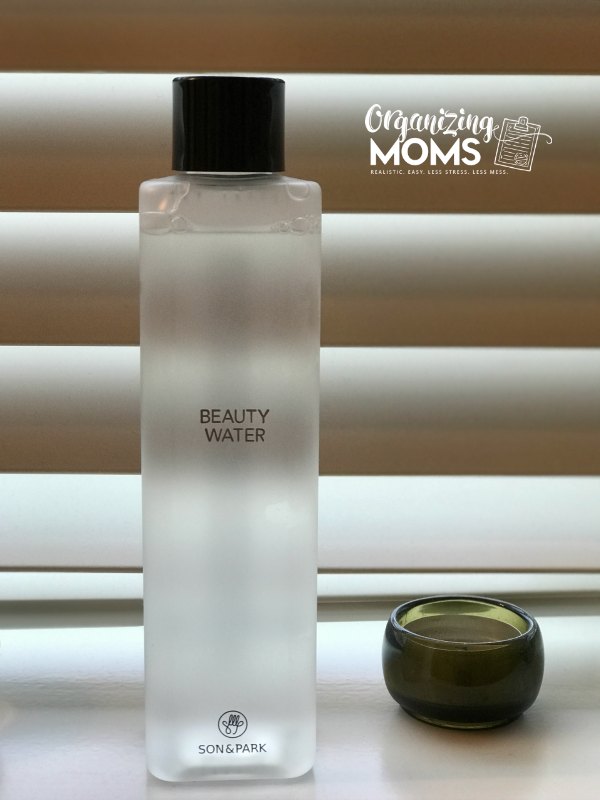 Beauty Water
I know, I know. Beauty Water sounds a whole lot like snake oil, but I've been on an inexpensive Korean skincare beauty products kick lately, and I tried this out on a whim.
I'm really glad I did!
Beauty Water is a toner, but it's nothing like the toners we used to use when we were teenagers (anyone else remember going through lots of bottles of Sea Breeze?).
Beauty Water is a hydrating toner that gets rid of all the stuff that's still left behind after you wash your face.
I like it because it doesn't leave my skin dry, yet it still has a little bit of that tingly toner feeling that makes you feel like your face is super clean.
Supposedly it also exfoliates and primes your face so that your moisturizer absorbs more into your skin after you use it. I'm not sure if that's true, but I do like the fresh scent of the Beauty Water.
This is definitely a treat-yourself indulgence, but it would also make a great gift for the glamour girls in your life! 😉
Portrait Mode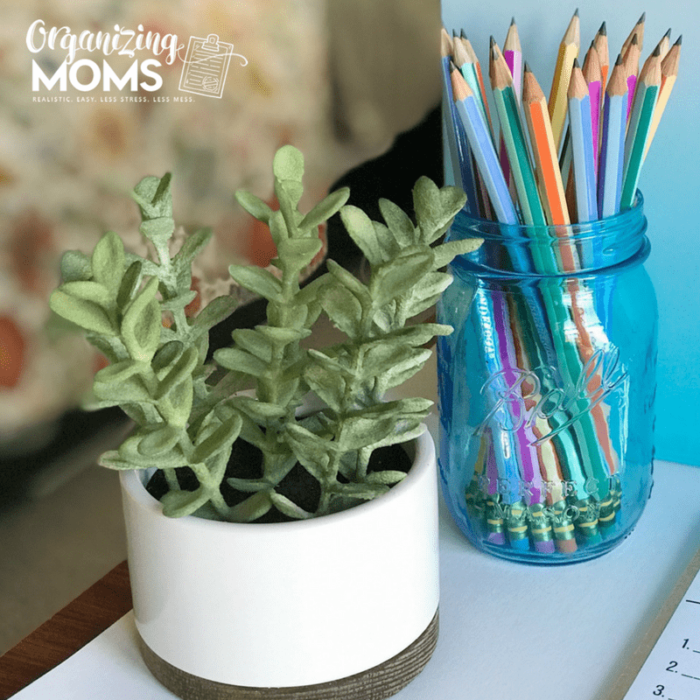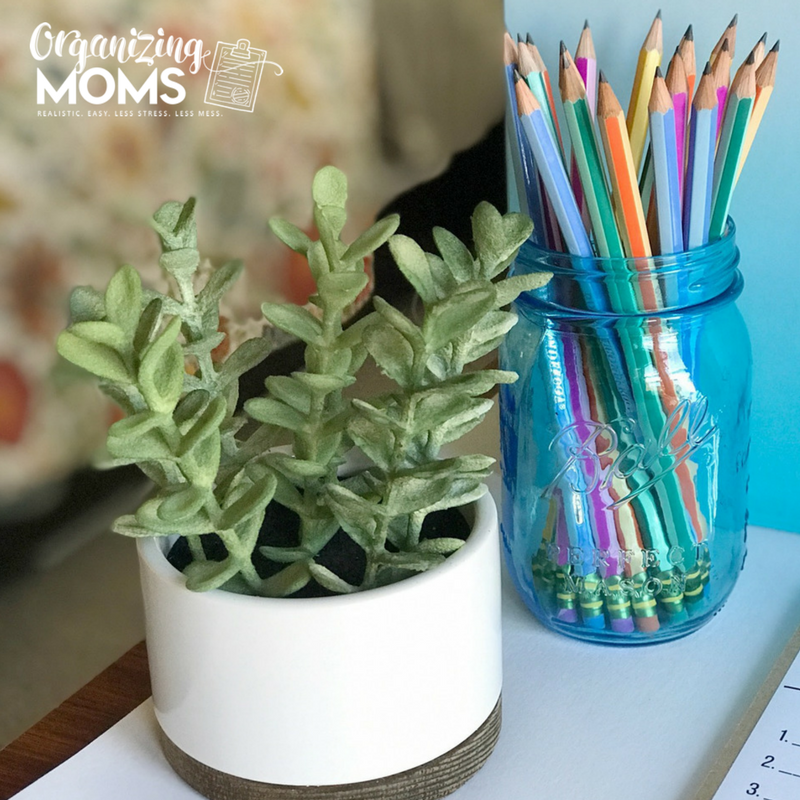 This month my old phone decided to go on strike, and then it started to self destruct. I decided to invest in a new phone before my old phone completely died out.
After consulting with my sister and my mom, I decided to get an iPhone with portrait mode in the camera settings. Portrait Mode focuses in on your subject, and kind of blurs out everything in the background.
I've been using it to take pictures for Organizing Moms (like the one above), but it also takes really nice pictures of our kiddos.
The phone I have is an iPhone 7 Plus, but I do believe there are other iPhone models that feature portrait mode too.
Ticonderoga Striped Pencils
The boys use Ticonderoga pencils at school, so I picked up a few extra packs to have around the house for when they're doing homework.
These striped Ticonderogas are really cute, and they seem to break less than the other pencils we have.
They'd make a nice stocking stuffer or teacher gift!
---
How about you? Do you have any favorite things you'd like to share? Please tell us about them in the comments!
FREE 10-Minute Tasks to Help You Declutter & Organize!

Get realistic, easy decluttering & organizing task checklists delivered to your inbox each week when you sign up for the Organizing Moms newsletter. Join over 7,000 moms who want less stress, less mess, and a more organized life!
New to this community? Start here, friend!