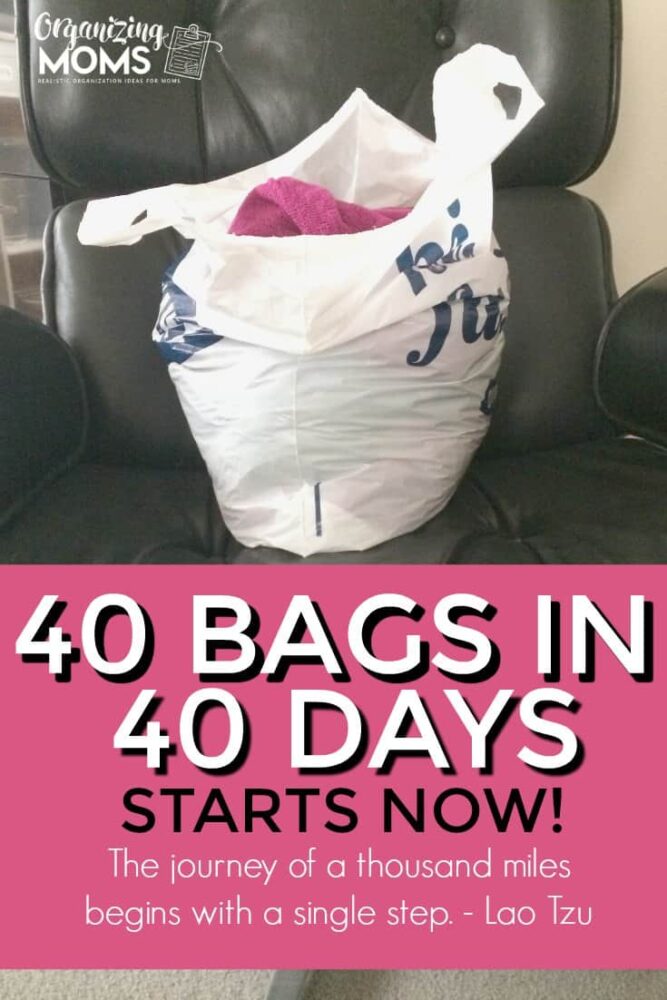 Quote of the Week: The journey of a thousand miles begins with a single step. – Lao Tzu
Hello friends!
If you've been wanting to declutter your home, now's the time to do it! During Lent, I'm doing the 40 Bags in 40 Days challenge, and I'm doing a serious declutter of our home. This challenge has been around for years, but I've never felt like I was quite up to it. This year, I'm going to give it a go!
Want to join me? Check below for details about the challenge, and the Organizing Moms Community group. We're all working through the challenge together, and I'd love it if you'd join us!
Now, onto the organizing inspiration!
❤ Katie
Saving Money With an Instant Pot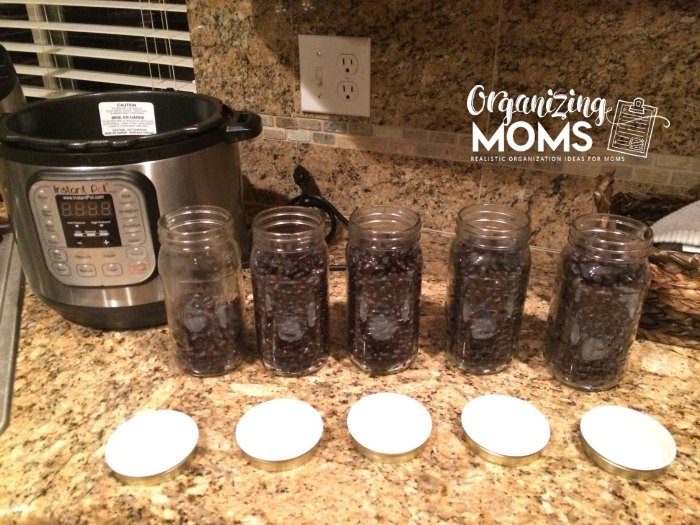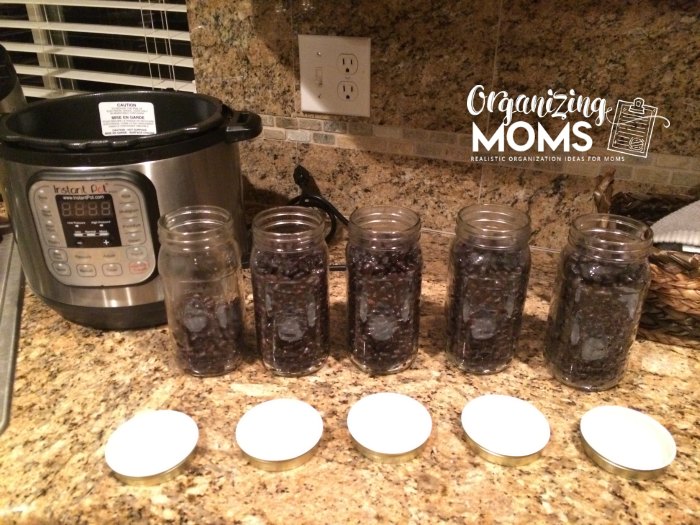 It's been a while since we bought our Instant Pot, but it's probably already paid for itself by making cooking at home so much easier (and keeping me away from the drive-thrus!).
One way we use the Instant Pot to save money is by using it to cook dried black beans.
This week I spent $1.75 on dried black beans from the bulk bins at our grocery store. I brought them home, cooked them in the Instant Pot, and ended up with 4.5 big jars full of cooked black beans!
I use leftover jars from canned peaches we buy at Costco for storage. After cooking the beans, I let them cool in the jars in our fridge over night. Then, I can freeze them right in the jars!
I like using the jars because they have measurement marks on the side of the jar, and I don't have to worry about plastic leaching into the food while it's still hot.
This method isn't for everyone, but I thought I'd share! We go through a lot of black beans in our house, so this method is a real money saver!
If you'd like more money saving recipes, you can download my free Electric Pressure Cooker Cheat Sheet here. It includes the black bean recipe!
40 Bags in 40 Days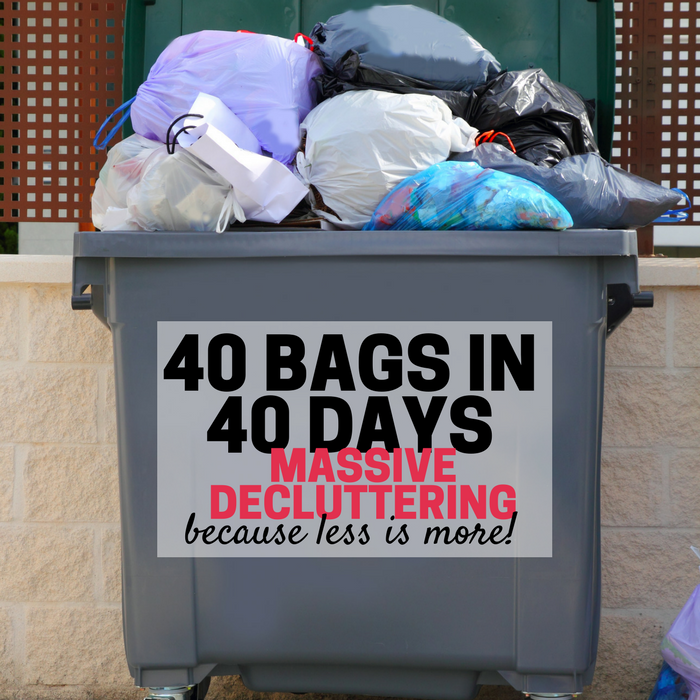 Learn all about the 40 Bags in 40 Days challenge and our community Facebook group here: 40 Bags in 40 Days Challenge.
Invite Your Friends!
If you're doing the 40 Bags in 40 Days Challenge, feel free to invite your friends to join us! You can share this post on your FB page, and even tag people if you'd like. The more the merrier!
Free/cheap Kindle Books That Look Promising
How to Manage Your Home Without Losing Your Mind – on sale March 1 & 2!
Organization: Organize Your Home in 7 Days
*Kindle book prices change super-fast, so grab them while you can. Don't have a Kindle? You can download the Kindle app for your other devices and read Kindle books that way.*
Prefer audiobooks? Try Audible and Get Two Free Audiobooks
. They're great for listening on the go!
How to Build a Decluttering Habit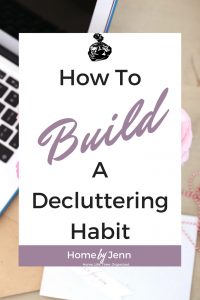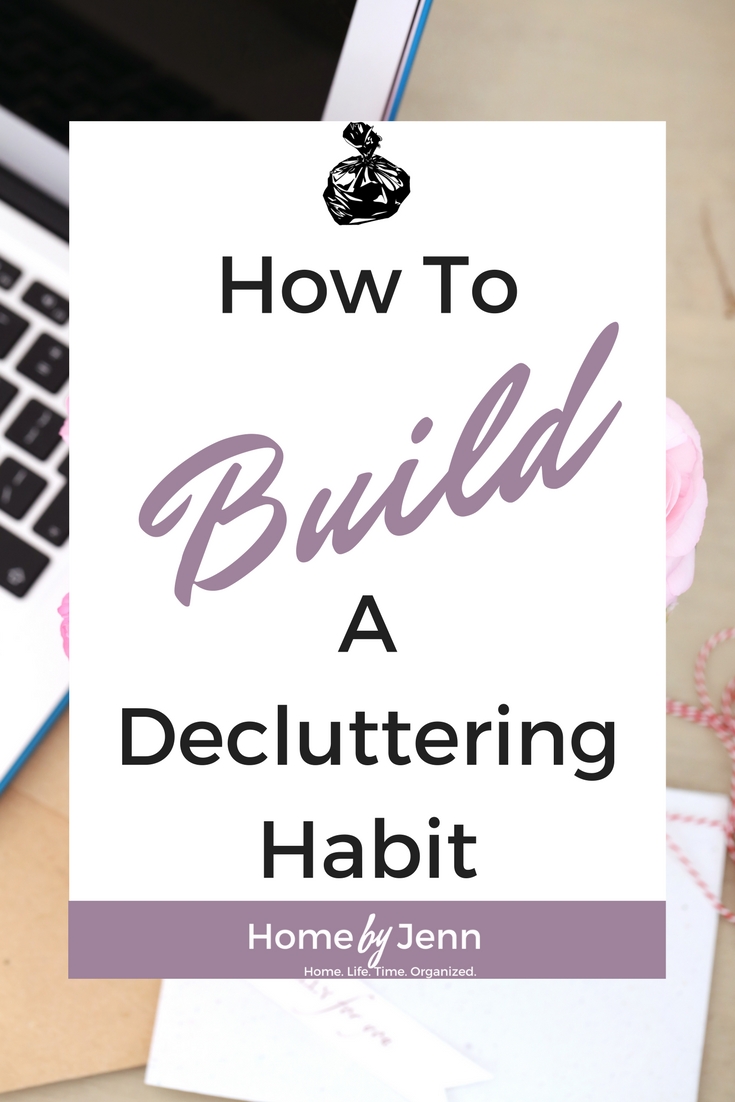 This week I did a guest post over on Home By Jenn about How to Build a Decluttering Habit. You can check it out here.
Be the Mom With a Plan!
Want to be more productive and organized this month? It's easy with our free Daily Planning Sheets for December.
Get it now by opting in to have our December 2017 Daily Planning Sheets printables sent straight to your inbox!
New to this community? Start here, friend!