See what a difference a good cordless vacuum and carpet cleaner can make! Simplify your cleaning with these Hoover floor cleaners. Review of Hoover PowerDash Pet Compact Carpet Cleaner and ONEPWR FloorMate Jet Cordless Hard Floor Cleaner Kit.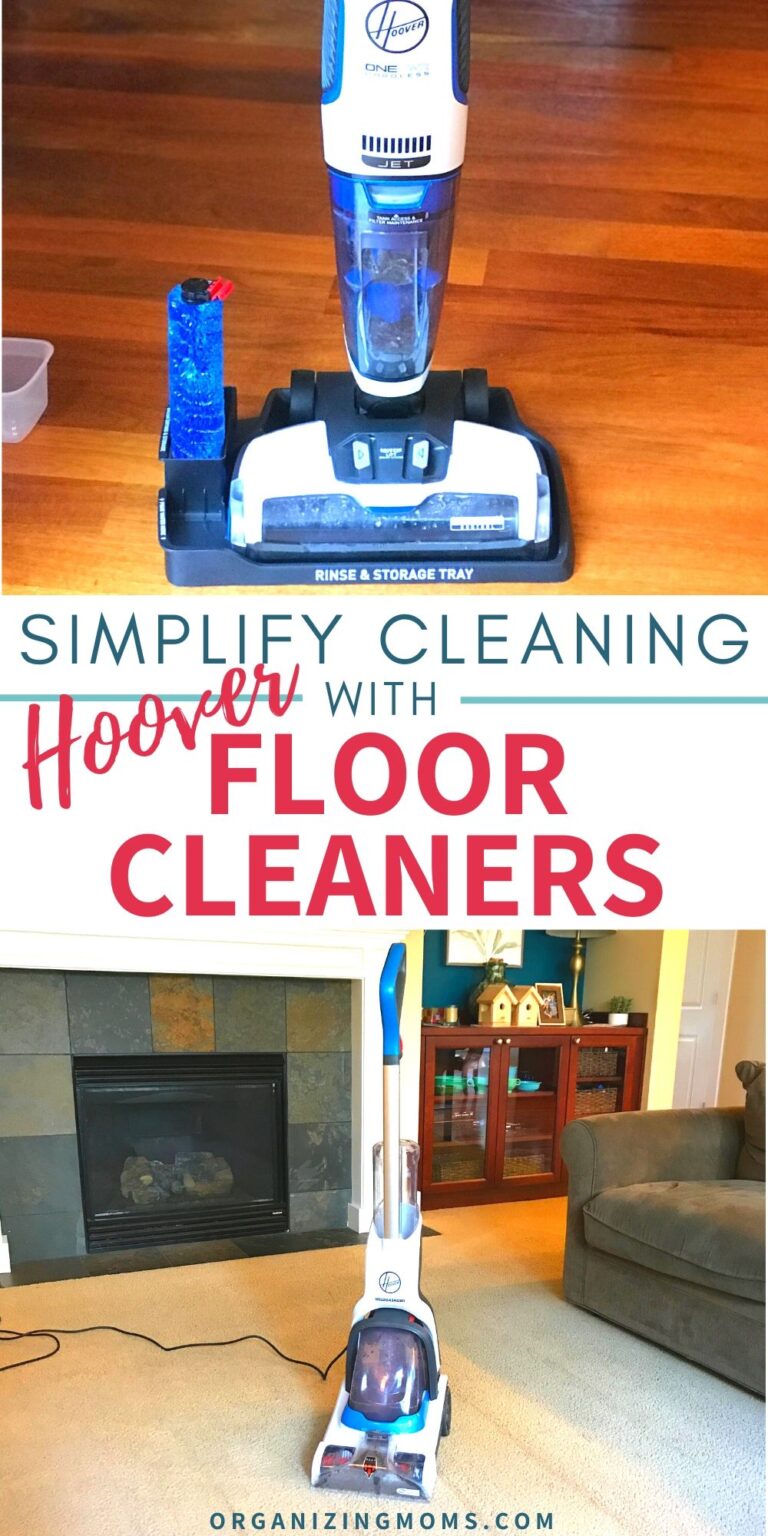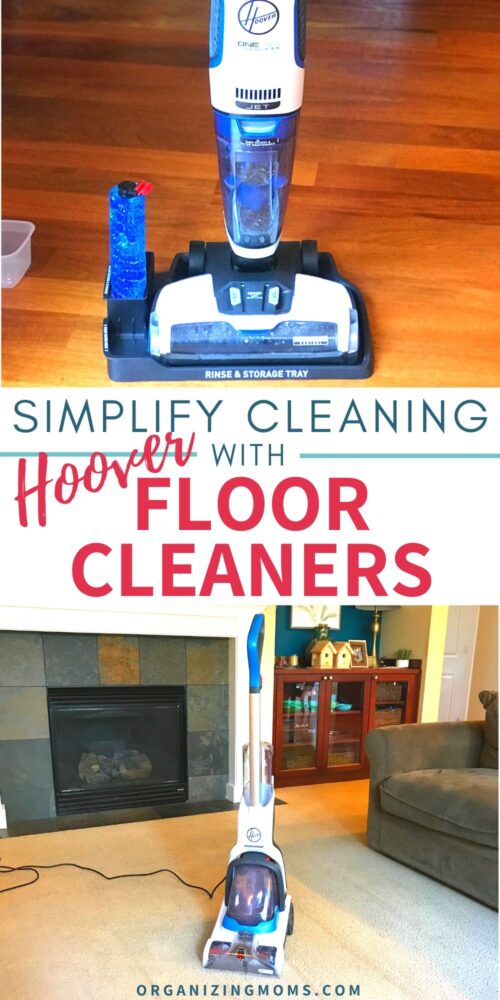 I cannot wait to share this sponsored post with you. When Hoover asked me to share about their new floor cleaners as part of their spring cleaning campaign, I was so excited because I knew that you would love it! Thanks to Hoover for sending me the floor cleaners to review. ❤️
Lately, the carpets and floors in our house have been filthy.
Even more so than usual.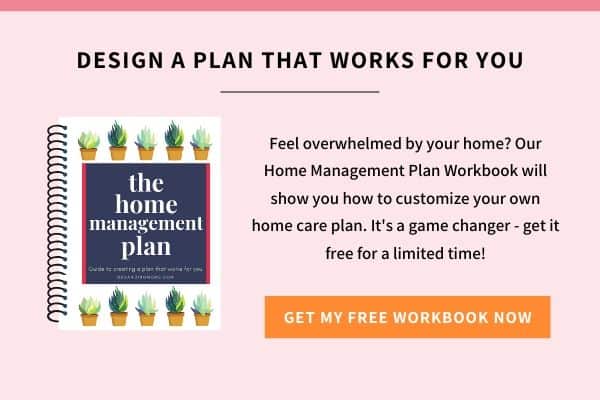 With the kids home from school, we're spending a lot more time in the backyard, and that means we're tracking in a lot more.
Our backyard is surrounded by evergreen trees, so I'm always finding little needles in the carpets, on our hardwood floors, and even on our furniture.
And since we've been playing in the yard, even when it's raining a little bit, I've also been finding lots of muddy footprints throughout the house.
We try to take our shoes off before coming into the house, but sometimes the dirt and pine needles just find their way in the house anyway.
I had pretty much resigned myself to accepting that this was just going to be a messy floors season of life for us, when Hoover offered to let me try out a couple of their new floor cleaning devices.
As a busy mom with two sons, and a whole lot of mud and gunk getting tracked in to our house, I was thrilled to potentially find an easy solution to getting our floors clean.
Hoover Floor Cleaners We Tested
Hoover sent us two floor cleaners to try out and review on Organizing Moms. The opinions shared about the devices are my own.
The floor cleaners I tested:
Hoover also offered to give away one of the floor cleaners I reviewed to one of my readers.
See the bottom of this post for more information on how to enter the giveaway!
PowerDash Pet Compact Carpet Cleaner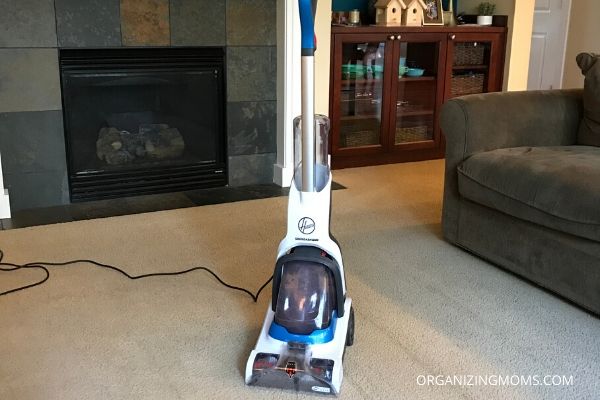 I had been toying around with the idea of buying a carpet cleaner for a while.
We've rented carpet cleaners before, and while we liked the results, the process of renting something, getting it home, figuring out how to use it, and stressing about getting it back on time just wasn't worth it.
And you could definitely tell by looking at our carpets that we'd been procrastinating.
I was worried that this carpet cleaner would be complicated and tricky to use, but I was wrong.
This little carpet cleaner is about as straightforward and effective as you can get.
Plus, it's lightweight and compact – it was super easy for me to move it around and get it all set up.
See the video demonstration below:
All I had to do was fill the clean water tank with warm water and a small amount of solution (they give you a starter bottle of solution with your new carpet cleaner), and it was ready to go.
Note: this is not a traditional vacuum cleaner. You actually have to vacuum your floors before using the carpet cleaner so it can properly do its job.
I cleaned our family room carpet in less than 20 minutes, and our carpet was dry within an hour.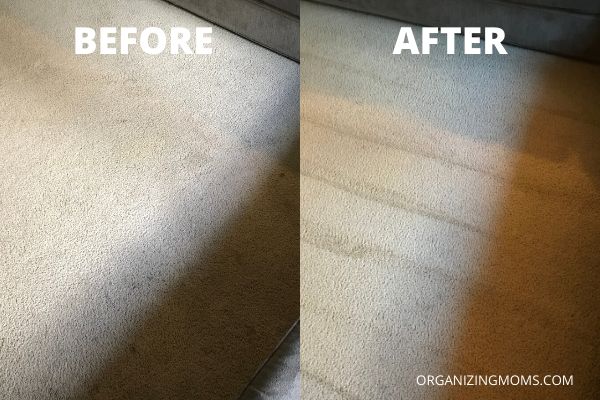 And it looked SO MUCH BETTER after the quick cleaning.
I'm definitely going to add "run carpet cleaner" to my regular cleaning tasks.
It's actually really satisfying to see the super clean carpets, and the super disgusting dirty water container after you're done.
Cleaning the dirty water container and nozzle was just a matter of rinsing them out in the sink and doing a little bit of cleaning with a wet washcloth.
The device also comes with a tool for combing the brushroll bristles to remove hair and debris.
ONEPWR FloorMate Jet Cordless Hardfloor Cleaner Kit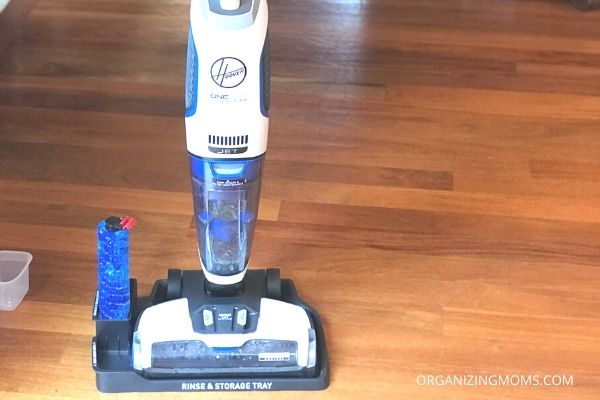 We need to sweep our hardwood floors at least one or two times every day to keep up with everything that ends up getting tracked in to our house.
So, I decided to use the ONEPWR FloorMate Jet Cordless Hardfloor Cleaner to clean the floors right around our back door. This is where we have the messiest foot traffic coming in to the house.
This hardfloor cleaner comes with two lithium batteries that you need to charge before you can use the device.
It's nice that it comes with two batteries – that way you have a backup battery ready to go if your first one runs out of juice.
But for my trial run of the hardfloor cleaner, one battery was enough.
Like the carpet cleaner, I just needed to put clean water and a small amount of solution in the solution tank before beginning.
Then, I inserted one of the fully-charged lithium batteries into the device, and it was ready to go.
I started out by vacuuming up the little pine needles, crumbs, and debris on the floor. Then, I used the trigger to spray solution on the floor to actually clean it.
See the video demonstration below:
So, instead of sweeping our whole floor, and then coming back later to mop it clean, this device allowed me to do all of my sweeping and cleaning at once.
It's a huge time saver!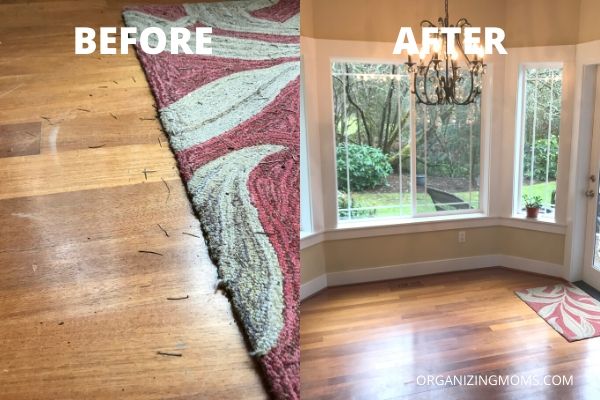 The ONEPWR FloorMate Jet Cordless Hardfloor Cleaner comes with two types of brushrolls. One is a multi-purpose brushroll, and one is a gentle brushroll.
I used the multi-purpose brushroll, because I also wanted to clean the rug we have right by our backdoor while I was cleaning the hardwood floors.
I love that I could use this device to clean up spills in the kitchen too, and not have to worry about the device coming in contact with something wet on the floor.
This cleaner also comes with a rinse and storage tray you can use after you're done cleaning your floors. You can clean the brushes right in the tray, and then leave it there to dry.
The Hoover ONEPWR Line
Cleaning has no season! Hoover has a wide range of tools to simplify your cleaning routine all year round.
The Hoover ONEPWR line of cordless tools can help you clean almost every area of your home.
The line includes 9 cordless products that use the same rechargeable lithium ion batteries.
Each device comes with two batteries, so if you run out of power while you're cleaning, you always have a backup. (Most people will use more than one ONEPWR battery to complete their cleaning routine).
The best thing about Hoover's ONEPWR line? All of these devices are cordless and easy to maneuver.
Where to Find Hoover Floor Cleaners
Hoover products are available at www.Hoover.com, on Amazon, and select retailers nationwide.
Giveaway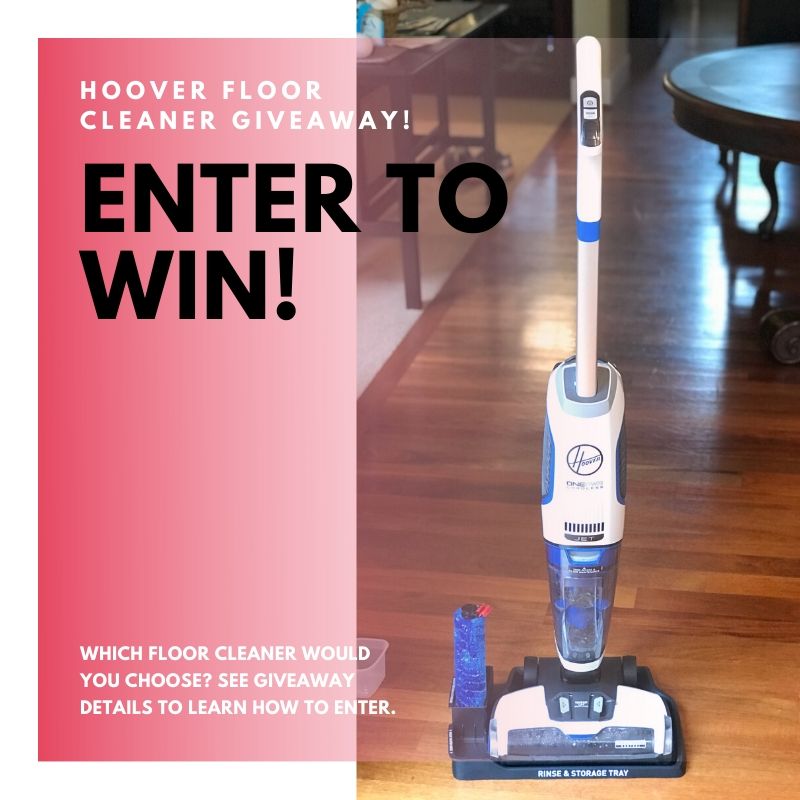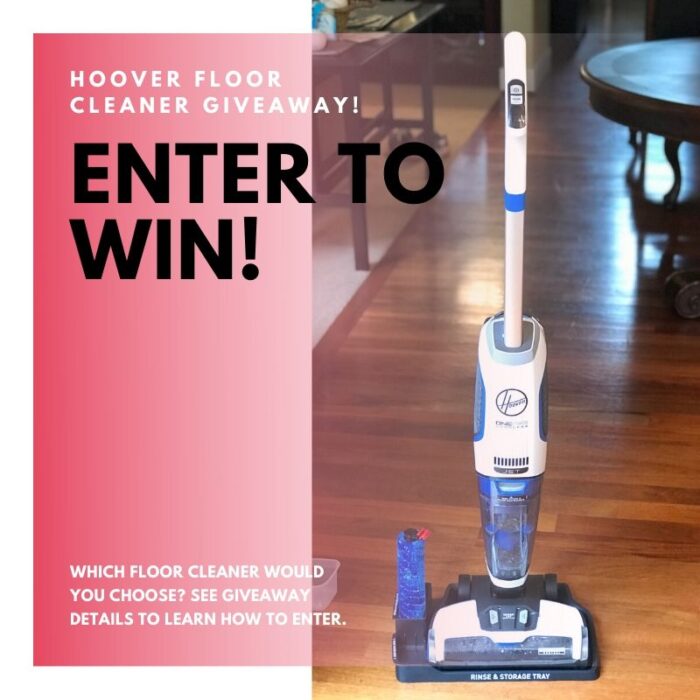 Hoover has generously offered to give away a choice of one of the two floor cleaners I reviewed in this article to an Organizing Moms reader.
How to enter:
Follow @Hoover on Instagram, and @organizingmoms on Instagram .
In the comments of the giveaway post tell me about which device you'd choose to win and why. Choose between these two floor cleaners:

Hoover PowerDash Pet Compact Carpet Cleaner
ONEPWR FloorMate Jet Cordless Hardfloor Cleaner Kit

For additional entries tag a friend in a separate comment.
The winner will receive their choice of one of the two floor cleaners mentioned above, and will be notified via Instagram direct message.
Giveaway rules
This giveaway is sponsored by @Hoover. This giveaway is in no way sponsored or endorsed by Facebook, Instagram or any of its affiliates.
To be eligible to win, you must live in the USA and you must follow @Hoover and @organizingmoms on Instagram.
Giveaway will close Monday, April 13, 2020 at 6:00PM PST. Winner will be chosen at random and announced Tuesday, April 14th!
Good luck!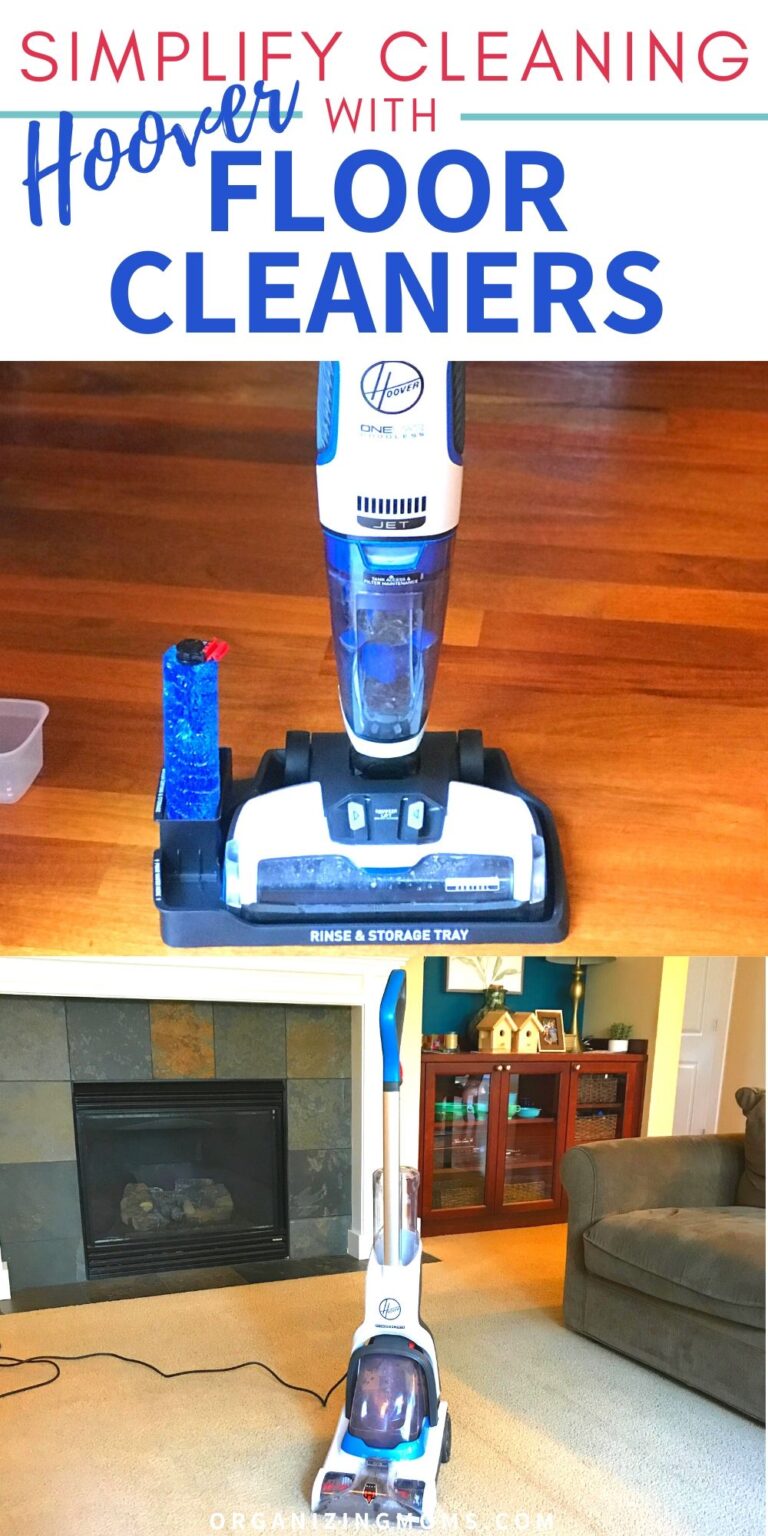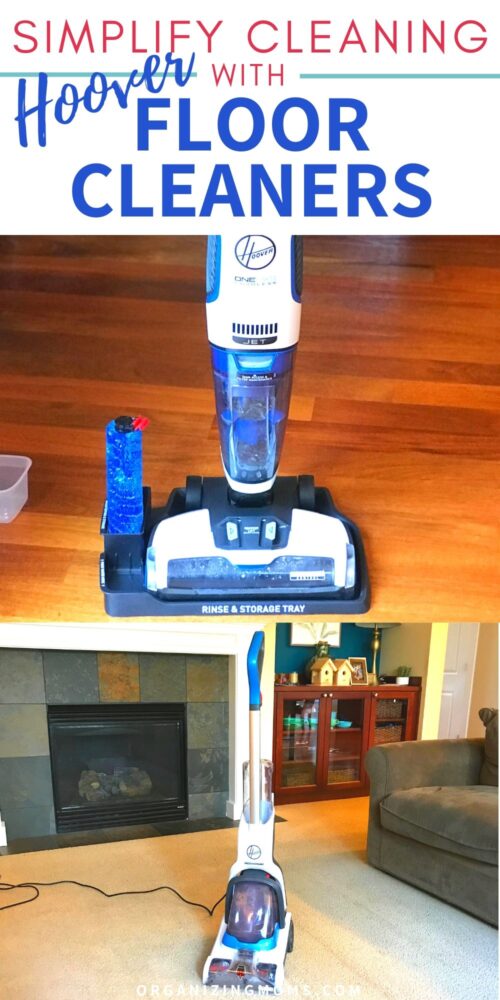 New to this community? Start here, friend!