How to get ready for your best summer vacation yet. Plan ahead for a great summer, and really enjoy the time off school.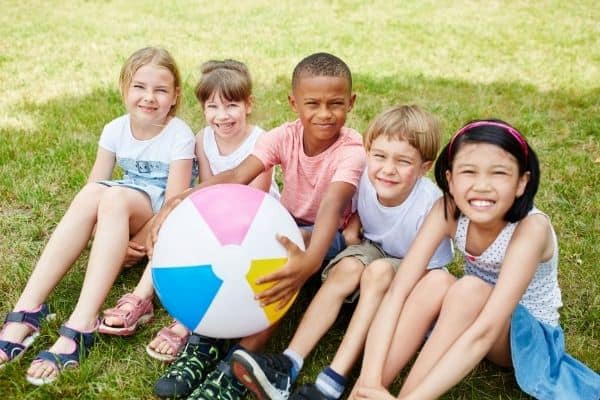 With summer just around the corner, a lot of us are dreaming of all of the great things we'd like to do during the summer break.
Days at the pool, family travel, and sleeping in are just a few weeks away.
After months of not being able to go outside, it's nice to enjoy the spring weather, and imagine what the summer months will be like.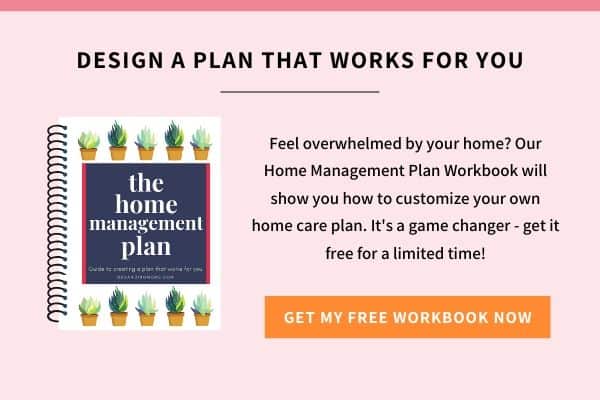 I know that I have so many ideas for things we could do this summer, that it's going to be almost impossible to fit them all in.
It's important to prioritize the things you definitely want to do this summer so they don't get pushed back until next year.
How to Plan Ahead for a Great Summer
Start a running list of all of the things you'd like to do this summer. As you think of new things you'd like to do, add them to the list.
Set up a calendar for the summer months. Fill it in with all of the activities you already have planned (weddings, vacations, visits from friends and family). This will help you see when you have pockets of time available for other things on your summer to-do list.
Have a family meeting to talk about the summer schedule and confirm what everyone's obligations are for the summer. If applicable, you can work on the next step at your family meeting too…
Plan activities from your list around the activities you already have scheduled. We are going to a wedding a few hours away, so we're planning on visiting a zoo in that area that we've wanted to see. This will help us cut down on driving and save us time. Don't forget to schedule things like doctor appointments if you typically have checkups during the summer.
Fill in your calendar with activities, but don't over-schedule. You want to get to the most important activities, but you don't want to feel like you're running ragged on mandatory fun all summer long.
Plan a loose schedule for a typical summer day. How do you want your regular days to go? Some families go to the local pool almost every day. Others plan a weekly visit to the library during the summers. What kind of a daily schedule would you like to have for your family?
Take some time to attend to the details. Sign up for the summer reading program at your library. Get a pool pass. Reserve a hotel room for your trip. Get all of the details taken care of so you can enjoy your summer.
Get your summer supplies ready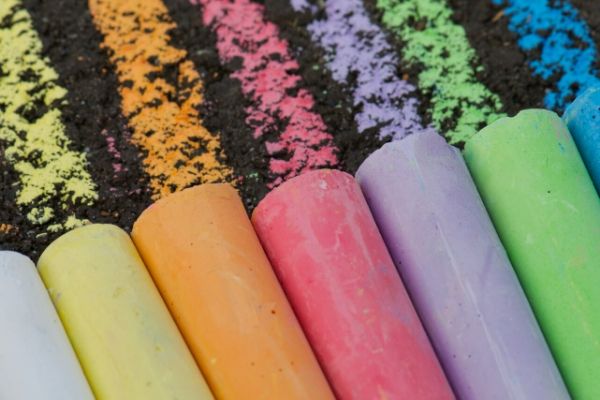 Here are some things you might want to do now, so you don't have to worry about them this summer:
Fill the sandbox
Put air in bike tires
Check on your kiddie pool. Does it need to be patched or cleaned?
Find the outdoor toys
Clean off outdoor furniture
Stock up on bug spray and sunscreen
Get out swimsuits and sandals. Check to see if they still fit!
Purchase sidewalk chalk and bubbles.
Do Kids Need Structure in Summer?
When we think of June, July, and August, we think of free time!
The kids are out of school, and our work schedules are sometimes a little more flexible.
Everyone looks forward to enjoying a more-relaxed routine, but after a few days, the lack of routine can start to feel stressful for families.
If your children are used to more structure and routine during the school year, it can be helpful to create a loose structure for your days at home too.
How Do You Make a Summer Schedule?
Depending on what types of activities you have planned for the summer, you can create a summer schedule based on "theme days."
This helps kids and parents know what to expect on each of the days of the week, and gives everyone something to look forward to!
You can create your own theme days based on what you want to do, but here are some ideas for inspiration:
Mondays: Visit the library and participate in their summer program
Tuesdays: Bike ride to the community pool for a swim
Wednesdays: Picnic at the park
Thursdays: Board games and puzzles
Fridays: Sprinklers and slides in the backyard
If you already have a basic routine for weekends in place during the school year, you can stick with them during the summer.
This will help make the transition back to school in the fall a little easier, and it will be less for you to have to plan.
Daily Summer Routines
Having a basic daily routine for the summer will make the summer months go by much more smoothly.
Your routine doesn't have to be rigid, but if you can do things in about the same order each day, that will take a lot of the stress out of daily life at home.
Here are some activities could include as part of your daily routine:
Quiet time/nap time (a must for kids of all ages!)
Reading time
Screen time
Free time outside
Playtime with toys
Study/learning time for older kids
It helps me to create routines scheduled around our meals.
For example, in the summers we often have quiet time right after lunch.
We have screen time right before dinner.
We have free time outside in the mornings right after breakfast before it gets too hot.
Using meal times as an anchor to build routines around helps kids and adults know what to expect next.
Of course, you can always switch things up if you want to do something different, or if you have an activity planned.
Summer Reading Programs
According to a recent report from Scholastic, "the loss of academic skills that occurs when school is not in session and which is attributed largely to the lack of reading."
The summer months have a huge impact on children's literacy skills.
It's important for children to keep reading during the summer.
Almost all libraries will have some kind of a summer reading program for kids and adults.
Make sure you take advantage of these free resources.
Summer Camps and Programs
Many schools and camps offer summer learning programs for children.
Some of the summer courses are expensive, while others are low-cost or free!
Check with your child's school, your local park district, and other local youth programs to see what they have available for children in the summer.
Summer Activities for Teens
Teenagers are often too old for traditional summer learning programs, but they can still be participants in summer school courses.
Schools and colleges will often distribute a summer reading list for students to work on for the upcoming school year.
Summer is a great time for high schoolers to work on their college admissions applications, and gain experience through summer internships.
Even students in the middle grades can do enrichment lessons and activities that will help them in the upcoming school year.
Ask your child's teachers for recommendations for resources!
Create a Home Management Plan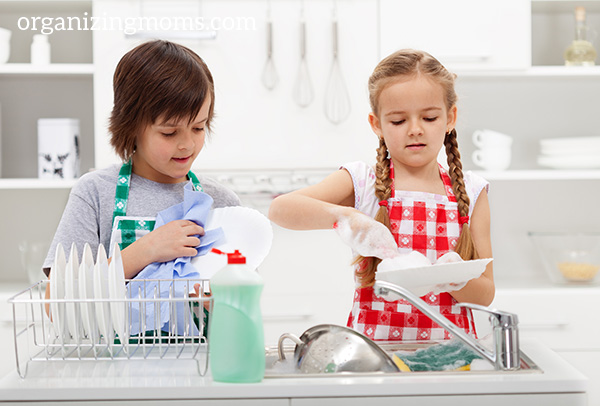 Summer is the perfect time to teach kids about home management.
It's likely that children won't learn about chores, routines, or meal planning in school.
Take advantage of the extra time at home to build a home management routine, and have your kids contribute.
It's a nice way to build family teamwork skills, and it boosts everyone's self-confidence.
Grab the free home management plan workbook below and get started!
Summer will be here before we know it. Let's plan on making it great!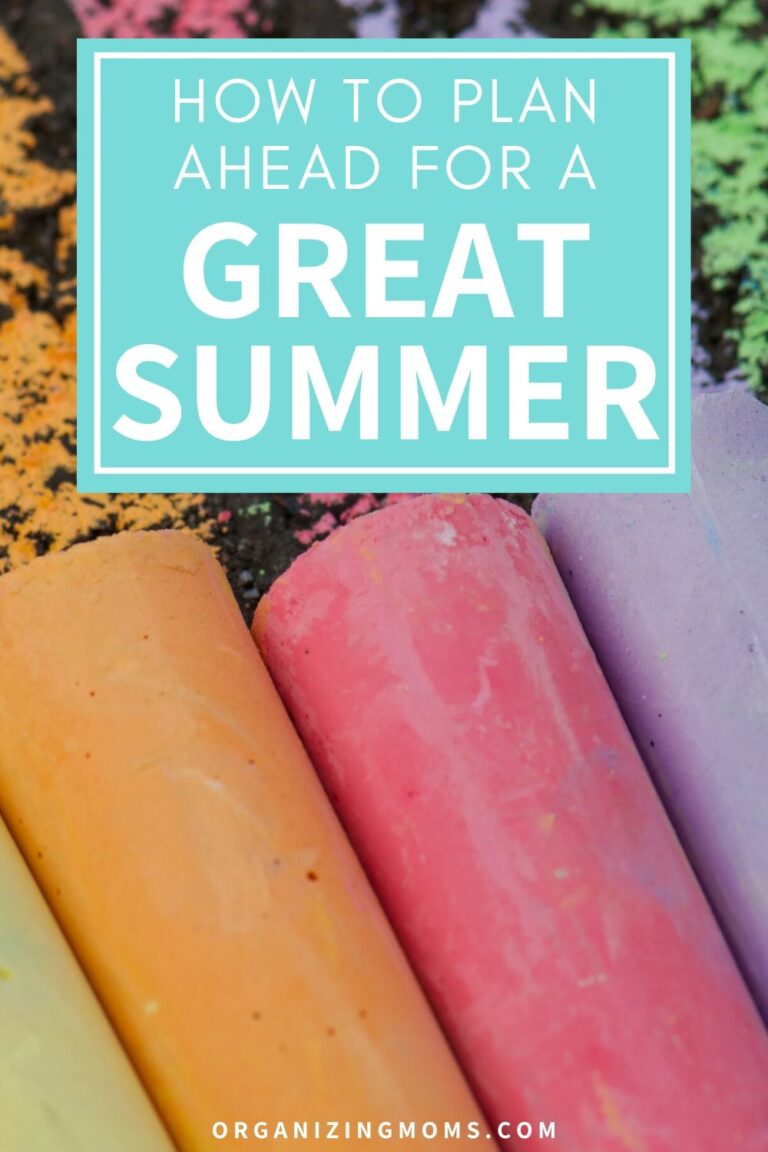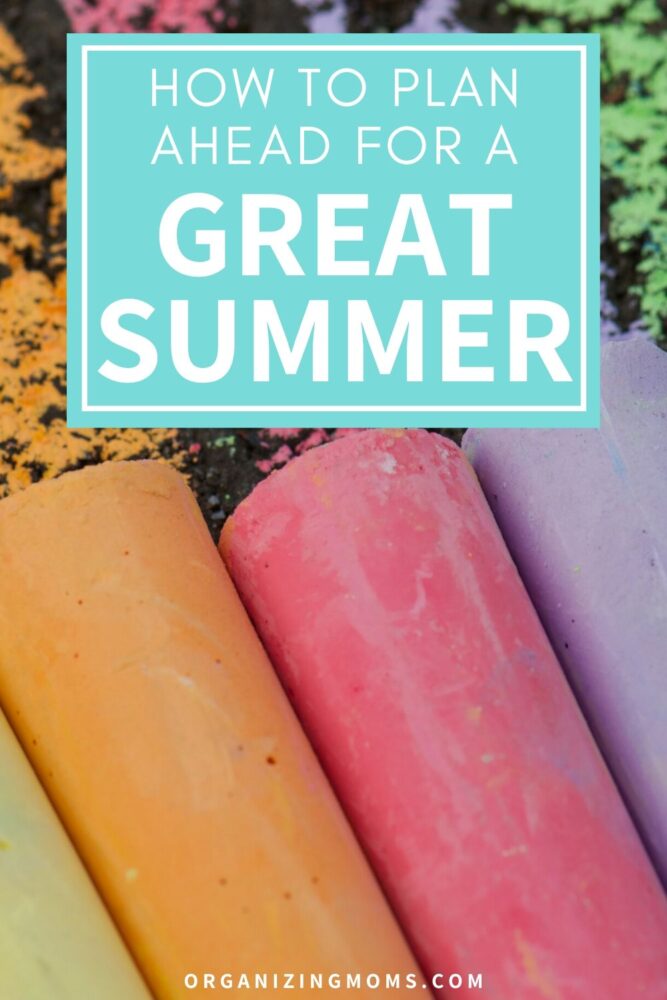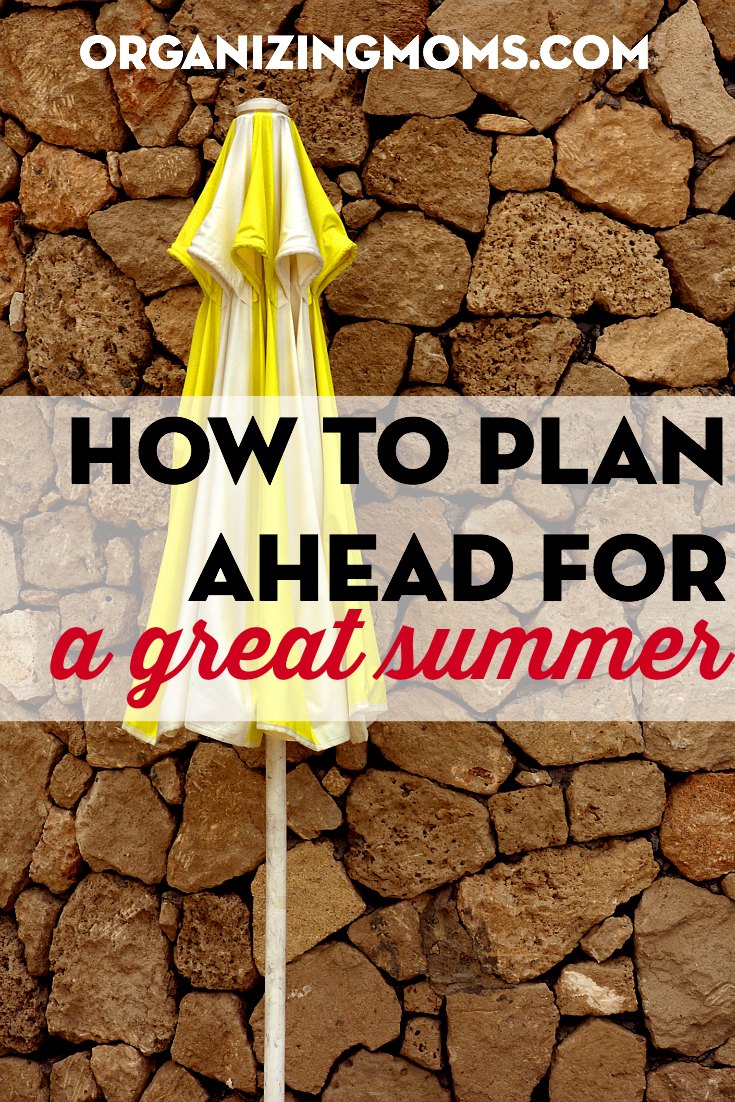 New to this community? Start here, friend!