Do you feel like you can never get to the end of your to-do list? Are you frustrated and feeling unproductive? It's time to make an effective daily plan that will help you feel more accomplished and organized!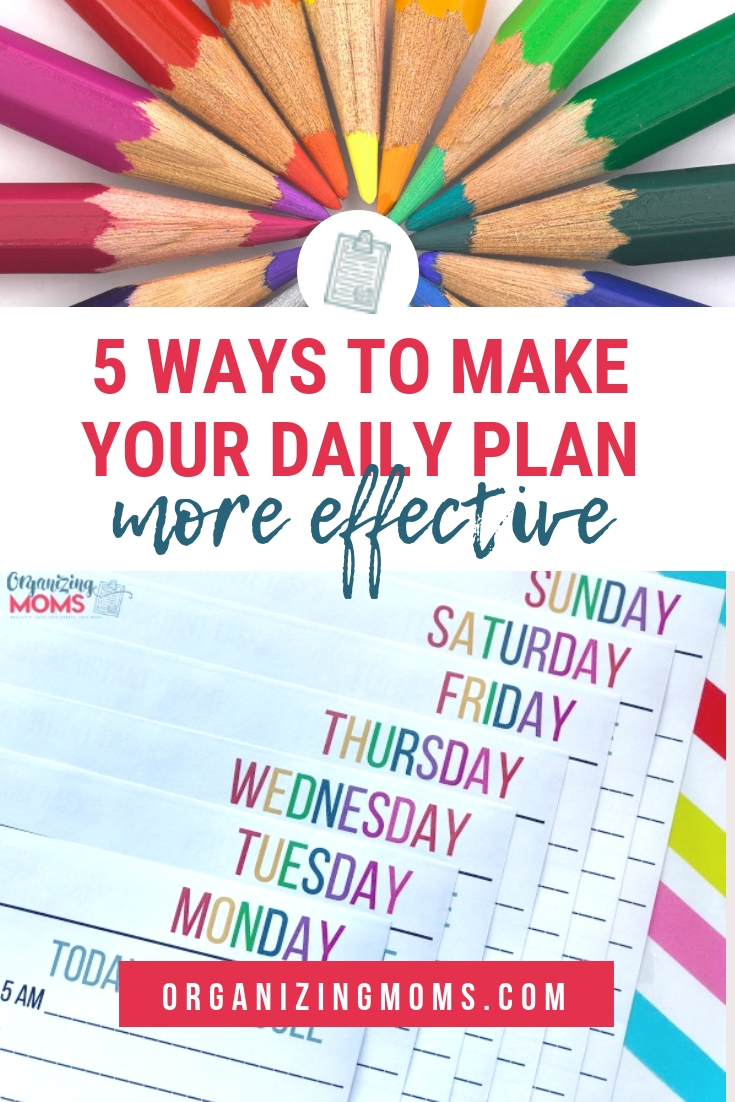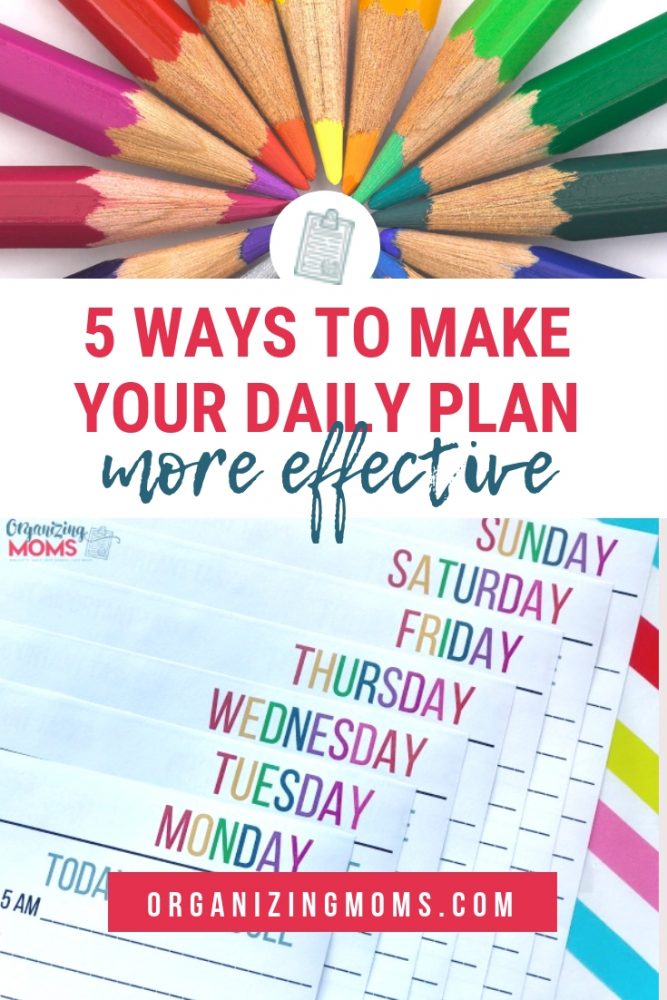 Here are five things you can do to make better, more realistic daily plans that will help you accomplish more: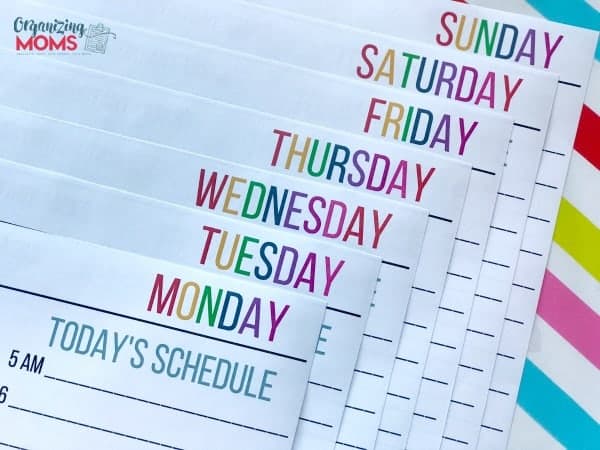 Use a daily planning sheet to chart out your day. I use these, but if you're just starting out, you can just write down each hour of the day on a piece of notebook paper.
Block out time for ALL of your daily obligations. Block out time for getting ready in the morning, driving the kids to school, picking them up from practice, work, commuting, going to the dentist, cooking, cleaning, putting kids to bed. Include it ALL in your daily plan. Those little things you do every day are significant and important.
Add two or three to-do items to your daily plan if time allows. If you're caring for little kids or working full-time, you might just add one thing to your daily plan. Try your best to honor those time commitments to yourself.
Try to leave space between activities if possible. That way if the unexpected happens (and it probably will!) you'll have some wiggle room in your schedule.
As you go through you day, cross things off on your daily plan sheet. Even if you're scheduling time to drop off your kids at the bus stop, cross it off. Every time you cross something off your schedule, you'll see that you're getting things done!
As you get used to planning out your days, you'll start to find ways to be more efficient. And, you'll be able to prioritize the most-important tasks first.
Using daily planning sheets totally transformed the way I think about my time. Before, I felt like I was always playing catch up, and I had really unrealistic expectations for myself. But, by charting EVERYTHING out on these daily planning sheets, I was able to feel good about all of the things I did each day.
By planning every day, I also saw things that I was doing that was taking up a lot of time. Slowly, I was able to make changes in our routines and habits that freed up more time for me to spend with my family, and on writing emails like this one for you! 🙂
If you've been feeling unproductive lately, I encourage you to try this out! You'll learn a lot about your own habits and routines, and you'll be able to see things you can do to improve your daily life.
I use this Printable Planning Sheets Collection to help me plan out my days, weeks, and more. Having a beautiful set of printables I can use to help me stay on track has helped me stick with my habit of planning my days. Learn more about it here.
More Articles to Help You Make Great Plans:
FREE 10-Minute Tasks to Help You Declutter & Organize!

Get realistic, easy decluttering & organizing task checklists delivered to your inbox each week when you sign up for the Organizing Moms newsletter. Join over 8,000 moms who want less stress, less mess, and a more organized life!
New to this community? Start here, friend!