Spending a lot of time at your home office desk? Find out how to upgrade to an adjustable standing desk and reap the productivity and health benefits of standing while working.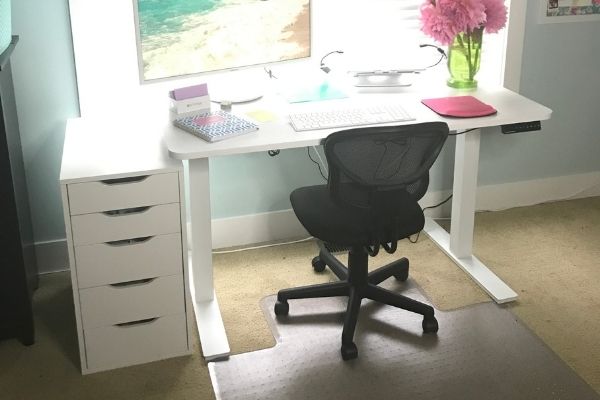 Autonomous Ai gifted me an adjustable standing desk in exchange for an honest review. All opinions about the desk are my own.
Adjustable Standing Desk – Pros and Cons
If you're like a lot of people, you've been spending more time at your little home office desk while working from home.
Now that we know that many of us will be working from home for the long-haul, many are starting to use adjustable standing desks in their home offices.
If you've been considering making the switch to a standing desk, consider these pros and cons: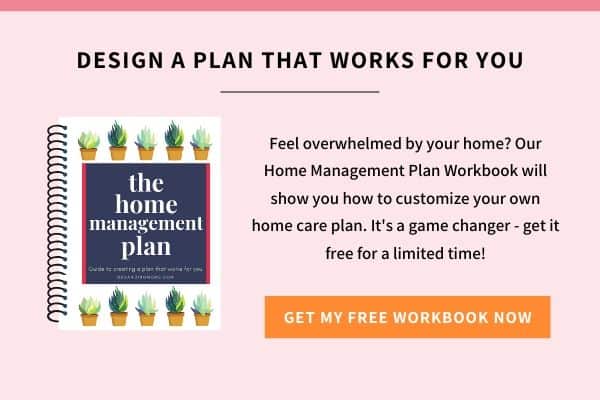 PROS
More energy throughout the work day
Improved productivity and concentration
Encourages more movement
The ability to actually stand while teaching or giving a presentation
CONS
Expense (but there is a wonderful value option I will tell you about below)
May take time to get used to increased standing time
Heavy – The desk is very solid, and I had trouble lifting the frame and desktop myself. Ask someone to help you with the heavy lifting when assembling the desk.
I've found that certain activities lend themselves better to standing, and I'm able to perform other activities better while sitting.
For focused, detailed work, I prefer to sit. But I find that I can actually work longer and with more energy on less-focused tasks when I'm standing.
That's what makes an adjustable standing desk so great – you have the flexibility to easily change from standing to sitting and back again at the touch of a button!
Best Affordable Standing Desk
I've been using the Autonomous Ai Smart Desk 2 Home Office Desk for a little over a week now, and so far, I'm loving it!
Here are some of my favorite things about the desk:
It's sturdy and high-quality. As we were putting it together, my husband kept commenting about how he couldn't believe how "solid" the desk was. And when we replaced my little computer desk with the standing desk, we could really feel the difference when we moved the old rickety desk out of the room and replaced it with the Smart Desk 2.
It's easy to use. Adjusting the desk up and down is a snap. All we have to do is push a button, and the desk goes up or down.
It's quiet. I was worried that adjusting the desk would be noisy. My workspace in our house is right under my son's bedroom, and I didn't want to risk waking him up. Fortunately, the Smart Desk 2 is whisper-quiet, and barely makes any noise at all.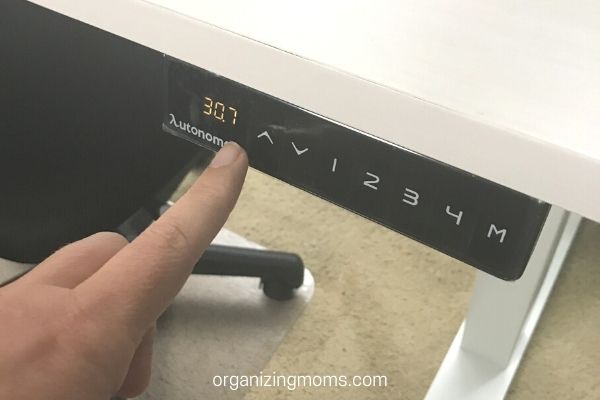 It has a good height range. As a tall person, I was concerned that this desk might not lift up high enough for me. But that wasn't an issue at all. I usually have my desk set up for 44″ when standing, but it can go up as high as 47″.
It's good value for the price paid. I did a quick search for other adjustable standing desks, and I wasn't able to find anything of comparable quality for the price of the Smart Desk 2.
If you're ready to invest in a quality standing desk, the Autonomous Ai Smart Desk 2 is the perfect option!
Small Computer Desk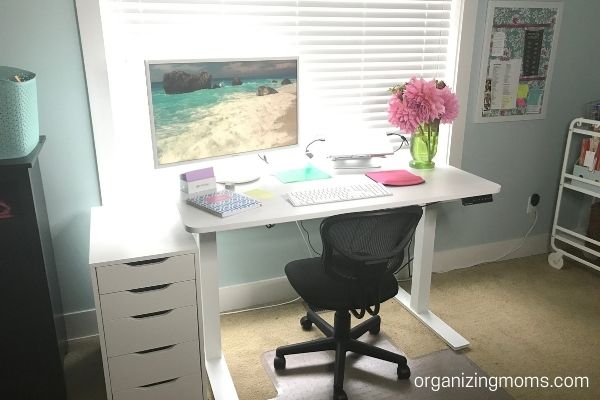 The Autonomous Ai Smart Desk 2 is a true computer desk that has plenty of room for your monitor, keyboard, and a place to write.
I chose to get the Classic Top for my desk, and it measures 53″L x 29″W x 1″H.
For the desktop and the base of the desk, there are several color/material options to choose from.
The desk I'm using (in the photos), has a white oak top and a white frame.
For the desktop you can choose from the following:
White,
Black,
Walnut,
White Oak,
Bamboo
For the frame of the desk, you can choose from:
Setting Up Your Own Standing Desk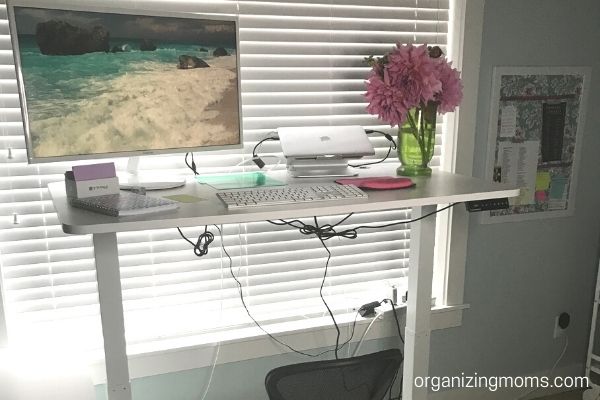 When setting up your own standing desk for a home office workspace, there are a few factors you'll want to consider:
Will the desk fit? This seems obvious, but you also need to make sure you'll be able to lift and lower the desk without having it disrupt other furniture, office materials, or window treatments.
Is there enough space for your chair – especially when you're not using it. When your desk is in a standing position, do you have a good place to store your chair while it's not in use? I've found that my desk is up high enough for my chair to tuck under the desk while I'm standing. If you have a taller chair, this might not work. So measure before, or find another place to store your desk chair.
Will all of your cords reach your electronic devices when you have your desk elevated? To start out, I left my cords hanging behind my desk so I could get a good idea of how the movement of the desk would affect how I have everything set up. Eventually, I'll tuck them out of sight once I know how everything will shift as I use the desk both in a lower sitting position and a higher standing position.
For years, I've used a small drawer set right next to my desk to organize all of my office supplies. It fits perfectly aside the standing desk. Having supplies near your desk cuts down on interruptions.
Adapting to Your Standing Desk
If you're not used to standing while working, you may be surprised to find that your legs and back feel fatigued after working upright.
I've found that a simple kitchen anti-fatigue mat helped me adapt to standing, and cut down on soreness.
Even with a fatigue mat, it's a good idea to go slowly if you're adjusting to standing at your desk.
I recommend starting out by standing for 10-15 minutes each hour, and then gradually increasing your standing time as you get used to it.
Why Use an Adjustable Standing Desk?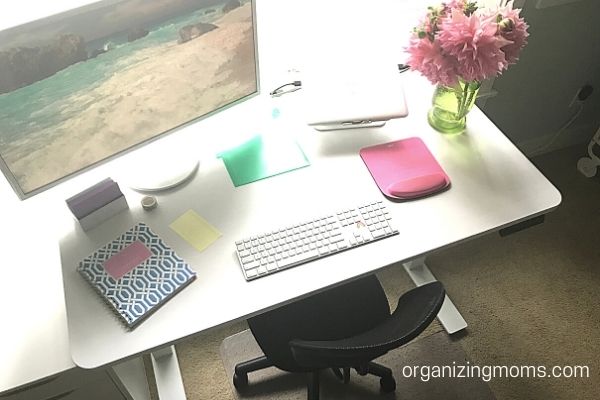 Did you know that spending a lot of time sitting is actually bad for your health?
Spending too much time sitting increases your risks of health issues like obesity, high blood sugar, and increased risks of heart disease and even certain cancers.
Sitting down too much can also increase stress and depression over time.

If you work in an office, you likely spend a lot of time sitting at a desk during work hours.
Using an adjustable standing desk could be the perfect solution to avoiding the increased health risks associated with sitting.
Plus, there are lots of benefits to using a standing desk:
Improved posture caused by having your computer at eye level.
Reduces back and neck pain caused by poor posture while sitting.
An increase in endorphins leading to improved moods throughout the day.
Increased blood flow throughout the day which leads to increases in energy.
So, switching to a standing desk is a decision that will have lifelong benefits as well as immediate ones.
Autonomous Ai Adjustable Standing Desk
In conclusion, the Autonomous Ai Smart Desk 2 is perfect for anyone who wants to make working from home more comfortable, productive, and pleasant.
The desk is reasonably priced, sturdy, and allows for a flexible work station set-up in your home office.
Readers of Organizing Moms can save 10% on purchases from Autonomous Ai through September 30. Use the code ORGANIZINGMOMS at checkout to receive your 10% discount.
More Home Office Resources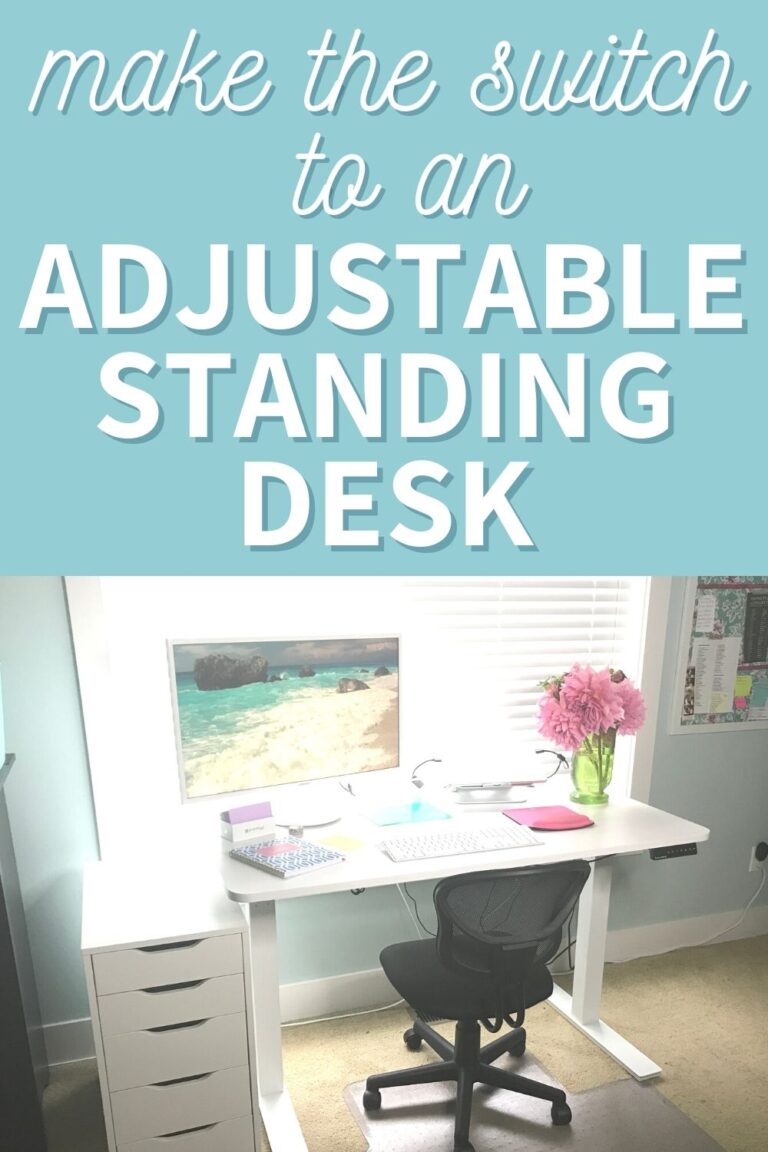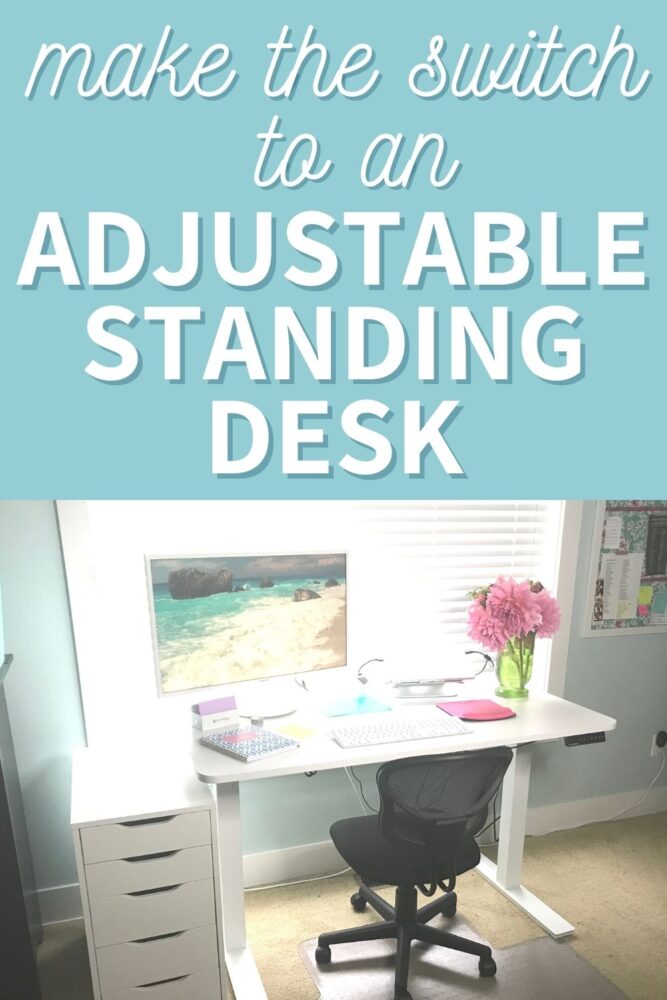 New to this community? Start here, friend!