How to organize your Whole 30 experience for maximum success. Includes simple Whole30 meal plans, resources, and foods to make your Whole30 more pleasant.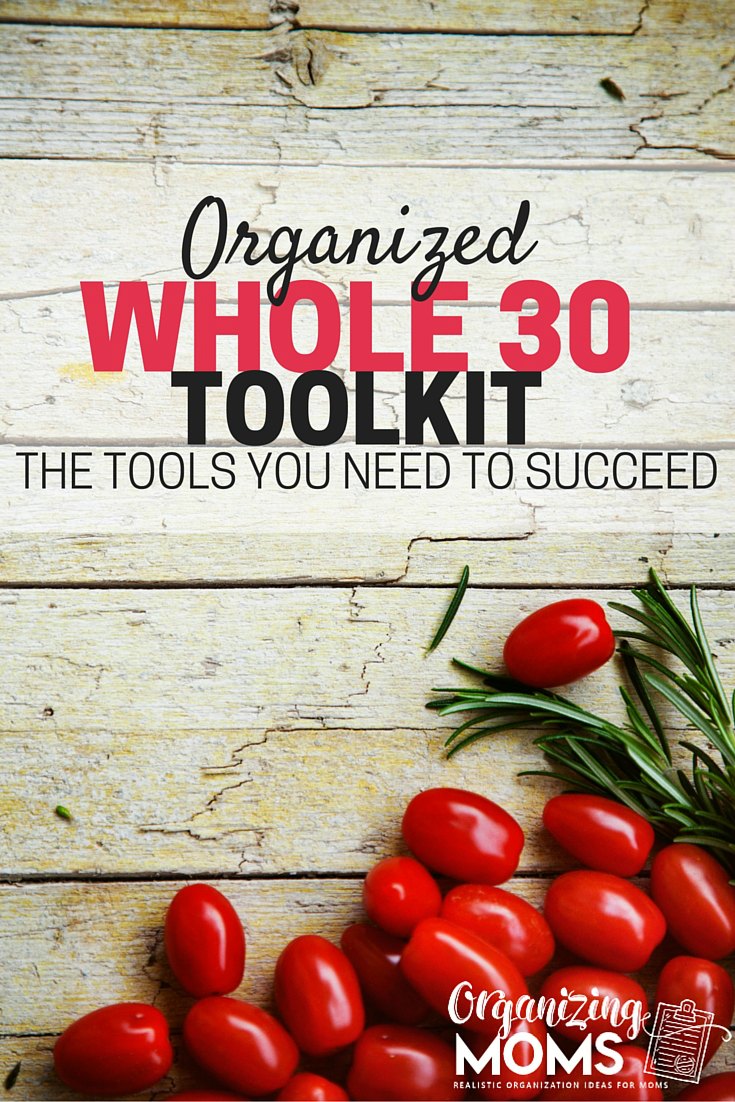 Are you thinking about doing the Whole30? It can be a great way to lose weight, learn more about how food affects your body, and detox from some of the chemicals and food-types that have been bothering you.
I did it for the first time last year, and I lost 7 pounds. Even though I loved losing a bit of weight, I was more thankful for what the Whole30 taught me about food.
By following through with the Whole30 process, I was able to learn more about what foods my body is sensitive too. That's helped me make better food choices since the Whole30.
An Organized Whole 30
Planning ahead is the key to success when it comes to doing a Whole 30.
Having good food options on hand, and knowing what you'll eat for each meal is invaluable.
Meal plan for each week so you eliminate decision fatigue, and you aren't tempted to stray from the recommended Whole 30 foods.
Whole30 Approved Packaged Foods

Doing a Whole 30 can involved a lot more prepping, cooking, and kitchen clean up than you're used to.
Do yourself a favor and stock up on some Whole30 approved packaged foods to make your life easier.
I like to get a lot of my Whole30 foods from Thrive Market (it's online, which is great for someone who doesn't live near a health food store).
They have a dedicated Whole30 approved section of their website that's ONLY Whole30 compliant foods.
Go here to see which Whole 30 foods you could use on your plan.
My Whole 30 Meal Plans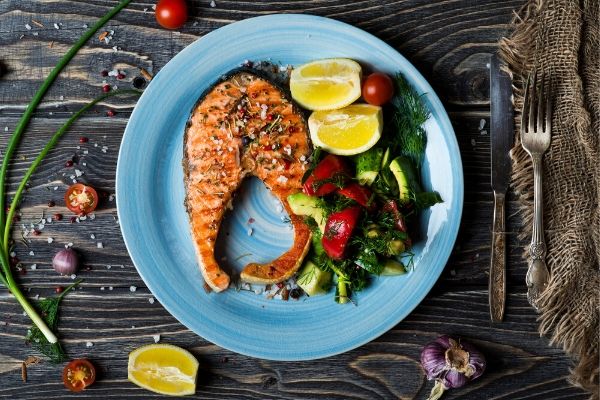 This is what I ate during my Whole30. I planned meals ahead, and kept everything really simple.
Whole 30 – Week 5 and Reintroduction
Related: Delicious Air Fryer Whole 30 Recipes You'll Love
Looking for more, in-depth Whole 30 resources?
Here are some things that helped me:
It Starts With Food – This explains all of the reasons why the Whole 30 is like it is. And, it has recipes and meal ideas. Very motivating when you're in the middle of the Whole 30 and you want to eat potato chips.
The Whole 30: The 30-Day Guide– Takes you step-by-step through the Whole 30.
Making Mayo in the Food Processor – this is not a resource, per se, but making mayo in this food processor was super easy. And, it made me happy because I just wanted to eat something dairy-ish without breaking the Whole 30 rules. Make sure you use extra-light TASTING olive oil (not regular extra virgin olive oil – I thought it would be okay, and it was not).
Amazing Whole 30 Instant Pot Recipes to Try Right Now – If you love your Instant Pot, you'll love these meal ideas!
Foods That Might Make the Whole30 More Pleasant
Coconut Aminos – Similar to soy sauce, yet Whole-30 approved. Great for seasoning foods.
Ghee – 100% Organic. Good for cooking because it has a high smoke point.
Extra Light Tasting Olive Oil – For making homemade mayo.
Coconut Oil -Also great for cooking.

Good luck with your Whole30!