Are you overwhelmed by all of the choices you have when it comes to starting and maintaining your own blog? When I started blogging, I really struggled with the technical side of things, and I spent a lot of time researching, learning, and finding tools that were easy-to-understand and use.
I am definitely not tech-savvy, but I've found the resources listed below to be useful.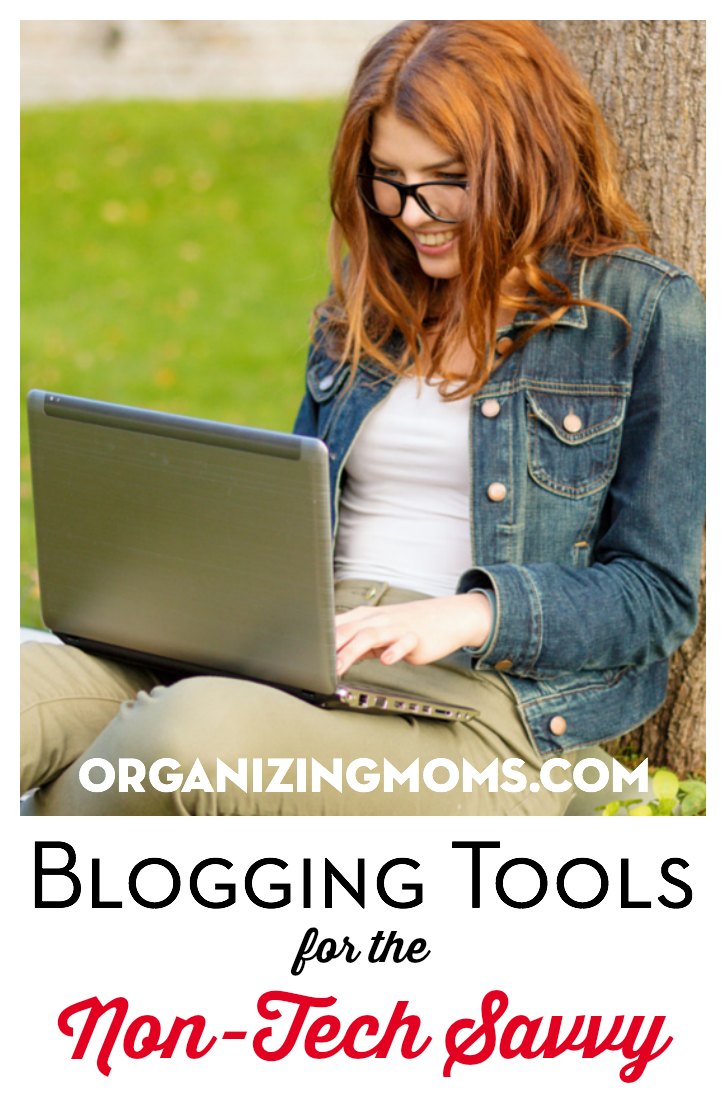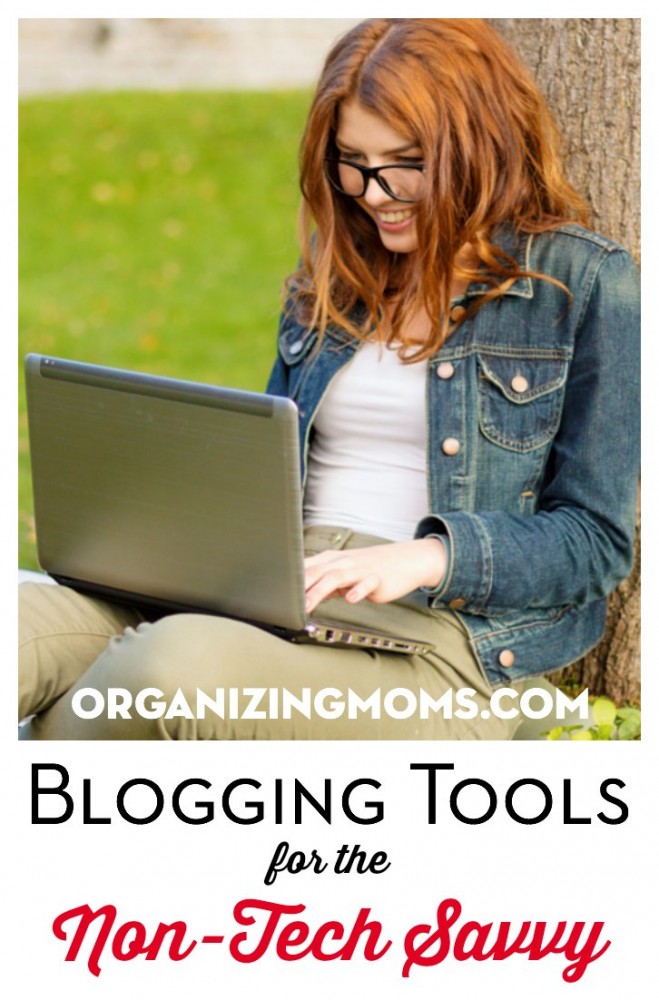 I'm always looking for tools and resources that are easy-to-understand, save time, and produce results. I've tried and/or used the resources on this list, and recommend them to other bloggers.
Blogging Tools for the Non-Tech Savvy
This post contains affiliate links. I may receive a commission, at no cost to you, when you choose to use the links provided. See the Disclosure Policy for more information.
Blog Setup and Hosting for WordPress Blogs
Hosting – I recommend BlueHost if you're looking for a budget solution. They have plans that start at $3.95/month.
Blog Setup Service – Blogelina has a service to set up your blog with the Genesis Framework, a Studio Press theme, and a year of free hosting for under $80. That's a phenomenal deal, and you don't have to go through the process of setting everything up on your own.
Setting Up Your Blog Yourself – If you want to set up everything on your own, I highly recommend using the Genesis Framework. You can also purchase all of the Studio Press themes at once. If you're looking for a blog theme that's a little more pretty, I recommend Restored 316 Designs.
Design
Themes – If you're looking for attractive themes, check out Studio Press or Restored 316 Designs. They both offer clean, modern-looking designs. They both have great customer service for the non tech-savvy! 🙂
Images – To create images and infographics for your posts, try PicMonkey or Canva. I prefer PicMonkey, but I've used Canva to create things like social media banners. Both are free, but PicMonkey has a Royale version you can upgrade to for a nominal fee. Sometimes they offer free trials of the Royale version.
Fiverr – If you just can't even imagine creating images, pdfs, or a logo for your site, Fiverr is a great place to find freelance designers who will create something for you. I had my logo created for $5, (actually it was $5.50 after fees) and I couldn't be happier.
Social Media and Promotion
Tailwind – I use this to schedule pins to Pinterest. It saves me a ton of time! Use this link to get a free month of Tailwind service.
ConvertKit – This is the service I use to send emails to readers. It's pretty intuitive, and they have good customer service.
IFTTT – This website helps you create custom task "recipes." IFTTT (IF This Then That) also has pre-made recipes you can use to schedule all types of different tasks. For instance, I have a "recipe" set up that tweets about new posts anytime I publish a new blog post on my site.
Monetizing
Organizing
The Brilliant Business Planner – Designed with bloggers and Etsy sellers in mind, this planner will help you map out your blog's future, while keeping your priorities in line with your goals.
If you're just starting to build your blogging business, check out this post about How to Earn Money to Invest in Your Blog.

Learning About Blogging