Have you been putting off your photo organization project? Here's a simple plan for getting them out of storage and into albums for your family to enjoy.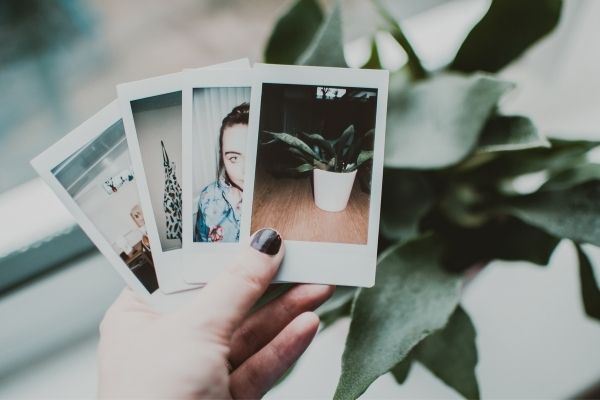 Are your photographs scattered about in various places throughout your home?
Do you constantly find those little photo envelopes filled with snapshots from the 80s?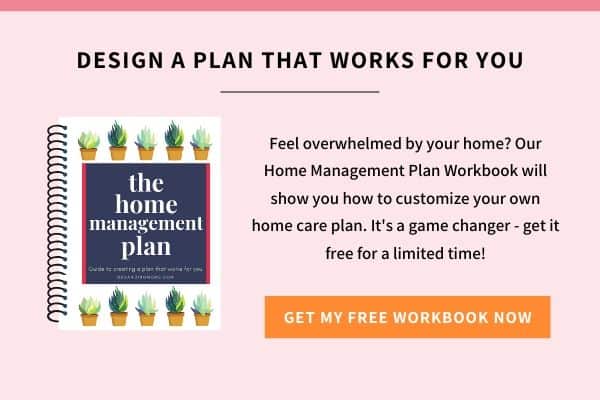 Are you looking for a photo organization solution?
Are your digital photos a hot mess? Go here to learn a simple method for organizing and backing up digital photos.
This summer, I decided that it was time to get our photos organized and viewable.
To do that, I put together a plan that broke the project into smaller manageable steps.
Here are the steps I followed:
Photo Organization – Step-by-Step
Gather all of your photographs that need to be organized together in one spot.
If you have some photo albums that still have some empty space in them, you'll want to include those too.
Put them in a place where you'll be able to work on organizing them.
For me, this spot was our closet.
I wanted to work on organizing our photos during naptime, but I also wanted to listen to podcasts while I worked to help the time pass.
By setting up shop in the closet, I was able to play podcasts without waking up the kids while they slept.
Store Photo CDs and DVDs Separately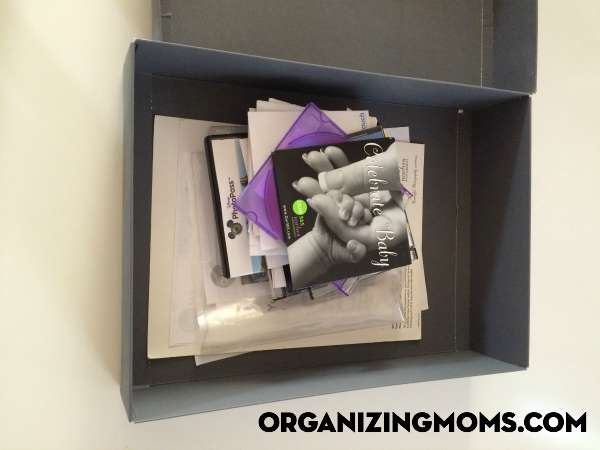 Find a place to store photo CDs, DVDs, and paperwork about your rights to make copies of photos.
I used an old clothing gift box and labeled it – because I will most certainly forget what's in this box otherwise.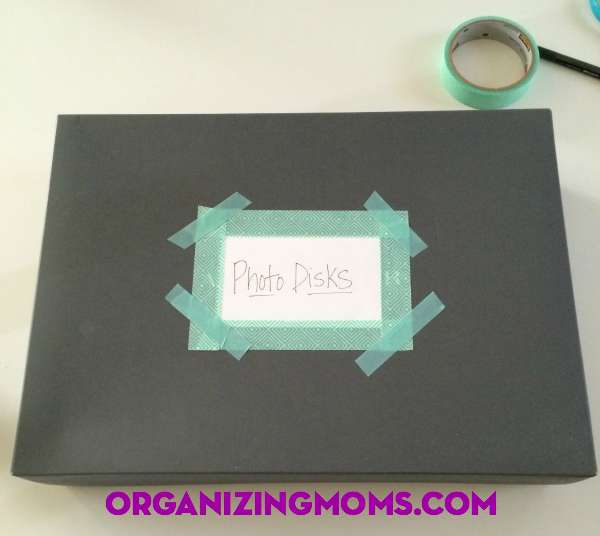 Ruthlessly Declutter Photos
Go through all of your photographs.
Declutter them as you go.
I was shocked at how many truly horrible, random pictures I had saved and moved with me throughout the years.
I had way too many shots of the inside of my purse from the days of disposable cameras!
I had a lot of pictures of people that I vaguely remembered, and I felt guilty about getting rid of pictures of them.
My heart told me that at one point in my life, we were friends or friendly acquaintances, but my mind couldn't even remember their names.
Create Your Story
I had pictures of other people who I just really didn't have good memories of. I roomed with a girl named "Felicia" throughout college, and she was never very kind to me.
Because we lived together, I had a lot of pictures to her.
But, every time I saw a picture of her, my stomach dropped at remembering her manipulative behavior.
I'd kept pictures of "Felicia" because we'd spent so much time together, but I wished my memories of her would fade away.
I loved being in college, and I want to remember all of the wonderful things about it – not "Felicia."
When you're creating your photo albums together, you're essentially putting together the story of your life.
Choose the memories that bring joy to your heart.
Declutter the rest.
If you feel super guilty about getting pictures of someone (maybe a family member, or someone you feel more of an obligation to), consider putting snapshots of them in a photo box.
You can store it away from your photo albums, and go to it if you absolutely need to.
Categorize Photos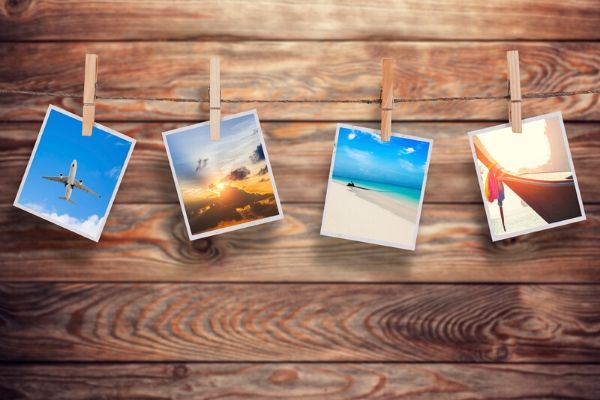 Put them in different piles by category to make putting them into themed photo albums a little easier. Here are some possible photo category ideas:
Childhood (Yours and your spouse's)
Wedding
Family/Friend Weddings
Baby
Newborn
Toddler
All other childhood stages (as separate categories)
Halloween
Christmas
Baptisms
Vacation-specific
College years
Single years
Sports-specific
Activity-specific
Photos from when you lived in a specific place
Get Those Photos Into Albums!
Start putting photos into albums.
If you have doubles of photos, put them in the album together.
If someone asks you for a copy of a photo, you can give it to them right away.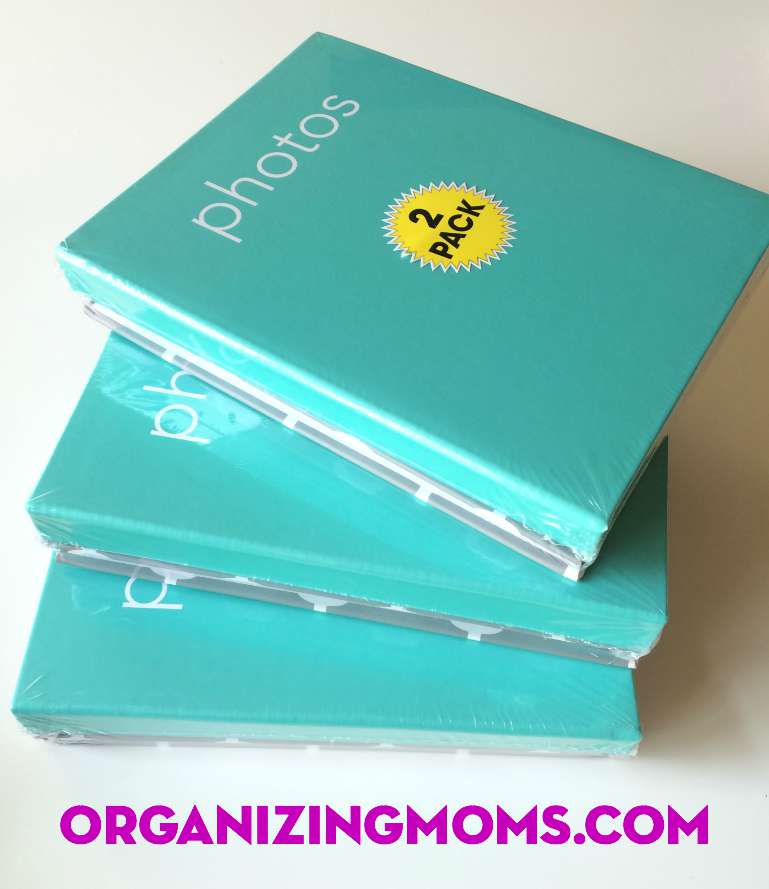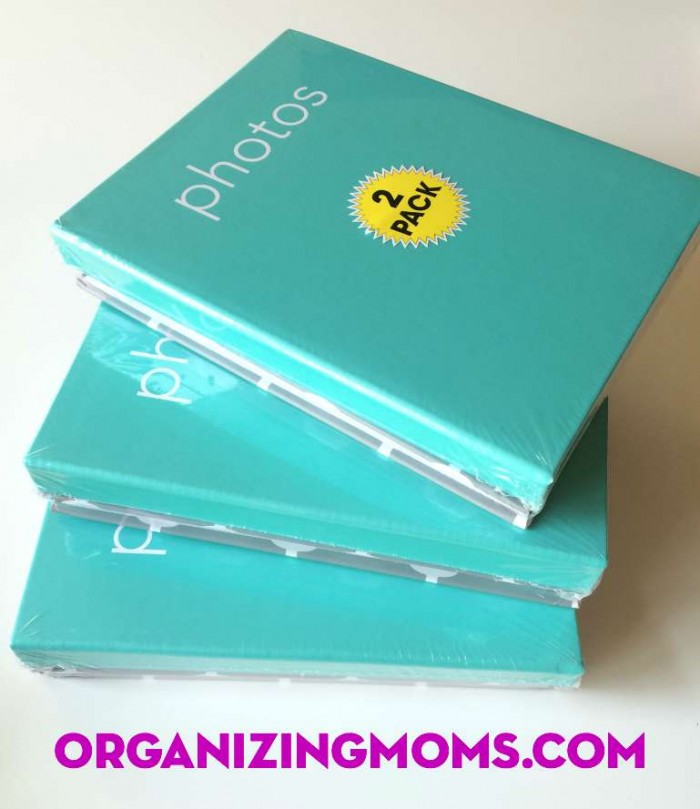 Because I had a lot of photographs, and a lot of different categories, I decided to purchase smaller albums.
I was able to find these in 2-packs at Wal-Mart for $4.97.
It's worth noting that some stores don't sell photo albums anymore.
I checked at Target first, before heading to Wal-Mart, and I was told that they no longer stock photo albums because, "No one uses them anymore." Ahem.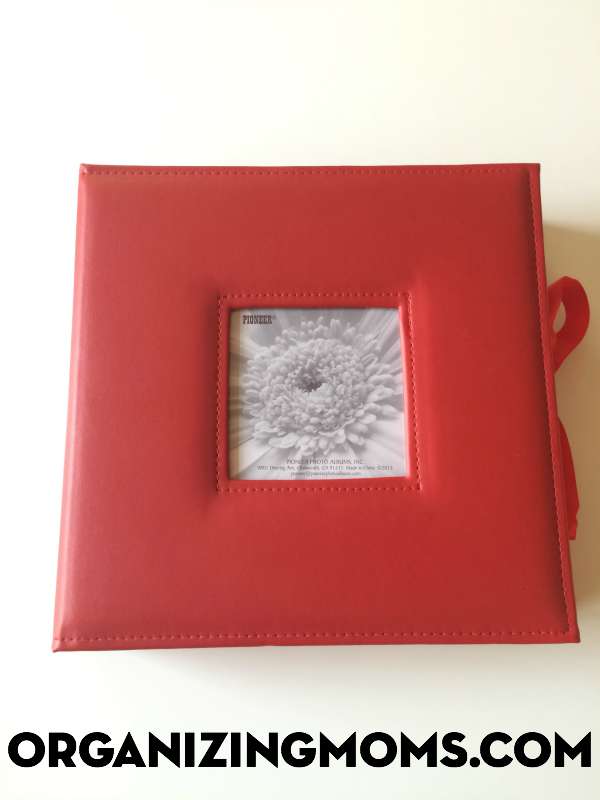 I was really keen on having a specific Christmas photo album for photographs, and past Christmas cards.
I was able to find a nice red album from Amazon that worked well.
Oversized Photos
You'll probably find yourself with a big stack of photos that don't fit in your albums.
Maybe they were old school pictures, family pictures that you replaced with updated versions, etc.
For your oversized photos, you can purchase an inexpensive scrapbook album, and load the photos directly into it.
That way you can still enjoy them, and you have a place to store future photos as you change things around in your displays.
Display Your Photo Albums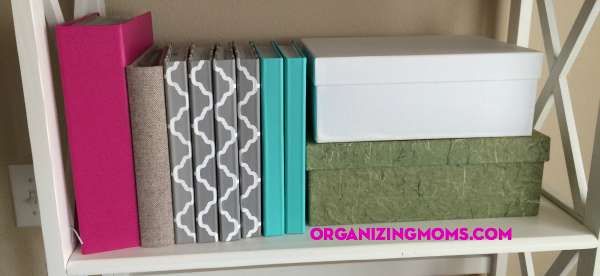 We decided to display our albums at a few different locations in our house.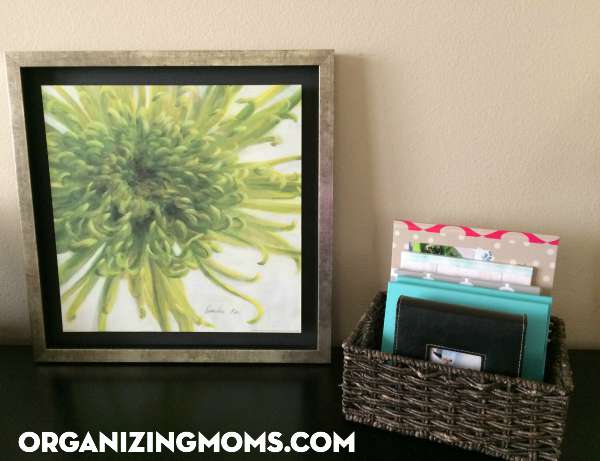 I wanted to keep them out in the open so we could remember that we have them to enjoy.
Planner Covers with Photos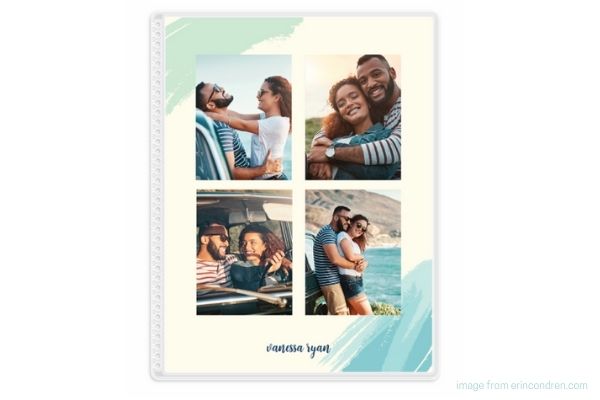 Another way you can put your photos on display is to make a photo planner cover.
Erin Condren has custom planner covers you can design using your own digital photos.
The covers themselves are very inexpensive, and you'll be able to enjoy them all year long.
Go here to see how to make a custom planner cover.
The Best Way to Organize Digital Photos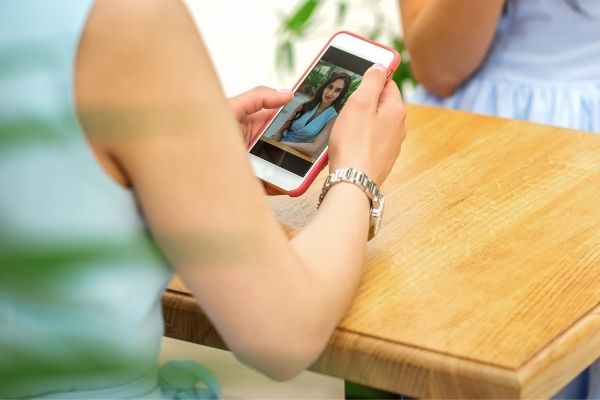 While you're organizing your photos, you may be wondering what to do about all of the pictures on your computer and phone.
Figuring out what to do with all of your digital images can be daunting!
If you're looking for a good system to help you organize all of your digital photos, check out this method of organizing and backing up all of your digital photos.
It's the best solution I've found for organizing digital pictures.
Photo Organization Products
Here are some of our favorite photo organization solutions that you can find on Amazon.com:
More Organizing Solutions
Looking for more memorabilia organization ideas? Check out these articles:
Organizing Children's Memorabilia
Make a School Work Portfolio to Store School Papers
Be More Productive by Listening to Podcasts – A great way to make all of these never-ending projects go a little faster.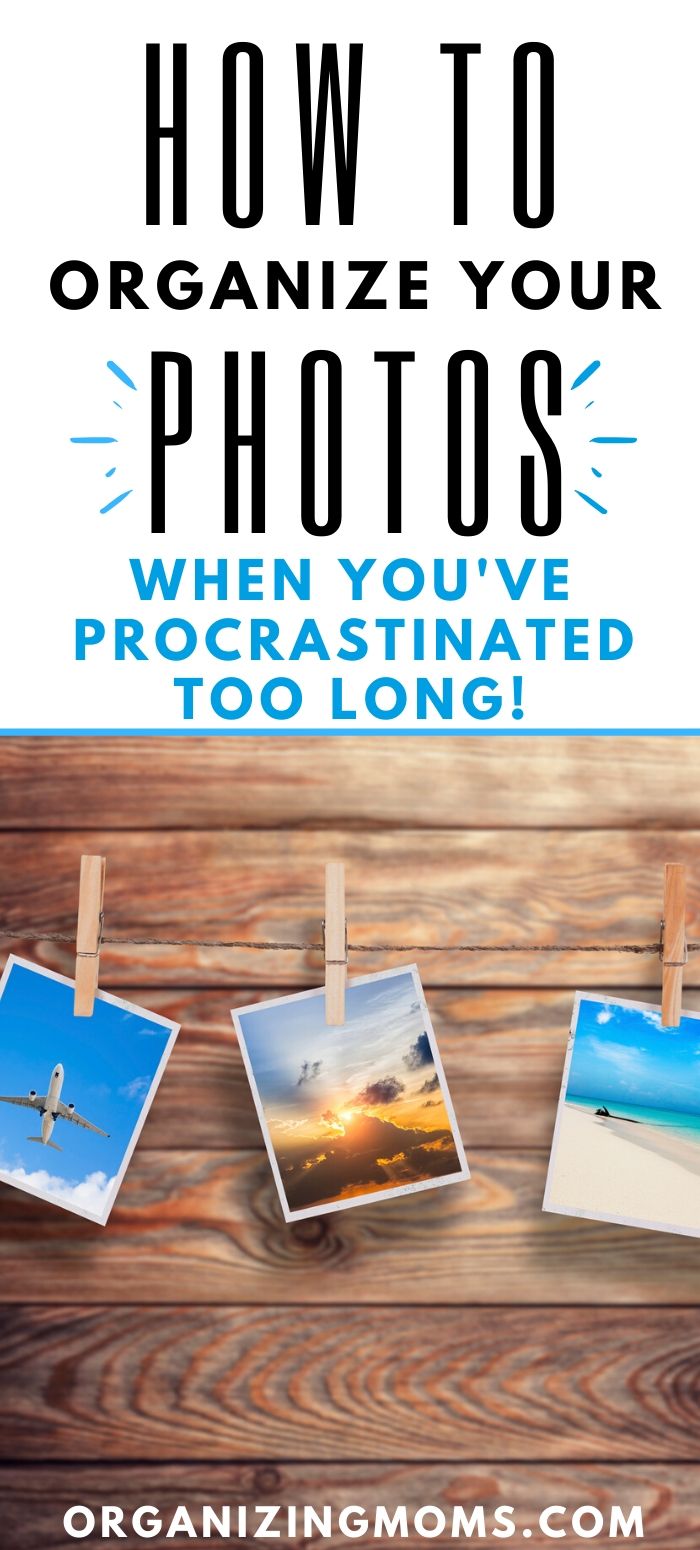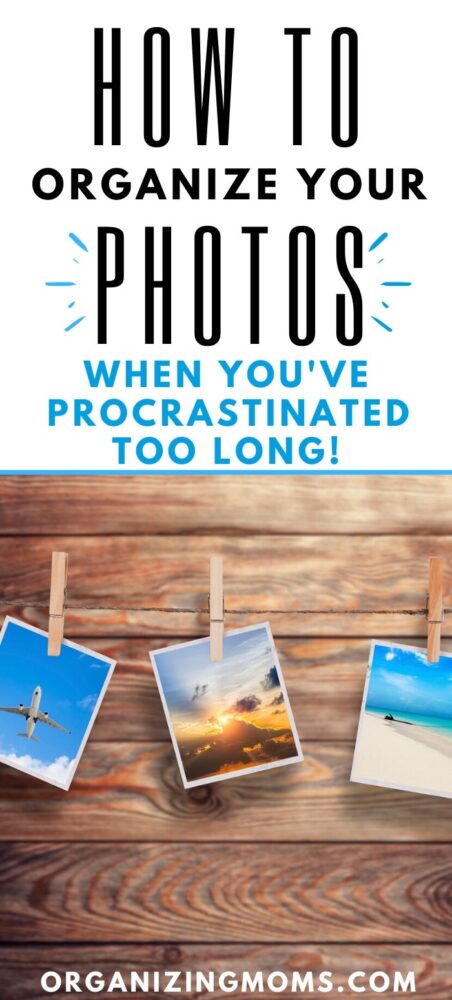 New to this community? Start here, friend!